HEAVY METAL
Fort Worth has been a metal town since the '70s, and 40 years later, the Devil's music still reigns. The Cosmic Trigger's blend of proggy arrangements and massive riffage continues to melt faces across North Texas, and Southern Train Gypsy is still following the trail blazed by Pantera and Corrosion of Conformity. Stone Machine Electric's creeping haze of doom is the sonic equivalent of combining a lava lamp, black light, and chimera. Triple SP and In Memory of Man both add a knack for melody that transcends the usual tritonic tropes associated with the genre to elevate radio-metal to new, powerful heights. — S.S.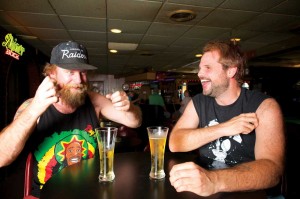 LIVE BAND
As we recently said in these pages, Quaker City Night Hawks once turned the normally wheels-off Lola's Saloon into something like a church, one whose congregants pray to the holy trinity of Chuck Berry, Lightnin' Hopkins, and ZZ Top. In the same spirit, the Holy Moly boys have packed no lesser a venue than Billy Bob's Texas with their unique brand of punk-inspired C&W. Getting bodies moving is the name of the game for reggae masters Pablo & The Hemphill 7 and one-man dance machine Ronnie Heart, who breaks from busting moves to his neo-disco only to unleash fiery guitar solos. Ice Eater's sleek, elegant, techno-drive rock has the chops to entice the geeks and the sexiness to draw in everyone else, while The Cush's dark, spacey indie rock makes for a powerful, atmospheric experience. Urizen is easily the most theatrical nominee. The band members perform in costumes and with props while pounding out highly orchestrated, epic art-rock. — E.G.
C&W
Sleepy Azle can lay claim to Brandon Wayne & The Brushcreek Band, whose gin-you-wine sound fits in perfectly at places like Pearl's Dancehall & Saloon. Convoy & The Cattlemen and The Paychecks both appeared in this category last year, and both continue to cement their solid identities in the country music scene. Convoy can make "Orange Blossom Special" sound rock 'n' roll, while The Paychecks remain steeped in roadhouse honkytonk. The freshest face among this bunch is the barely legal Vincent Neil Emerson, who writes with a poetic perception far beyond his years and sings with a voice more reminiscent of Ryan Adams than George Strait. Ginny Mac is to country what Queen was to rock: a glittery, wonderful excursion from the norm. Walker & The Texas Dangers are a blaze of banjo, mandolin, and standup bass that remind people how fun psychobilly can be in the right hands. — J.P.
AVANT GARDE/EXPERIMENTAL
"Avant garde" doesn't just mean noise. Droidekka reinvents video game soundtracks, often rendering them in dub-reggae style or drawing from them for original inspiration. BLKrKRT ("Blacker Karat") is the name of beatmaker Phil Ford's spacey techno project. Like his "mantras" — original synth melodies and beats sweetened and deepened by the neo-soul canon — Tidals' futuristic soundscapes also feature wild samples (horror films and news stories). Similarly inspired by dub, Wire Nest produces ambient, down-tempo instrumentals decorated like Christmas trees with sonic baubles: The sound is pretty and a little eerie but always urgent. Year of the Bear, the rockingest nominee, mixes Texas boogie with shimmering guitars and distorted choruses. — J.F.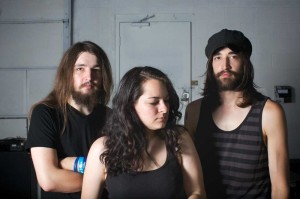 POP
Frontrunners The Unlikely Candidates, who blur the line between mainstream rock and ferociously hummable indie, are currently recording their debut album for Atlantic Records. But the upstarts should get some stiff competition from Son of Stan, whose debut album, Divorce Pop, is creamy and melancholic all at once. Like SoS mastermind Jordan Richardson, Nathan Brown and Ronnie Heart love the '80s: the groovier, the better. While Brown goes for drama and rock, the George Michael-ish Heart just wants to get butts shaking — the latter's debut album, You(r) Mine, should be out soon. The Hendersons and JJ & The Rogues are definitely Anglophiles. We described the Rogues' long-awaited sophomore album, Sweet Talker, as "if Emerson, Lake, and Palmer converged with Steely Dan on a coke-strewn recording console," and The Hendersons' recent string of singles is pure melodic bliss. (Think: The Beatles plus John Fogerty in pleasant mood.) Self-described "nerd rockers" Lindby can do pretty much everything, from jazz to classical to New Wave and even to Christmas standards. — J.F.
PUNK
With foggy vocals, psychedelic guitarwork, and mercurial beats, Fungi Girls are far from The Ramones or Stooges but are all punk and remain the biggest act of their kind in North Texas. On the scene about as long, Raging Boner and The Initiative are easily the most metallic nominees, shaping thrashy six-strings and pulverizing, breakneck drums into head-banging monsters. Not Half Bad, Special Guest, and The Wife and Kids are closest to pure punk here. Their expectedly short songs are in your face and rackety. On the garage end of the punk spectrum, Toy Gun can go from angsty to contemplative on a dime, while Doom Ghost puts ambiance and color above bombast. — E.B.
HARDCORE
There's more to the 817's hardcore scene than heavy metal with Cookie Monster vocals. Helluva Fight and Hint of Death have more in common with Pantera and Slayer than Hatebreed and Biohazard but are still incredibly brutal. Innards and Spacebeach are just as loud and pulverizing but way more punk and occasionally jazzy. Interment is all about incredibly tight musicianship and navigating complex song structures, and Solomon, featuring members of Garuda and Sub Oslo, hits like an A-bomb. — A.M.
BLUES/SOUL
Who says the blues are dead? Other than Holland K. Smith, who's pretty much been a fixture on this ballot for over a decade, all of the other nominees are young'uns (relatively speaking). The one everyone's making a fuss over is early-twentysomething Leon Bridges, whose gorgeous, breathy voice and heartwrenching lyrics reach back to a mythical time when problems could just be sung away. Equally soulful, Luke Wade & No Civilians just released their long-awaited sophomore album, the splendid The River. Like Smith's project, the Chris Watson Band can tear it up. Their hot licks are a stark contrast to Joshua Irwin's refined, sedated playing and sweet crooning. — E.B.