Western shirts can look really good or really bad depending on the style.
And on whom is donning them.
Big Tex just got a new one.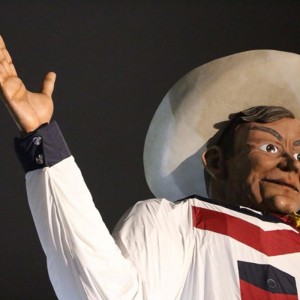 The shirt doesn't do much for me.
But hardly anything looks good or fits correctly on that hideous, disproportionate, maniacally grinning monstrosity, er, I mean beloved state fair mascot.
In honor of Clint Eastwood (and Joan Rivers), I'll rank other Western shirts as either good, bad, or ugly.