Troy Aikman screwed up in the announcer's booth during yesterday's Dallas Cowboys game with the New York Giants at Jerry World.
He said former quarterback Roger Staubach stands above all others.
"He's a great man and he's the greatest Cowboy of them all," Aikman said.
The remark came up because Tony Romo had recently said Jason Witten could be considered the greatest Cowboy of all. That's surely true in Romo's myopic view. Witten has saved Romo's hide a hundred times with great blocking, third down miracle catches, breakaway runs, whatever the moment called for.
Witten is a quiet, lead-by-example Cowboy much the way Staubach was.
"That speaks volumes about what Tony Romo thinks of Jason Witten, and it's a tremendous compliment," Aikman said. "But to me that conversation is pretty short. There's one guy in my book and that's No. 12."
Well, Off Asides has watched every Cowboys game since Staubach first stepped on the field. The Hall of Famer was every bit as great as Aikman says. With taskmaster Tom Landry watching from the sidelines, Staubach threw 151 touchdowns and won two Super Bowls. He played with myriad injuries and suffered about 20 concussions in a 10-year career before retiring to protect his longterm health. He was tough, heroic, and a man of character.
But Aikman is the greatest Cowboy.
He overcame the upheaval created by the Jerry Jones-Jimmy Johnson pissing match, the bizarro reign of Barry Switzer, the cocaine cowboy era of Michael Irvin, and the NFL's push for parity, and still won three Super Bowls while displaying the same solid qualities as Staubach.
The greatest Cowboy during yesterday's 31-21 drubbing of the Giants was backup tight end Gavin Escobar, who's been a bust since being drafted in the second round in 2013.
He caught three passes for 65 yards and two touchdowns against the Giants after scoring a touchdown in last week's game against the Seattle Seahawks. He's doing better than that other tight end, Romo's pick for Greatest Cowboy.
So who is this Escobar?
An extensive background check (OK, a quick peek at Wikipedia) revealed that Escobar was drafted out of San Diego State University, he stands 6 feet 6 inches tall, his nickname is "Pablo," and he skipped his senior year of college to turn pro.
To fully flesh out this new gridiron hero and possible Greatest Cowboy of the future, Off Asides performed a hard-hitting, in-depth interview (questions are in italics, Escobar's answers are in quotes):
So, you're a college dropout?
"Technically that's true."
Technically, that's a shame, and not a very good example for children.
"I make more money at halftime than you make in a lifetime."
At least I graduated college. Anyhoo, how's the season going?
"I've caught seven passes this year. Three of them have gone for touchdowns. That's a percentage of … (thinks in his head a second) … 42.86 percent. At that rate, if I catch 1,387 passes in my career, that's 594.47 touchdowns. All-time leader Tony Gonzalez retired this year with 111. Based on my ratio of catches to touchdowns, I'll surpass his total in two years, 11 months, and 17 days."
You did all that math in your head?
"Yes. I could have rounded off the number and made it easier but Gavin Escobar doesn't do easy."
Oh, you're one of those athletes who refers to yourself in the third person … that's kind of douchey.
"You're right, but ever since Wikipedia revealed my nickname 'Pablo' I've been harassed and belittled. I'm trying to re-establish my name as Gavin. I don't want to be associated with a murderous, psychopathic Colombian drug lord."
Good idea. The only other Gavin I can think of is Gavin Rossdale, the lead singer of Bush.
"On second thought, go back to calling me Pablo."
Hey I thought of another Gavin – Gavin McClain, the captain on The Love Boat. He had that little midget friend that said, 'Ze plane! Ze plane!'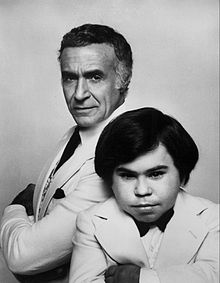 "You've mixed together Fantasy Island and The Love Boat, the captain's last name is MacLeod, not McClain, and you used a redundant adjective in saying 'little midget.' "
At least I graduated college.
"In the interest of grammatical accuracy, you didn't graduate college. You were graduated."
And with that our interview ended.
It actually went pretty well.
Most of my pretend interviews end with me packed in ice and missing a kidney.