Fort Worth's bustling craft beer scene, which now boasts four independent breweries and a handful of brewpubs, is a far cry from 2004 when Fritz Rahr opened Rahr & Sons Brewing Company south of downtown. At the time, his business was the only craft brewery in North Texas. Three years earlier, Dallas-based Copper Tank Brewing Company had shut its doors for good.
The same equipment-supply problems that plagued the first microbreweries on the West Coast in the 1970s have only recently been addressed here, said Brian Brown, co-author of North Texas Beer, a book on the area's brewing history from the mid-1800s.
"There was no used brewing equipment available at that time," he said. "All these microbreweries were brewing on a smaller scale [for the first time]. They would go to the suppliers asking for hops and were told it was only delivered in trainloads" when they may have only needed a couple hundred pounds.
"A lot of those breweries went out of business because the supply chain for brewing equipment was limited, not to mention the apathy of bar owners and consumers at the time," Brown said. "Often, independent brewers would go into the bars only to be told by the owners that they were doing just fine selling Miller and Coors."
The supply shortage and public ambivalence toward microbrews was due, in part, to the consolidation of the beer market by large corporations in the decades leading up to the 1990s, he said.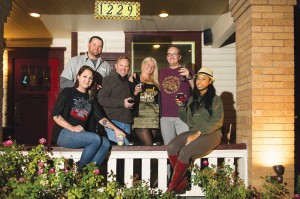 "Starting in the 1940s,  the big brewers bought most of the little brewers up, and everyone was brewing this generic lager beer. By the '60s and '70s, all that existed were the big guys, so there wasn't anyone there to compete with them. Once TV ads got going in the mid-'70s, you had a massive commercial campaign that convinced viewers that [macrobrewed beer] was the best kind of beer you could buy."
Craig Poupore, vice president of MillerCoors, the second-largest brewer in the United States, pointed out that the best-selling craft beer in the U.S. (Blue Moon Belgian White) was developed by part of his company 19 years ago. One of the largest MillerCoors breweries is located in south Fort Worth.
"We are certainly following the craft beer trend," he said. "The beer industry today is light-years different than it was 15 to 20 years ago."
The new batch of independent Fort Worth breweries, he added, is "a good thing for the beer industry as a whole."
In Rahr's first year, the brewery steadily built public and retailer support through public tours (that included free pints of beer because state laws prohibited onsite sales at the time) and countless meetings and handshakes with area bar owners.
The Fort Worth brewery signed a contract with Andrews Distributors, allowing Rahr products to be sold regionally, but the business experienced financial problems that led to Rahr's entire staff being laid off in 2006, leaving Fritz to run the brewery for a year with volunteers only. With the help of investors, the business rebounded and has since won several prestigious beer competitions and a steady regional following.
The financial strains and near closing have given Fritz a sober view of the business. Last August, Krum-based Independent Ale Works closed less than a year after opening. According to an article in The Dallas Morning News, the venture ran out of capital, costing co-owners David Miller and Stefen Windham their $70,000 investment from personal savings.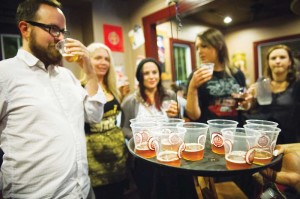 "There are two reasons why a young brewery doesn't make it," Fritz said. "One, obviously, is that they aren't making good beer. The largest reason, though, is capitalization — they don't have enough money behind it to keep it going. Everything you buy, you buy in bulk. It's very expensive, so it takes a long while before you're turning a positive cash flow."
Locally, Fritz Rahr (who co-owns the brewery with his wife Erin Rahr) has garnered the nickname "the Godfather," which he has mixed feelings about.
"That makes me feel so old," he said with a chuckle.
"It was a real struggle the first two or three years. Craft beer was kind of an anomaly in North Texas at the time," Rahr said. "When we first went out, the local bars and restaurants were supportive, but they didn't understand it. Everyone wanted to try something different, but there wasn't this big craft beer buzz in the air, so it took some education in the market. Then around 2009, when there were just two or three of us [independent brewers] in North Texas, it was like the beer gods flipped the switch in North Texas, and it's been non-stop ever since."
The craft beer movement is characterized by a collaborative spirit that might seem odd for profit-driven businesses. But that spirit has been shaped by a line of enthusiasts who have been teaching and helping one another, passing along the craft — from Dallas-based breweries and Rahr to new breweries like The Collective Brewing Project and Panther Island Brewing.
Eight years after Rahr opened, Fort Worth's second independent brewery, Martin House Brewing Company, began production in the Riverside area. Co-owners Cody Martin (who had volunteered at Dallas-based Deep Ellum Brewing), David Wedemeier, and Adam Myers shared a love of science and brewing and put both to good use.
"Cody and I were old college buddies" at University of Texas at Dallas, Wedemeier said.
Just outside his office door,  dozens of boisterous Martin House fans, some with leashed dogs, were taking the Saturday brewery tour.
"When Cody told me he was going to start a craft beer brewery in Fort Worth, I thought 'Yeah, good luck with that,' " Wedemeier said.
But he slowly warmed up to the idea after Martin moved back from Florida and began sharing a steady flow of homebrews and conversations about his business vision.
"He had become super-obsessed with craft beer," Wedemeier said. "By 2010 we were reading business plans. We found investors and launched in March 2013."
Since then, Martin House has grown to nine employees and produces 3,000 to 4,000 barrels per year, supplying 500 to 600 bars and other businesses as far away as Houston.
The biggest barrier to starting Martin House was the upfront cost (which can easily reach into the millions for a larger brewery). Once production started, Wedemeier and the staff found that Fort Worth had a healthy appetite for craft beer.
"We were in the black after only a few months," he said.
During Martin House's early days, Deyo and Mike Goldfuss volunteered there, the same way Cody Martin had at Deep Ellum, cleaning kegs, mopping floors, and assisting staff brewers. They learned the ropes of commercial beer brewing while laying the groundwork for their own Collective Brewing Project.
"It's amazing how many brewers start out as volunteers," said Wedemeier. "Mike and Ryan helped out a lot with tours and washing kegs. You don't do any of the glamorous stuff when you're volunteering, but you do get to ask somebody who's been doing this for a long time about certain things you want to know."
The Collective Brewing Project opened in November, just south of downtown and only blocks away from Rahr. A major hurdle was dealing with the pile of government paperwork required of any new brewery or brewpub in Texas.
Permits and licenses for both are issued by the Texas Alcoholic Beverage Commission. According to the agency's website, a brewpub is a restaurant that operates with a special license allowing it to brew up to 10,000 barrels of beer per year. A permit for a brewery allows a business to produce up to 225,000 barrels per year.
But before the TABC permits comes the federal paperwork. "You have to get a brewer's notice from [a bureau that's part of the U.S. Treasury Department]," Goldfuss said. "Then you have to get a permit from Texas Alcoholic Beverage Commission. … Then you need building permits."
"It's basically a giant wall of red tape," Deyo added.
Deyo and Goldfuss maintain a close relationship with local brewers, but no connection is closer than that with Panther Island Brewery founder Ryan McWhorter. Two years ago, when McWhorter gave up the lease on a small garage in Haltom City where he had been experimenting and learning the brewing process, Deyo and Goldfuss took over the property, perfecting their own beer recipes before opening the Collective.
From his sprawling Northside facility, McWhorter was overseeing the finishing touches to his brewery floor before Panther Island's official opening celebration on Dec. 12. As hissing sparks flew off a nearby welder's torch, McWhorter and his sales director Micah Kinard discussed where to put several new plush lounge sofas.
"My first experience was scrubbing the entire floor of Peticolas Brewing Company as a volunteer," McWhorter recalled. "When I got to do the hands-on brewing thing, it meant that much more to me. To run a brewery, you have to have both the work ethic and artistic creativity."
"Volunteering really instills a sense of pride into what you are doing," Kinard added.
For the past several months, Kinard has paid his dues working two days a week for free. Last month he became Panther Island's second employee, after McWhorter.
"You make the decision to come up here without the motivation of pay," Kinard said. "Then when you are there on kegging day [when the beer is transferred from large vats to kegs] and you taste it, there's this moment of re-charge. It's really cool."
As McWhorter and Kinard described the craft beer movement, a phrase, well-worn in the craft beer industry, came up again: "A rising tide lifts all boats."
"That's kind of how we all feel too," Goldfuss said. "If another start-up came around, we'd help them out."
When Rabbit Hole Brewing opened recently in the town of Justin, in Denton County, "I went up … and helped them with some piping," he said.
"Everyone starts out [by] volunteering," he said. "Cody Martin let us learn the ropes, knowing we'd be competition. That's what I like about craft beer: Everyone helps each other out. It's pretty much all craft breweries against the big three [international beer conglomerates]."
 ********