Attending an after-hours party on Saturday night/Sunday morning means Off Asides is not in tip-top shape on Sunday night to deliver the world's most insightful column on the Dallas Cowboys. This stark reality dawns on me when I finish penning my most brilliant column yet, heroically slamming the Cowboys for their poor play and thoroughly dissecting the miserable performance of quarterback Tony Romo, when I realize I've been watching the Cleveland Browns game.
Now I have to start all over. It's after 7 p.m., I'm fighting against sleep, and the Cowboys game hasn't even started yet.  I feel like I'm on a date with Bill Cosby and I've just drained the glass of Fresca he handed me.
The TV announcer sounds like Fat Albert's friend Mushmouth.
"Ubba budeep a bubba da beepa my lubba," the announcer says.
I assume he means, "The Dallas Cowboys better beat the Philadelphia Eagles tonight or they can kiss the playoffs goodbye for the 183rd season in a row."
Beating the Eagles won't be easy. They spanked the Cowboys in Arlington a couple of weeks ago, 33-10. Tonight's game is being played in Philadelphia, whose fans are so mean they once shot a man for snoring. These fans famously booed Santa Claus, pelted him with snowballs packed with old batteries, and then beat him to death with nunchucks on national television. Former head coach Buddy Ryan once put a bounty on Cowboys kicker Luis Zendejas and QB Troy Aikman on Thanksgiving.
Not long afterward, Ryan nearly choked to death on a pork chop. I said people up there are mean, I didn't say there were smart. The nation's first library was established in Philadelphia in 1731, and librarians there are still waiting for someone to check out the first book.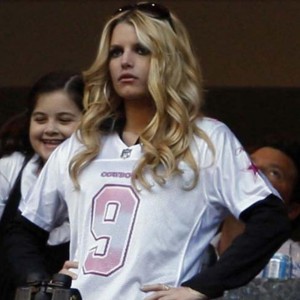 The Cowboys take the field, and, strangely enough, Jimmy Johnson is head coach. And why is Jessica Simpson wearing a pink Cowboys cheerleader outfit with leather chaps?
"What are you doing with your eyes closed, mister!" Jimmy Johnson screams. "Wake up and pay attention to the game or go to the asthma field!"
I must have nodded off. I slap myself hard across the face, fire up my laptop, make a note to talk to my therapist about being turned on by slapping myself hard across the face, and get ready to write my best column ever.
The Eagles win the coin toss and announcer Al Michaels says they'll "elect to receive."
Why do they always say "elect to receive" instead of "choose to receive" or merely "receive" the ball? No election is held. What if everybody walked around saying, "I elect to take a leak" or "I elect to ask you to marry me." And on election day are we supposed to say, "I elect to go elect someone" as president?
My thoughts are interrupted by the opening kickoff, which the Eagles forget to catch.
I suspect I'm dreaming again, but there it is on slow-mo replay. It actually happened. The Eagles forgot to catch the kickoff.
The Cowboys fall on the ball to give them first and 10 at the Eagles 18-yard line. Two minutes into the game and it's 7-0 Cowboys. Dreams should be this good!
A commercial break comes on and…my eyes are growing heavy…heavy… .
"Mmmmm, you look so sexy lying there in your sweatpants and mix-matched socks with that adorable little dribble of pizza sauce on your T-shirt — I've got to have you," Simpson says, polishing her chaps.
"Sorry, Jessica, but I've apparently drifted off again and I'm missing a great game," I say, slapping myself hard across the face three times (OK, five times).
The Cowboys defense holds the Eagles to three and out, and the Cowboys drive the length of the field, mostly with passes to Jason Witten. QB Tony Romo makes it 14-0 on a beautiful TD pass to Dez Bryant.
Another commercial break. Charlize Theron is wearing a long flowing metallic dress that blows behind her as she struts down a long hallway filled with chandeliers. She climbs a silk rope high into the highest reaches of a golden cathedral and rips a string of gold pearls from her neck, sending them showering down far below.
"The past can be beautiful, a memory, a dream, but it's not a place to live," she says.
This is a real commercial for J'Adore By Dior perfume. My dreams are boring in comparison.
The Cowboys defense holds yet again, and Romo hits Bryant in the end zone to make it 21-0.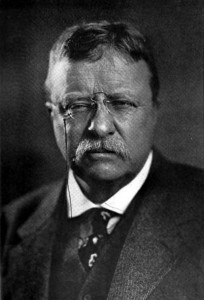 Good, it's a rout.
I'm about ready to close my eyes but the Eagles score on their next possession and cut the lead to 14 points. The Cowboys offense sputters and it's soon 21-10.
Slumber will have to wait. Wait…wait…wait… .
"You're not fit to serve in this man's army!" Theodore Roosevelt bellows. "Back when my Rough Riders stormed the palace at Valley Forge, we'd have buried you on the asthma field, soldier!"
OK, OK, I'm awake.
I smoke a cigarette to rouse myself, and smoke another with my left hand.
Maybe another frozen pizza will help wake me. These little Value Time pizzas are .99 cents at Brookshire's. Pop one in a microwave, nuke it for 2 minutes and 22 seconds, and enjoy all the goodness that life has to offer.
Are the refs getting paid by the penalty? Seems the yellow flags have been flying more than ever this year.
This is my cue to research the annual percentages of penalties in the NFL, so I start my research…research…research… .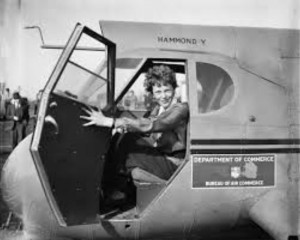 "Sleep, my child, rest those weary eyes,"  Amelia Earhart coos to me. "I flew solo across the Atlantic without so much as a catnap, but even I couldn't muster the stamina to stay awake to watch a football game on a Sunday night, so go to sleep with your conscience as clear as a newborn baby's. Oh, and wear this leash while I walk you like the lazy mongrel dog that you are to the asthma field, loser."
I bolt upright, look at the TV and the Cowboys are losing 21-24 with four minutes left in the third quarter. Holy cow. I've got to get my head in this game.
The Cowboys have the ball, first and 10 at their own 22 yard line. DeMarco Murray is getting stuffed. The Cowboys must be struggling to stay awake too, although I don't recall seeing any of the players at that party.
But Romo gets back on track and hits Bryant and Witten with pinpoint passes. Murray busts loose. The Cowboys are back on top 28-24.
"What a game!" announcer Al Michaels says.
Reinvigorated, I vow to use more statistics to beef up this column so that it will get more national attention, more hits and shares and tweets, and all the online love it deserves.
After the Cowboys intercept a tipped Mark Sanchez pass on third-and-seven, Romo & Co. drive 42 yards in four plays in two minutes 12 seconds, capped by a 25-yard TD pass to Bryant on third-and-7, Bryant's third score of the game.
Statistics hurt my head.
The Cowboys recover an Eagles fumble midway in the fourth quarter, and the camera shows New Jersey Gov. Chris Christie high-fiving Cowboys owner Jerry Jones in a luxury suite. This is my cue to think of something funny to say here. My brain isn't cooperating. "Ubba budeep a bubba da beepa my lubba," is all that comes out. I now have Mushmouth brain.
The Cowboys kick a 49-yard field goal with 4:37 left in the game to make it 38-27. I'm able to breathe for the first time since the game began, not counting the three or four times I've fallen asleep.
The Eagles fall apart on their next drive, allowing two sacks and punting on fourth and 25. As the game winds down, announcer Cris Collinsworth calls this "the biggest win of Jason Garrett's career — to see this football team that has been known for falling apart in December, Tony Romo, who's been known for key interceptions late in the year that has hurt this team, to see them blow a 21 point lead and then go right back down the field, retake the lead, not lose their composure, is huge for this organization."
On top of all that, North Texas finally got some much needed rain.
Yep, all is good. I can finally sleep. I pray my dreams are as interesting as perfume commercials.