The end of the year is a time to look back, and most movie critics are content to compile a Top 10 list for the year and be done with it. I thought I'd re-rank the movies of 2004 and see whether time, age, the culture, or anything else had shifted my opinions. I did this without consulting my Top 10 list from that year, but if you're interested, the order was 1) Shaolin Soccer, 2) A Very Long Engagement, 3) Eternal Sunshine of the Spotless Mind, 4) Intermission, 5) Sideways, 6) Before Sunset, 7) Harry Potter and the Prisoner of Azkaban, 8) Vera Drake, 9) Shaun of the Dead, 10) Saved! Here now is my current list of the 20 best movies of 2004, plus 10 honorable mentions. By the way, if you're wondering where are Mean Girls, Napoleon Dynamite, Fahrenheit 9/11, or the Oscar-winner for Best Picture, Million Dollar Baby, those weren't good enough to make my list. Excoriate me or make your own suggestions in the comments section.
1) Shaolin Soccer
It was a golden year for comedies and a golden year for Asian movies, so it seems fitting that an Asian comedy would head up this list. Stephen Chow's soccer comedy got mangled in its American release, but the laugh master found an audience the following year with Kung Fu Hustle.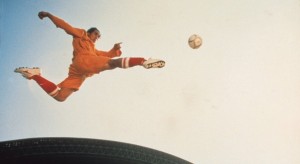 2) A Very Long Engagement
Great comedy trumps great drama in my book, which is the only reason I'm placing Jean-Pierre Jeunet's searing World War I movie with an engrossing puzzle motif in the Number 2 spot. Before Americans knew who Marion Cotillard was, she turned up here as a vengeful prostitute.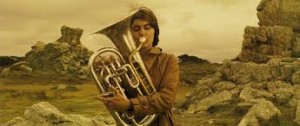 3) Eternal Sunshine of the Spotless Mind
A career high point for Michel Gondry, Charlie Kaufman, and Jim Carrey, this mindbending film wasn't just clever and funny, it served as a meditation on how our unhappy relationships shape us just as much as our happy ones.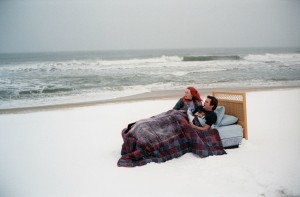 4) Before Sunset. A movie that looks better in retrospect now that Richard Linklater has turned it into the fiction version of the Up series. Julie Delpy's dance at the end is the most indelible visual in Linklater's entire oeuvre.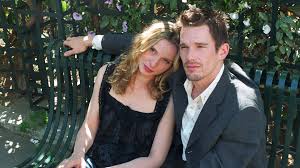 5) Shaun of the Dead
The start of Edgar Wright's filmmaking career and his great "Blood and Ice Cream" trilogy, this full-speed collision of romantic comedy and zombie movie genres remains an inspired, cracked, and deeply funny British slacker coming-of-age saga.
6) Intermission
John Crowley never recaptured the volatile genius of this Irish black comedy involving a lovelorn waiter, a bunch of bank robbers, a really mean little boy, and a woman who doesn't realize she has facial hair until she sees it on TV. Colin Farrell has never been better than as this lowlife who puts steak sauce in his tea.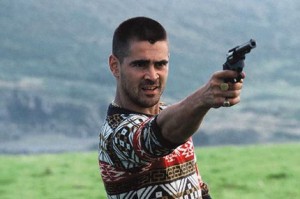 7) Sideways
Still my favorite Alexander Payne movie, this delightfully bitter comedy about a middle-aged oenophile and would-be novelist seeing his dreams crushed and then finding new ones amid California's wine country.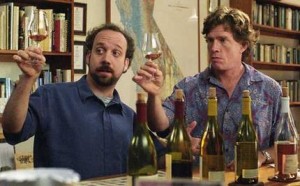 8) Harry Potter and the Prisoner of Azkaban
Generally credited with saving the series from oblivion, Alfonso Cuarón's third installment emerged as the best of the lot, setting Daniel Radcliffe and Emma Watson on their roads to stardom and showing how to make Britain's greatest-ever superhero franchise into something magical.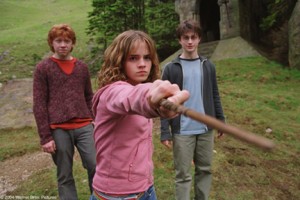 9) Vera Drake
Among the great performances that have anchored Mike Leigh's films, Imelda Staunton's might just be the greatest as an Englishwoman in the 1950s who's perfectly ordinary other than the fact that she illegally performs abortions on women with unwanted pregnancies.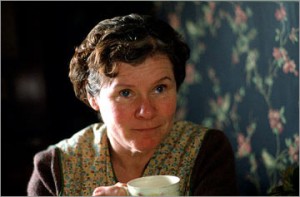 10) Bright Young Things
Why, oh why, hasn't Stephen Fry directed another movie since this? This adaptation of Evelyn Waugh's Vile Bodies is a sparkling romp through England between the world wars. Watch for Michael Sheen's compelling performance as a gay bon vivant forced to flee the country, and the chorus of American evangelical Christians.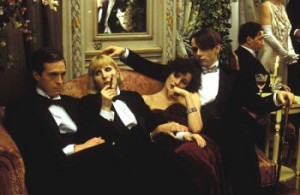 11) The Five Obstructions
One of those rare Lars von Trier movies when the wildly talented Danish director lets a glimmer of humanity shine through, this documentary shows him forcing his old film professor to jump through a series of hoops, remaking one of his own short films five times.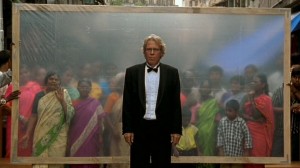 12) Moolaadé
Sadly, this turned out to be the last film from Senegalese director Ousmane Sembène, and it's about women in an African village rising up against the practice of female circumcision. The sight of women gathering up machetes and swearing "No girl will ever be cut again!" will bring you out of your seat.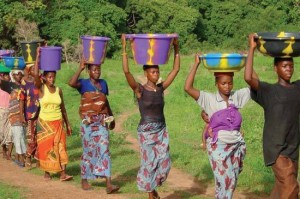 13) On the Run / An Amazing Couple / After Life
Lucas Belvaux's unnamed trilogy is composed of an action thriller, a romantic comedy, and an addiction drama, all with the same actors portraying the same characters. None of the movies are all that impressive by themselves, but the way they interlock and add up to a compelling panorama of Belgian life is awe-inspiring.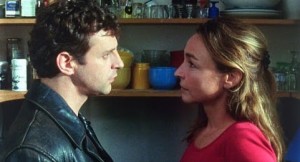 14) Spider-Man 2
The best of Sam Raimi's Spider-Man movies, with a compellingly sympathetic villain and MJ and Harry both discovering Peter Parker's secret.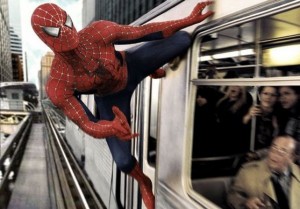 15) Harold and Kumar Go to White Castle
The movie that relaunched Neil Patrick Harris' career also gave us two iconic Asian stoner buddies and set them on a series of adventures that were still getting laughs the last time we checked in on them.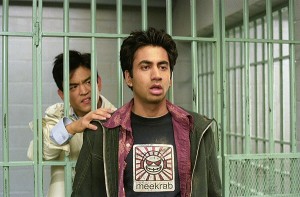 16) Anchorman: The Legend of Ron Burgundy
Fill in your own catchphrase here. Talladega Nights was the better movie, but this Will Ferrell comedy still gave us a wealth of quotable lines.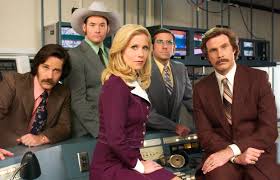 17) Tokyo Godfathers
The all-too-short-lived Satoshi Kon left us just a few impeccably crafted animated films, the most accessible of which was this story about three homeless people finding an abandoned baby on Christmas. It's a love letter to Kon's beloved hometown, complete with an appearance by Godzilla.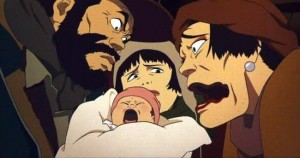 18) Oasis
Lee Chang-dong's uncategorizable work is about a Korean ex-convict and a cerebral palsy sufferer who fall for each other. From its base of realism, the movie features soaring fantasy sequences and a great performance by Moon So-ri as the crippled girl. Lee has directed other great films since then, but he remains unappreciated in America.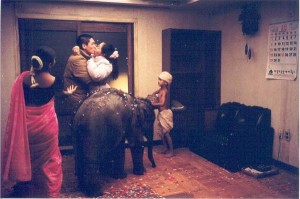 19) Mean Creek
Jacob Estes has turned out to be another filmmaker whose career stalled after a brilliant debut. Still, this story of a bunch of kids taking revenge on a school bully is a scarring and compellingly three-dimensional crime story.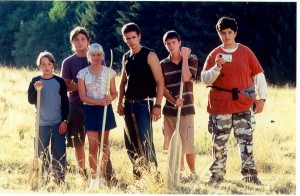 20) In the Realms of the Unreal
An ineffably strange outsider artist receives an ineffably strange documentary by Jessica Yu, detailing the work of Henry Darger, a janitor in a mental hospital who spent his life putting together a 15,000-page illustrated novel that's a masterpiece of outsider art.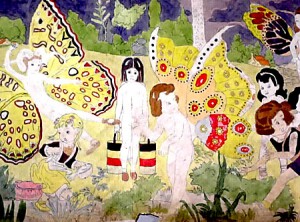 Honorable mention: Brad Bird's superheroes-at-home saga The Incredibles, Guillermo Del Toro's unorthodox comic-book adaptation Hellboy, Zhang Yimou's monumental swordfighting film Hero, Andrew Lau and Alan Mak's backstabbing gangster film Infernal Affairs, Jim Jarmusch's dryly funny Coffee and Cigarettes, Kim Ki-duk's Buddhist parable Spring, Summer, Fall, Winter … and Spring, Brian Dannelly's heartfelt Christian teen satire Saved!, Kim Ji-woon's psychologically complex horror film A Tale of Two Sisters, Guy Maddin's inscrutably beautiful The Saddest Music in the World, Takeshi Kitano's tap-dancing samurai flick Zatoichi: The Blind Swordsman.