In 1980, Rody left the Zoo. But for only a year. According to legend, he was fed up with management, raised a dart at a map of the United States, and announced to a crowded newsroom that he would go work wherever the dart landed. It ended up in Billings, Mont., and he easily got a job in that city.
The dart story is mostly true, Rody said. But he already had 20 job offers on the table, including one in Billings. The dart was his way of picking among his options. Had his aim been a little less decent, he might have been packing his bags for Anchorage, Alaska.
When he returned from his hiatus, he was grouped with Labella and Rhyner. The late '70s and early '80s were a golden age for FM and its DJs, and Rody was radio royalty.
A Hartford native, Rody started out in the broadcasting business in Boston. He was working his way across the country for a job in San Francisco when he stopped in North Texas.
"I was in a drug-induced stupor and stopped to admire the panoramic vista of Amarillo," he said.
That detour turned into a job at a local radio station –– he was also a television weatherman in that city. He had a knack for writing news briefs using popular song lyrics of the day.
"That's why the Zoo hired me," he said. "I was able to offer 'lifestyle' programming, which meant it appealed to people who smoked pot."
Ira Lipson started The Zoo in 1973, although he was gone by the time Rody was hired in '77. As a listener, he admired Rody's snarky charisma.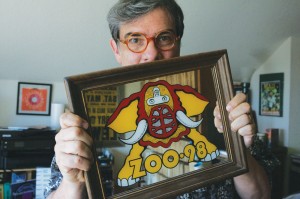 "John was huge pre-internet and MTV," he said. "That means when people wanted music, wanted entertainment, the place to go was your FM radio station. And The Zoo was just huge in those days, especially for [younger] people. It was also a great time for music as well."
The Zoo and Rody developed a cult-like following. When Gimarc arrived at the station fresh out of college in 1980, he said it was like a family environment with the staff and listeners.
"You could gather the personalities from that station and put them on the air today, and I bet it would still do pretty well," he said. "It's a unique thing in Dallas radio. Part of that was built on the music, and part of that was built on the personalities. The imaging of the station was very clever –– it always was from the very beginning."
In the winter of 1986, Belo, the media conglomerate that owned The Zoo, decided to get out of the radio business. The company also owned WFAA Channel 8 and The Dallas Morning News –– it still owns the latter.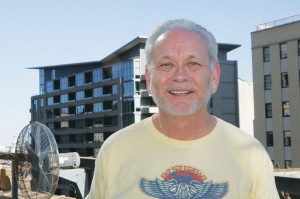 Rhyner said that the sale was a difficult time for the close-knit Zoo crew, and many of his longtime co-workers were fired or quit, including Rody.
"It turned out to be quite a blow," Rhyner said. "There were other types who were starting to get into the radio business back then, and we fell into the hands of some of those guys –– real hardcore business types who didn't give a damn about radio or what we had done. They sure didn't give a damn about any of us."
Lipson and many other observers agree that terrestrial radio has been on the downhill slide ever since those "business types" took over the dial.
"The worst thing that happened was the telecommunications act back in the '90s that basically deregulated radio," said Lipson, the brains behind The Zoo who went on to be the original programming consultant for The Ticket.
Prior to deregulation, a company could own only a total of 12 stations across the country –– six FM and six AM and only two stations in one market.
Before the change in the radio business, "everyone was competing to have the best programming, and once [deregulation] hit, big companies started buying up everybody," Lipson said. "Right now, for instance, KSCS and KPLEX are both owned by the same company. So there's not a great urge for them to compete against each other the way there used to be."
Large companies like Clear Channel and Cumulus went on a buying spree that ate up a huge share of the market. To pay for their prospecting, the corporations just kept cutting on-air talent and the programming became incrementally less local as the years passed. One DJ's show might be broadcast in dozens of markets.
"Unfortunately, radio has lost that local connection," Lipson said. "That's one of those things that John Rody is going to be undoing by creating a hyper-localized radio station, which is just wonderful."