First-time filmmaker Joe Nick Patoski had a good problem at tonight's showing of Sir Doug & The Genuine Texas Cosmic Groove — more patrons than seats.
A long line had formed well before showtime. Less than half would fit inside the AMC Palace 9 room showing the movie as part of the Lone Star Film Festival. AMC ended up screening the documentary simultaneously in three rooms. Patoski ran between them as each movie ended, sharing his thoughts about Doug Sahm, the Texas musician who incorporated Mexican music, rock, country, and other genres into an infectious groove from the 1960s until his death in 1999.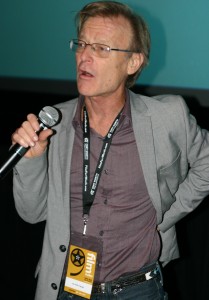 I'd been looking forward to this movie for two reasons. Fort Worth native Patoski wrote An Epic Life, the ultimate biography of my musical hero Willie Nelson. He automatically earns a spot in my heart.
But I also wanted to see the film because I'd never really got Sahm. He jammed in Austin during the 1970s Cosmic Cowboy Outlaw craze, back when I was coming of age. Nelson, Jerry Jeff Walker, Michael Murphey, Steven Fromholz, and the rest delivered the soundtrack to my teen years. Sahm's music didn't hit me the same. The simple 1-5 chord change he favored sounded simple and uninspired to my young mind. And something about his voice didn't register. He sounded gruff and almost a-tonal. So did Walker, I suppose, but I loved Walker. I couldn't put my finger on it.
Murphey could follow the silly "Cosmic Cowboy" with something as sophisticated as "Alleys of Austin." Nelson's raucous "Bloody Mary Morning" could segue easily into the gorgeous "Summer of Roses."
Sahm's songs tended to stay in the same groove. The movie didn't completely change my mind, although I really enjoyed hearing his old songs accompanied by photos and video footage. The film excels at establishing what a pioneer he'd been. Sahm wore a cowboy hat with shoulder length hair long before Nelson and most others. He was more musically passionate than I'd realized considering I'd hastily colored his music as borderline shtick. And he lived a fascinating life. Sahm was a musical prodigy on steel guitar. As a kid, he sat in with Hank Williams at a show in Austin two weeks before the legendary king of honkytonk died. A few years later, Sahm peered through a window at an old roadhouse and watched T-Bone Walker, one of the first modern electric blues players. Sahm learned to play guitar in a similar style. The 1960s British Invasion prompted him to form the Sir Douglas Quintet, despite its members' origins in San Antonio rather than Liverpool.
The quintet scored a couple of hit songs, and then Sahm was off to San Francisco for his psychedelic Summer of Love acid phase.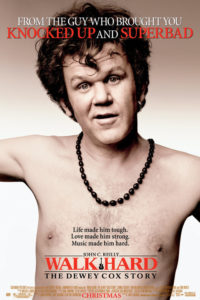 Dewey Cox had nothing on Sahm.
"He's almost Forest Gump," Patoski said.
Hell, Bob Dylan was a big fan.
I might be a bigger fan than I thought. We're certainly kindred spirits when it comes to culinary tastes.
Sir Doug & The Genuine Texas Cosmic Groove refers several times to Sahm's love of Mexican food. He once moved away from Canada and came back to Texas in part because he craved enchiladas and tacos. The documentary shows a close-up of a fork cutting into a greasy enchilada to drive the point home.
It dawned on me that Sahm was eating enchiladas the one and only time I saw him. He was backstage at Larry Joe Taylor's music festival in 1997, hunkered over a plate. I walked by with my camera. "Mr. Sahm, can I take your picture?" In hindsight it was rude of me to ask. He had a mouthful of food and was adding another forkload to the mix.
"Fire away," Sahm said, smiling as big as he could while keeping his stuffed mouth closed.
Back then I shot on film, got photos printed, and then stashed them in a big cardboard box. All these years later, the box is stuffed and unorganized. After an hour of searching, I finally found the negative but no photo. In the negative, you see Sahm's familiar long hair, sunglasses, and cowboy hat, with fork in hand and a bottle of beer beside his plate.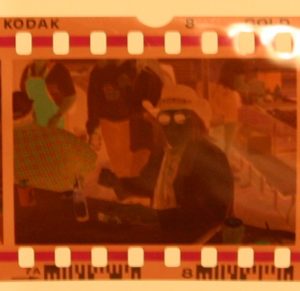 The last time I'd seen Patoski was several years ago, when — surprise! — we met at a North Side cafe to eat enchiladas. We talked about his Nelson biography for awhile, and then he mentioned his love of Sahm's music. I kept my feelings to myself. I'm glad I did. Patoski's admiration for Sahm is evident on every frame.Thanks, Joe Nick, for keeping Sahm's music and memory alive and for peeling back the layers of his amazing life.