My trusty recliner feels extra comfy as I settle in to watch the Dallas Cowboys and Tampa Bay Buccaneers game. I turn on the TV just in time to hear, "Welcome to FOX Sports coverage of the NFL. If your team loses today, it's Obama's fault."
Ah, FOX 4.
Two announcers discuss the upcoming game.
"They've had real struggles but they just keep coming at you hard," announcer No. 1 says.
"Unless they have legal papers, we need to ship their asses back across the border," announcer No. 2 says.
"No, I'm talking about the Cowboys," No. 1 says.
"Who?"
Wow, this FOX network really is conservative. But, who can blame them for forgetting the Cowboys?
The team's 2-6 record is forgivable, but they're playing boring, uninspired football, which is not. Well, I guess it is forgivable — I'm still sitting here watching with interest.
"How do the Cowboys find a way to win?" announcer No. 1 asks.
"It's quite simple," No. 2 says. "They beef up their defense and quit giving food stamps to people driving Cadillacs."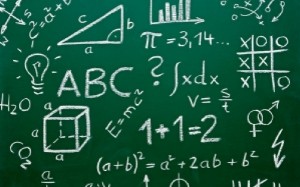 Only in the NFC East can a 2-6 team that's lost six games in a row still be discussed as a playoff contender. Win today, stay alive. Lose today, the season is toast, although a mathematical chance remains.
Math is important for Cowboys fans because it means today's game still counts. Kinda like the Super Bowl in mid-November except nobody north of Wise County gives a damn.
Speaking of the Super Bowl, the last time the Cowboys lost six games in a row was in 1989. This proves the words "Super Bowl" and "lost six games in a row" can be used in the same sentence.
Cassel and the offense take the field first. Tension is high. Off Asides is sitting on the edge of his seat; Hazel the research assistant is snoozing on the edge of her rug.
That Super Bowl feeling quickly evolves into something more reminiscent of an amateur croquet match. Three and out seems to be today's mantra. The Cowboys and Bucs go back and forth, stalling, punting, stalling, punting. They kick an occasional field goal to break the monotony. Dan Bailey kicks a 53-yard field goal in the second quarter to make the score 6-3 Cowboys. Who needs The Hail Mary when we've got The Kick? Jerry Jones should remove Drew Pearson from the Ring of Honor and put Bailey in his place.
You ever watch one of those nature programs that shows a flower blooming in fast motion? This game is like that, except the flower is dying in super slow-mo.
This just in: Bailey misses a 48-yard field goal. The score remains 6-3. Pearson's place in the Ring of Honor is safe for now.
The first half ends with another punt. North America hasn't seen this much excitement since Pele stubbed a toe.
Off Asides has been watching the Cowboys games closely all season and discovered a possible explanation for our offensive woes. Coach Jason Garrett has a tell. Garrett chews gum throughout games, but in different ways at different times. During the national anthem he chews with his mouth closed. Once the song ends he chews with his mouth open. On sweep plays to the right he chews on his right, and vice versa. On deep throws he blows a bubble.  He swallows his gum every time Greg Hardy opens his mouth.
I hate to expose Garrett's  tell. But if I've figured it out, others have too. A tell like this could cost the Cowboys the Super Bowl.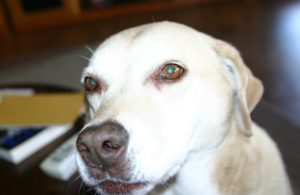 This thought, combined with a short nap, distract me from the game temporarily. I awake with two minutes remaining, and, believe it or not, the Cowboys are still hanging on to their 6-3 lead.
Talk about tension. A concerned Hazel actually stands up, walks over to my recliner, peers deep into my eyes, and says, "Perhaps fried chicken will help quell the anxiety."
The Bucs are in the red zone and threatening to score the game's first touchdown. Then I notice something. Garrett is chewing his gum between his front teeth in a way I've never seen. What does it mean?
Oh, now I see.
Chewing between his front teeth means the Cowboys defense will make a goal line stand and force a fumble that guarantees them a victory, except they're called for holding, giving the ball back to the Bucs, who quickly score a touchdown and win the game. The end.
Seeing as how my funny bone just got mauled, I text my East Texas correspondent Jimbo to see if he has anything colorful to add to Off Asides.
"Horrible loss," he texts back.
Hmmm, what he lacks in humor, he makes up for in brevity and doom.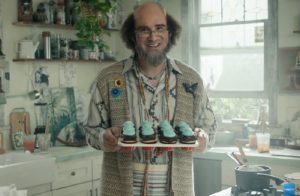 Doom, though, has no place in this column. A bright side always exists. For instance, injured quarterback Tony Romo returns next week. He's got most of his weapons in place, and if he can win seven straight games, the team has a shot at the playoffs. Think winning seven straight is impossible? Well, the Cowboys just lost seven straight, so it's entirely possible. That's how math go.
Meanwhile, the New York Giants and Philadelphia Eagles both lost, leaving a crack for the Cowboys to sneak through.
But the best part of all this doesn't involve math or the win-loss column.
Romo brings the excitement! Games are about to be fun again.
Now if Garrett will just quit chewing gum.