Drinking beer has always been a social activity. Untapped Festival and Big Texas Beer Festival capitalize on that fact each year. Locally, several bars and brewpubs offer clubs and groups that provide rewards and the chance to flaunt your craft brew prowess with more than a little braggadocio.
There's no shortage of benefits from The Collective Brewing Project's recently launched Crowler Club. For the crowler unwashed, these are the large sealed cans (outside of breweries) that TBAC would rather burn at the stake.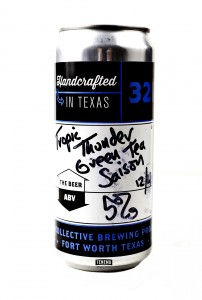 The club offers four free crowlers per month, 10 percent off in-house and to-go beers, 10 percent off all merchandise, and frontline access to new bottle releases. The monthly plan starts at $35 a month.
Weatherford-based Twisted Snifter is a popular retail store that does its homework. Hopheads can get their fix from Twisted Snifter's Brew of the Month club. Proprietors Neil and Michelle Kennedy started the club when the liquor/wine/craft beer store opened four years ago.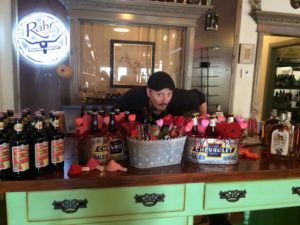 "We pick out really cool beers," Neil said. "They're usually one-offs or rare brews. At the first of the month we charge our 30 members" for the bomber or sixer.
For the members, the surprise is a big part of the appeal. Neil considers the tastes of his clients, but he also nudges them to try adventurous beers like Nebraska Brewing's Black Betty Imperial Stout. The price point for each beer is around $15. When distributors have something special coming in they tell Neil so he can set the suds aside for his club members. It's not easy picking one beer for 30 people with different palates, but the concept has proven popular. One member even opted for a lifetime membership.
The journey down Flying Saucer Draught Emporium's U.F.O. Club is long, full of many delicious beers, and admittedly not so arduous. Membership starts at $18 and includes a free t-shirt and membership card. Order or taste 200 beers and your name will be forever enshrined on a plate in the Ring of Honor (the pub's ceiling). The perks only go up from there, culminating with tickets and airfare for the Great American Beerfest.
If 500 varieties of beer weren't enough to keep you hooked, World of Beer has a loyalty card program. Once you're signed up on the World of Beer app you can track points redeemable for gift cards, t-shirts, embroidered polo shirts, mugs, plaques, and a free private party.
On Tap this Week:
Martin House Brewing's Counter-clockwise swirl
From Martin House: We at Martin House think there is no reason a blonde ale can't be elevated to an alluring and enchanted treat. In true Martin House style, we've taken a silky smooth oatmeal blonde ale and added flavors usually found only in a dark beer. Counter Clockwise Swirl has chocolate and vanilla notes on top of a decadent oatmeal blonde body. This beer clocks in at 8.4 percent abv and is available for March only in limited quantities.