Bomb Quixote's
Netflix and Chill
It's kinda funny that Netflix and Chill has a song called "Why Wolves" on it, because somewhere near the end of EP-closer "T-Virus," I realized that Bomb Quixote will probably appeal to music fans who wish We'reWolves were still playing. The five-song recording, to be released on Saturday, April 23, at The Grotto, has a similarly bluesy, effects-pedal laden psychedelic vibe.
I'd call this stuff psych-rawk. While it has enough familiarity with garage-rock guitar tropes (oceans of reverb, the echoing click and clunk of some hollow or semi-hollow-body guitar), it's still a kind of '90s alt-rena rock –– it's like drawing a picture of Thee Oh Sees over an Edgefest flyer. But also, considering that it's a collection of songs called Netflix & Chill, a just-past-contempo buzzphrase describing transparent appeals for Friday night blowjobs on the couch, psych-rawk is not an ostensibly guileless stay-at-home activity. To me, it's the psych-rawk equivalent of Open Up and Say … Ahh!
I'm not saying that to be a jerk, but on three tracks, the band deals with the discord of romantic entanglements, and the last of these, "Bad Dreams," tells of a hook-up: "Me and you in the public view was never something I was ever looking forward to / You'll never be with me."
Doesn't a song about blowing off some poor side girl sound like the sort of lyrical corn picked and shucked by a band like Poison? I'd be lying if I said I hated Poison (and Ratt and Mötley Crüe), and other than a certain on-the-nose/girls-are-mean-except-when-they-bang-me-and-as-long-as-they-don't-expect-a-call-again lyrical bent, the hair-metal similarities end. But, yeah, even though Bomb Quixote sounds like a distant relative of Soundgarden, the Fort Worth quartet also carries some of the rock-DNA found on the Sunset Strip circa 1987.
If that sounds unreasonably snarky, my response is "Hey, I'm not saying that 'Talk Dirty to Me' isn't an enjoyable song.' " Nor am I saying that Bomb Quixote is not an enjoyable band. In fact, opener "Hand Cannon" rides this growly, fuzzed-out bass line into hard R&B territory, sort of like what you'd expect from UK band The Heavy. If you've ever imagined Sabbath playing soul music, that's sorta what this sounds like. And while the lyrics of "Bad Dreams" will likely make women cringe and rage, it starts in this ringing jungle of bass and guitar jangle before locking into a smoky groove –– it's hard to deny the elemental rock power of that. Between the party anthem "Goddamn" and the hard-charging, tiger-broke-out-of-the-cage outro on "T-Virus," there's plenty for balls-out rawk for fans to get behind, as long as they're not interested in topical nuance. –– S.S.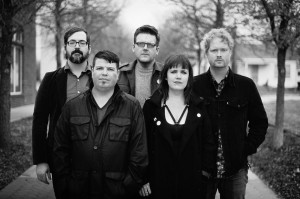 Missing Sibling's
Missing Sibling
Missing Sibling's new self-titled debut LP was good enough to be released on the highly reputable Dallas label Idol Records (Calhoun, Jetta in the Ghost Tree, Dead Flowers). Clocking in at 33 minutes, the 10 songs may often remind the listener of the legendary Boston power pop trio Buffalo Tom. Yet there is a frustrating issue with Missing Sibling's newest release: Some songs are significantly better than others.
The single "Mary's Rashers" has a memorable chorus –– frontman Drew Gabbert passionately proclaims, "Once you give up / It's all over" –– matched with rich backing harmonies. Gabbert's voice blends the rasp of Guided By Voices' Bob Pollard with the reach of Buffalo Tom's Bill Janovitz. He isn't trying to scream his head off, but he also isn't buried in the mix, beneath the guitars, drums, and keyboards. Simple keyboard lines, double guitar action, and driving drumbeats give the tune a strong urgency. Along with "Always" and "Color Inside the Lines," these songs are timeless anthems that should be played on repeat.
But tunes like "If You Quit," "I Insist," and "Shock and Awe" pass by without making a strong impact. Restraint doesn't always make for a better flow to an album, and this is definitely the case here. There's nothing sharp to pull the listener back for another round. Whether it's in the verses or choruses, the infectious vocal harmonies and warm chords just aren't there.
Missing Sibling's sound is so versatile that in a live setting it could pair with punk bands and indie rock bands alike. Gabbert and his bandmates –– the husband-and-wife team of Stephanie Buchanan (guitar and backing vocals) and Kevin Buchanan (keyboards), Josh Hoover (drums), and Todd Walker (bass) –– do not confine their sound to one narrow genre. The songs don't have the jangle found in Beatlesesque power-pop songs, nor do they have the gruff harshness of a lot of punk bands. Missing Sibling does its own thing, and that shines through even on the record's more unremarkable tracks.
Uneven as the album might be, there are hooks aplenty, and while some of them elicit little more than a shrug, many work.
The album will be released with a performance on Friday, April 15, at The Underpass Tavern in Dallas, with Paper Saints and Admirals. –– E.G.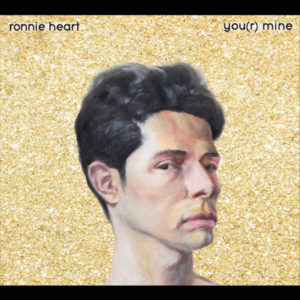 Ronnie Heart's
you(r) mine
Ronnie Heart intended to release his debut album in 2014 after starting recording in 2011, but he couldn't find a producer capable of crafting a sound that was fun without being kitschy.
The wait is over.
you(r) mine was recorded on the Near Southside by James Talambas and released on the former Theater Fire member's label, New Media Recordings.
From the start of opener "Fortune Teller," Heart establishes that he's out to get bodies moving and booties shaking. A fuzzed-out bass drum-driven intro quickly makes way for Heart's sweet voice and a funky-as-hell bassline. On the tune, Heart flaunts his '80s fascination with hard-hitting backbeats, layers of bright synth harmonies, and a peppering of imitative backup vocals (here by Stephanie Burns and Samantha Villavert). Heart's half-sung, whimsical opening line –– "Fortune teller, tell me what I came here for" ––  is straight-up Prince. While Heart and his production team undoubtedly put a lot of care into the arrangement, the results feel carefree and fun.
"Tasty Destination" is decidedly heavier with punchy synth drums and more aggressive vocals, snarled by Heart.
On "Smoovie," warm bell-like keyboard chords, a smooth-jazzy mid-tempo drumbeat, and silky crooning from Heart add up to one heckuva babymaker.
On closer "Groovitate," an 8-bit bassline sets the mood for the lively rising chords that match Heart's exuberant vocals during the chorus: "Gravitate now to the place where that kind of feeling is."
Like a Fairmount house party, you(r) mine never stops. While all of the tracks have disco DNA, they have more than enough twist and turns to keep you movin' and groovin'. — E.B.