Fort Nox's
Soul Searching
According to rap folklore, August 11 is hip-hop's birthday. On that day in 1973, Clive Campbell — better known as DJ Kool Herc –– was spinning records at his sister's birthday party. As he pulled the wax back to the instrumental breaks of each song and spoke over the music, a genre was born.
It's fitting that three of Fort Worth hip-hop's elder statesmen –– Dez 2-2, Solid, and Complete, collectively known as Fort Nox –– are releasing their fourth record, Soul Searching, on the same date that hip-hop hatched in a West Bronx apartment.
From the first note of the 17-track release (16 songs and one vignette), the tone is decidedly old school. The majority of the tunes, produced mostly by DJ Ernie G (gospel superstar Kirk Franklin), with contributions by Shag and AmAzin, could be plucked from a Gordon Parks blaxsploitation movie. The vibe is up-tempo and cinematic. A lot of the melody is carried by slick-sounding horns, and the songs are plush with thick slabs of layered samples and full beats that push and pull the rhythm like a musical tug of war.
Soul Searching could be a textbook for young rappers and a history lesson for posers. Opener "Departure, Arrival" begins with an homage to The Sugar Hill Gang's "Rapper's Delight," arguably the first bona fide rap song:
"Up Jumps the boogie, because the boogie is on another plane," Dez 2-2 raps in his aggressive baritone.
A lot of the album's subject matter deals with the emcees' age (they're now in their early-to-mid 40s) and the hard-learned lessons of being in the rap game for the better part of three decades.
Songs like "Old Before My Time," "Old Skool Phresh," "Illustrating," and "Time Again" give a nod to the time and effort the trio has dedicated to its craft. The last of those tracks conveys a sense that the Nox guys are running out of time to reach the acclaim they deserve. Steve Miller's "Fly Like An Eagle," is sampled throughout the song, the lyrics "time keeps on slipping, slipping" are draped over a moody piano melody and 808-style driving base.
One of the album's sincerest moments is "She Doesn't Know," a grim tale about a young woman hooked on drugs who "went from promising to late-night vomiting." Though the track represents a tonal shift from the other, up-tempo tunes, it still fits the overall old-school vibe.
Soul Searching was recorded at G-Crib studios in Fort Worth. Even if this album doesn't vault Fort Nox into international stardom, it's a refreshing reminder that grown folks reared on old school hip-hop can still rap circles around most of the game's pups. –– Eric Griffey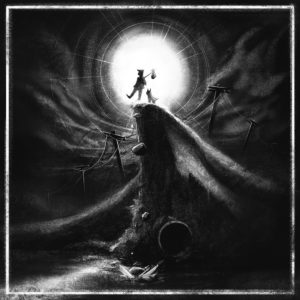 Picnic Lightning's
Picnic Lightning
Everything Dreamy Life Records has released of late has been on fire, including its newest, the self-titled LP from 817's Picnic Lightning.
Throughout the eight tracks on the album, the band layers bursts of psych, garage, blues, and arena-rock into a tight half-hour of rock 'n' roll bliss.
Unafraid to change gears from track to track (and at times midway through a song), the quartet displays the type of finesse seldom seen from a band with only a couple of years under its belt. The album's leadoff single, "American Ruin," is a straight-up scorcher: two and a half minutes of pop-rock buried under a blanket of fuzz that sounds like Weezer if frontman Rivers Cuomo's balls ever dropped.
"(Son of) Fort Worth, TX is About to E X P L O D E" is a slowed-down jangle-pop take on the closing track of the band's debut release, 2014's Gilded Youth. The tune takes the original iteration down from 100 miles per hour to the posted speed limit. The new version could be the perfect soundtrack to a cruise down I-30 through Arlington –– while watching an explosion in the rear-view mirror.
"Lilies of the Valley" and "Fevre Dream" pair in the middle of the album and deliver two of the toughest tunes to shake out of your head. The album closer, "Ecosystem," is a daydream that lulls you into a false state of comfort before erupting into a tantrum akin to an only-child demanding attention at a friend's birthday party.
Despite sounding as if someone shoved the original Nuggets box set into a blender with the arena-rock swagger of the '70s, every track on the LP sounds fresh and modern. Producer Britt Robisheaux (Bludded Head, Theater Fire) once again demonstrates that he "gets" what Picnic Lightning have set out to do.
Picnic Lightning will release the LP on Friday, Sept. 2, by performing at Dreamy Life Records and Music (1310 W Allen Av, 817-733-5463). –– Jasun Lee