It's hard to think of a Game 2 as a must-win contest in a 16-game season. But the Cowboys are 0-1 after last Sunday's loss to the NY Giants. Lose two in a row, stick a fork in them.
Today they're facing the Eagles at noon in Philadelphia, where the fans are more cracked than the Liberty Bell. Philly fans threw snow-covered batteries at Santa Claus during a halftime show on Christmas and brutally murdered him on national television. The mayor urinated on the corpse while all the children laughed.
Ooops.
Hazel the Research Assistant reminds me that the Cowboys are playing the defending NFC East champion Washington Redskins today, not the Eagles.
Hazel's research skills are invaluable to this column.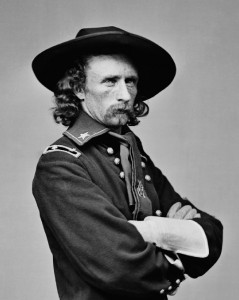 The rivalry between the Cowboys and Redskins dates back to the 1800s, when Gen. George Armstrong Custer was starting qb. He lost his Super Bowl big time.
How slim are the Cowboys chances at making the playoffs if they drop to an 0-2 start against NFC East rivals?
Hazel calls Circus Face, a local bookie, to get the odds.
"Donald Trump has better odds of French-kissing Rosie O'Donnell at a gay rally in Mexico," he says.
"This column is nonpartisan," Hazel says. "Please even up things by making an equally disparaging analogy about Hillary Clinton. Or is it a metaphor?"
"Hillary Clinton can kiss my fat, pimply ass."
"Good enough."
Earlier this morning, I was stocking up on Honey Smacks at the grocery store when I overheard a conversation between a customer and a clerk that illustrated the importance of today's contest.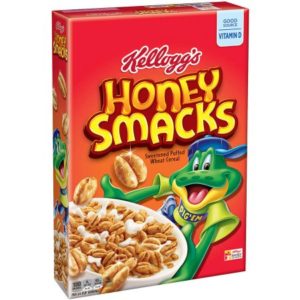 CUSTOMER: What time do the Cowboys play today?
CLERK: Noon, I think.
There you have it. This game is crucial.
A pessimist might say our starting quarterback has lost every single game he has ever played in the NFL; our rookie running back has rushed for 51 yards total, meaning he hasn't even run the length of a football field in his career; and our top receiver is a head case who can't seem to hang on to the ball at crunch time.
An optimist might say suicide is painless.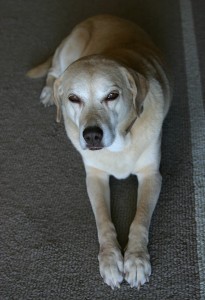 Hazel refuses to stand for the national anthem in protest of dry dog food. Why is everyone trying to politicize my column today? The Cowboys are hanging on for their lives. We need to stay focused!
The Cowboys receive the opening kickoff, and qb Dak Prescott throws a pass to Bryant. He drops it. Oh boy. Momentum quickly swings toward the Redskins.
Then something surprising happens on the way to the slaughter. The Cowboys catch fire. Prescott starts connecting with Bryant and Cole Beasley. The offense marches downfield.
But, like last week, they stall in the red zone and settle for a field goal.
Hazel hacks into a certain home computer and discovers highly suspicious information. It seems Prescott owns Cowboys kicker Dan Bailey on his fantasy football team. Very interesting. I'm about to publish a story under the headline, "Traitorous Prescott purposely tanks in red zone to benefit his fantasy team!" when he scores a touchdown to take a 10-0 lead. Like the late Gilda Radner might have said during one of those SNL Rosanna Rosanna Danna skits that wasn't the least bit funny but was popular for some reason (probably because the masses are complete morons), never mind.
The Cowboys take a 13-10 lead at the midway point. Hazel is so nervous that she snores louder than usual during her halftime nap.
"Wake up! I need halftime stats!" I yell.
"Hey, dude, you're the one sleeping," Hazel said. "You're dreaming about trying to wake me."
I'm unable to determine which of us is sleeping and which is awake, but it doesn't matter because the second half has started and Redskins qb Kirk Cousins is shredding the Cowboys secondary.
Redskins 17, Cowboys 13.
"If the Cowboys would have converted just one of their field goals into a touchdown, they'd be winning this game," I say.
"Gee, Maynard, you can 'cipher numbers. Congratulations on your eighth-grade education," Hazel said.
"How disrespectful; I don't like your attitude," I say.
"You're still dreaming," Hazel says. "I would never speak to you that way."
"Um hmm," I say. (I don't really feel asleep. But whatever.)
Bashing Cowboys coach Jason Garrett has become popular of late, but I love how Coach orders an onside kick  after taking a 20-17 lead in the third quarter. It's unexpected. Brilliant. Sure, the Redskins recover the ball. But Garrett deserves credit for making such a ballsy call. I really like his style … . Oh, crap. The Redskins take advantage of the short field. They kick a field goal to tie the game at 20 apiece. Momentum shifts and the Redskins soon take a 23-20 lead.
Garrett, you incompetent asshole! You should be selling used cars in Johnson County not coaching America's Team!
The Redskins are on the verge of taking a 30-20 lead when safety Barry Church intercepts a Cousins pass to prevent a TD. Momentum switches back to Dallas. The offense comes alive
Momentum is a fickle thing.
"Hazel, track down Momentum and see if he is available for an interview."
Five minutes later, I'm getting the scoop.
OFF ASIDES: Why do you switch from team to team so often?
MOMENTUM: My parents divorced when I was a child. Subsequent intimacy issues subconsciously prompt me to change loyalties randomly during games. I help one team for a while, then I help the other. Sue me.
Bryant's penchant for dropping the ball rubs off on Ezekiel Elliott, who fumbles twice in the second half. Garrett yanks him. Former Redskin — for' 'Skin? — turned Cowboys rb Alfred Morris scampers for a touchdown to put the Cowboys back on top, 27-23.
Cowboys win!
I call Momentum to thank him, but he tells me to go to hell. Without momentum, I lose the will to finish this column … other than to say GO COWBOYS!