This afternoon's game between the Dallas Cowboys and Green Packers isn't a must-win affair – the Cowboys are in first place at 4-1 and on a roll. But the game is a must-win for Dak Prescott. The only way this quarterback controversy stays alive is if Prescott beats the Packers on the road at a noisy Lambeau Field, making it extra hard for coaches to pull him once Tony Romo gets healthy.
The Cowboys get a bye week after the Packers. Romo could be healthy when the team takes the field against the Philadelphia Eagles at 7:30 p.m. Sunday, Oct. 30 at AT&T Stadium.
Cowboys big daddy Jerry Jones says Romo gets his job back once healthy. Players have said the same thing. But fans are turning against the veteran qb with the huge heart but fragile bones.
Prescott looks like a young Romo.
Romo looks like an old Johnny Unitas.
The general rule in sports is that players don't lose their starting jobs to injury.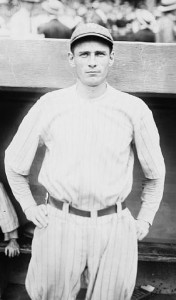 Things don't always work out that way. Remember Wally Pipp? The NY Yankees first baseman had the sniffles one day — or a paper cut, I forget which – and he called in sick at the last minute. The frantic coach put in the ball boy, a scrappy 12-year-old tyke named Lou Gehrig.
Gehrig played in 2,130 consecutive games, hit 714 home runs, became enshrined in the Hall of Fame, bedded Marilyn Monroe, Madonna, and Cameron Diaz, got banned for steroids, and had a disease named after him, which, ironically, he would catch later in his life, probably from all that sex with Hollywood starlets.
Pipp lost his job and his baseball career, went broke during the Great Depression, and ended up selling nuts and bolts at Rockford Screw Products in Detroit.
So … I guess Dak Prescott is Gehrig. And Romo is Pipp.
Except Romo is rich and famous so that wasn't a great, uh, what's it called, analogy?
Here is an even better analogy:
Once there was a plucky young rascal named Jeff Prince – hello! – who graced the gridiron back in the sport's glory days when men were real men. I started at free safety for the Arlington High School Colts in 1978.
Organized tackle football had been a part of my life since second grade, and I started every game as a hard-hitting defensive back for 10 straight years.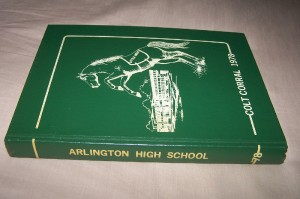 Early in my senior year, my friend and teammate Steve Pirkey tackled me during a practice drill, and I sprained my ankle. For the first time ever, I missed a game due to injury. The coach replaced me with the team's best player, our star running back Temple Aday. He filled my safety role exceptionally well that week, even intercepting a pass. The following week my ankle still hurt but I told coach I was ready to return. He advised me to rest another week.
Two weeks later, Aday was entrenched in my spot. I was out. Washed up at 17. My final season a painful disappointment.
Meanwhile, Aday played lights out on offense and defense, attracting big-time college scouts to our games. He was taller and faster than me. More stout. He weighed about 180 pounds. I weighed 135 pounds with legs that resembled long No. 2 pencils. Once during wind sprints, I jokingly complained about pulling a hamstring.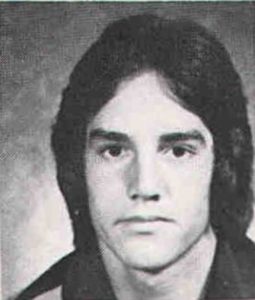 "You don't have any hamstrings, Prince!" the coach screamed. "You have no discernible muscles in your legs!  Your legs and butt have the muscle tone of a 90-year-old invalid! Shut your face hole and keep running, maggot!"
That is coach-speak for, "Good joke, buddy, I respect you, and I'm pleased that you are contributing to this team."
Once I lost my starting position, the coaches paid no attention to me. I was an outcast, a ghost in a green and white uniform, not even worth screaming at anymore.
Being a benchwarmer sucks. Standing on the sidelines during games was embarrassing.
Rainy games were the worst. I used to love rainy games. The field would become sloppy and before long all the starters would be covered in mud and sweat, jerseys ripped and stained, pants, socks, shoes, faces, helmets, everything all messy and battle scarred. I felt like a warrior who had faced combat and prevailed. My teammates were my bloody comrades in arms, all of us bonded together by adversity.
Now after a game, I was one of the second stringers wearing an obscenely clean uniform like a flashing neon sign saying, "I did nothing to help."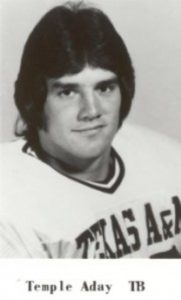 Playing in Friday night games in front of hundreds of people (including the girls I lusted after) was my biggest thrill. My identity. With one twist of an ankle, my fragile teenaged ego became shredded. My athletic journey had ended without climax or closure, just a skinny-legged kid sitting on a bench wishing he were dead.
I tried to quit the team but my coach shamed me into staying for the final few games. If I were a team player, he said, I would put the team above myself, I would stay ready to fill in when needed. I didn't feel like a team player anymore. I stuck around but coasted through that final month in a depressed daze.
After high school graduation, Aday went to Texas A&M University on a football scholarship. He married his high school sweetheart, a gorgeous cheerleader named Shelli, and became a successful businessman in Austin.
I received no scholarships, studied journalism at a small college in East Texas, never married, bore no children and am now sitting in a recliner wearing boxer shorts and eating Honey Smacks out of the box. But I'm writing the most lauded and insightful Cowboys column this side of Sulphur Springs and possibly the world, so that makes me Gehrig. I win!
Nowadays, my collegiate training allows me to express my point of view vividly using analogies and stuff. Or are they metaphors? Parables?  I'm not sure. I didn't get to go to a big Division I university like fucking Aday. My little college's budget was so small they couldn't afford to teach us the proper usage of analogies and metaphors, thus marring this otherwise brilliant column.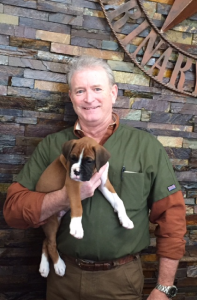 Come to think of it, do you know who else attended A&M? Fucking Pirkey, the teammate who sprained my ankle. He's a big time veterinarian with his own clinic now. He is neither Pipp nor Gehrig. He is Benedict Arnold, since it is clear that the traitorous Pirkey was in cahoots with Aday. They went all Nancy Kerrigan on me, knocking me out of the way so they could go on to A&M together and eat caviar and become prosperous entrepreneurs at my expense.
Well, read 'em and weep, boys! I'm sitting on a huge pile of Off Asides money and laughing at your podunk businesses and petty lives.
Anyhoo, the premise of this preamble is that Prescott is poised to push the 'Pokes past the powerful Packers and put the team at 5-1. (Alliteration remained in my college's budget, and I've mastered it, so Pirkey and Aday can kiss my ass.)
Which brings us full circle and back to the Cowboys. What happens after the bye week? Will the amazing rookie qb keep his job? Or will the old pro Romo simply pat him on the head, thank him for keeping the team in contention, and retake his starting role?
I call one of my friends, Cliché Charley.
His conversational style is to speak in clichés but he doesn't know many clichés so he makes up things that resemble clichés but aren't.
OFF ASIDES: Should the Cowboys yank Dak after Romo gets healthy, or stick with the kid?
CLICHÉ CHARLEY: Ya gotta finger the hot hand, Poindexter. Everyone dobs a noggin sometimes. There's room for only one rooster in the outhouse. Football is all fun and games until someone loses an eye.  You want fries with that? I'd rather lick a stamp than chew on a tack.
Cliché Charley is clearly Camp Prescott.
So am I.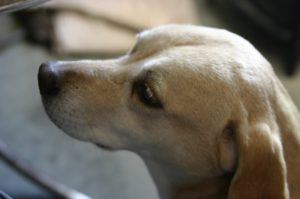 What does Hazel the Research Assistant think about it?
HAZEL: I think you are 1,400 words into this column before finally getting around to mentioning me. You obviously don't care what I think, so I'm not going to tell you. Good day to you, sir. Could you please open the door for me so that I can walk out in a huff? And could you open the door again in a minute or two to let me back inside? I will have taken a poop and chased a butterfly by then and forgotten all about this conversation.
The game begins and Prescott plays like a man who wants to fan the flames of a qb controversy. He looks great. Yes, he throws the first interception of his career, but it's a tipped ball and isn't his fault. He is sitting on a 10-6 lead with 45 seconds remaining in the second quarter, facing third and 1 at the Cowboys 11-yard line.
What do you do with a rookie qb? Ask him to run out the clock, avoid a turnover, and take the lead into halftime?
Hornswoggle!
Prescott hands the ball to Lucky Whitehead, who scampers to the 40-yard line. On the next play, Prescott throws a 42-yard pass to Terrell Williams, and then a 20-yard TD pass to Bryce Butler.
Three plays. Seven points. Cowboys take a 17-6 lead into the locker room.
Game announcer Troy Aikman makes it clear he is Team Prescott:  "When you have momentum and you're playing with confidence like this Cowboys team is —  it is a hard thing to capture in this league — why you would want to upset that is beyond me."
Aikman has suffered 47 concussions but knows what he's talking about.
Prescott looks great in the second half until he throws a terrible pass to Jason Witten and is intercepted again. Still, the Cowboys take a 20-6 lead into the fourth quarter.
Hall of Fame qb Brett Favre climbs into the booth with Aikman in the fourth quarter and jumps on the Prescott bandwagon despite his long association with Romo.
"I've always been a fan of Tony's and that hasn't changed" Favre said. "But you can't look past how well Dak Prescott has played and how well they've played with him. To break that chemistry …."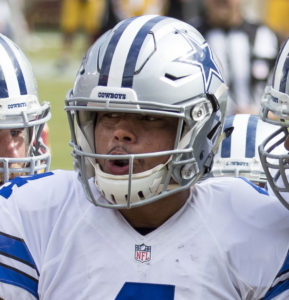 Prescott throws a first down pass to Witten near the Packers goal line.
"Like this, I mean the perfect clutch play in clutch times," Favre continues. "I know Tony has done it, but I feel like you can't break that [chemistry] right now."
As an exclamation point, Prescott throws a touchdown to Cole Beasley. Cowboys end up winning the game 30-16.
Looks like Romo might be riding the bench all season. He will hate it. This old Colt knows how bad it feels. But don't worry, Tony. Despite your broken back, clavicle, and ribs, and all of your various concussions, and torn ligaments, you will survive and go on after football to achieve important things —  just like I did despite my sprained ankle.
Finally an analogy that works.