Is it just me, or does this year seem to be the result of a series of escalating dares? Earlier this week I was chatting with my friend Katie about the upcoming holidays and how people are reaching critical mass in their anxiety levels. When she's not listening to my random riffs, Katie Soule is a licensed counselor specializing in anxiety and stress alleviation. The week after the election was the busiest in the history of her Fort Worth-based Soule Therapy practice, she said, so it's not just me feeling the squeeze.
Personally, I'm a planner. I like to know what will alleviate frustrations ahead of time. As Katie points out, "When you're feeling stressed is not the time to come up with a plan. It's best to have some coping strategies to pull from before going into a situation."
What does that have to do with the local bar and restaurant scene? Plenty. And don't worry. This isn't an advice piece that ends with me telling you to drown your sorrows in cheap whiskey.
The weather this month is expected to stay warm, which is ideal to plan some time outside with like-minded two- and four-legged friends. Cane Rosso, Lola's Trailer Park, and The Woodshed are excellent spots to post up with a pooch, get fresh air, some sunshine, and practice a few mindful meditations on the positive side.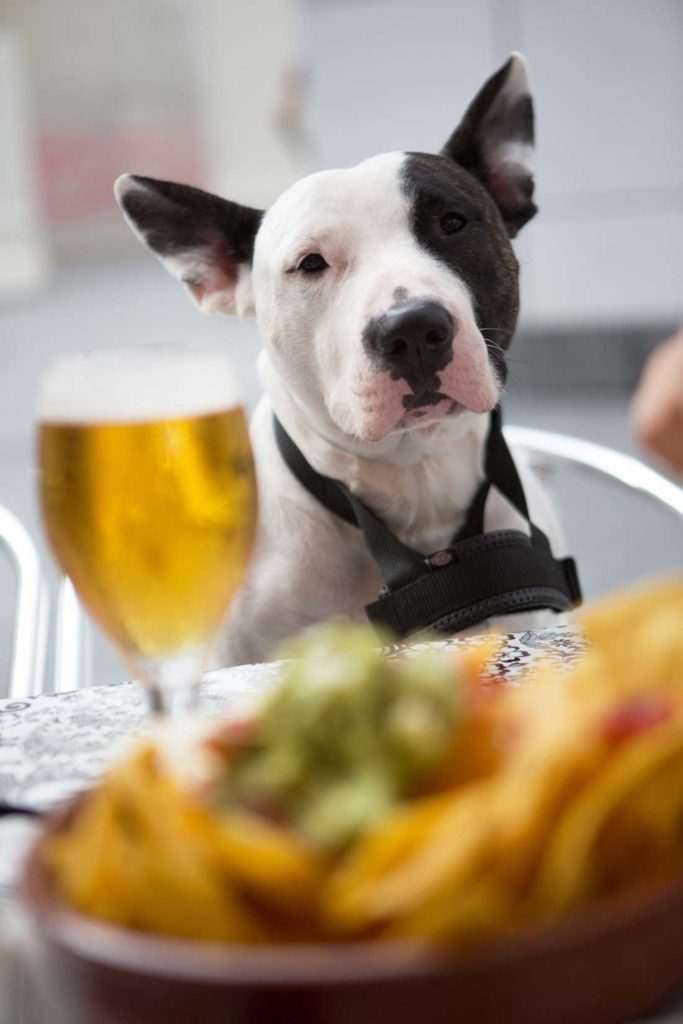 Cane Rosso means "red dog" in Italian, so it's no surprise it has a canine-friendly patio. "Petting animals, playing with them, or spending time with a beloved pet reduces anxiety through increasing oxytocin and decreasing cortisol levels," Soule said. As an additional benefit, pets also provide a solid excuse to duck out of a work Christmas party before your coworker starts his "entitled hipsterlennials" lecture. I recommend Cane Rosso's Peachy Blinder cocktail (Maker's Mark bourbon, peach, basil, honey, and lemon). It's an elixir made with the ingredients used as medicine during the Civil War, so I think it counts as an over-the-counter prescription now.
If negative energy is weighing on you, practicing mindfulness is one way to deal with stress and anxiety. Our therapist's advice is to "use your five senses to connect to the moment that's happening around you." You might not think Lola's Trailer Park is a place for calming the mind, but part of mindfulness is being present in the moment and taking in the positive surroundings. The Trailer Park's pro-Fido patio has live music to direct your thoughts away from the social media bickering that is overtaking our days. Pick a spot in the warming sun to check out and get some vitamin D with your brewski.
It's not just people who make the holidays stressful, however. It's the metric ton of junk food we consume that leads to feeling defeated and sluggish. As Katie points out, "Healthy coping skills can involve just taking some time for yourself to do things that you find pleasant or rewarding." The Woodshed is ideal after a long walk, and its location on the trail draws in people who want to feel the burn first and reward themselves with a cucumber-jalapeño margarita afterward.
Truthfully, there are about 20 great locally owned spots around Fort Worth I could name that are what make this growing city we live in so cool. When it all gets to be too much this season, remember to connect with the people and places that bring you joy. Oh, and log out of Facebook. Trust me on that one.