Tonight, the Dallas Cowboys play in a frozen, forsaken wasteland known as Minnesota, a state that was added to maps only recently. The place has more lakes than people. We're talking desolate.
How bad is it? Minnesota's most famous native son moved away as quickly as he could and changed his name. Robert Zimmerman escaped Duluth, Minn's harsh environs in the early 1960s just as the Cowboys franchise was being established in Dallas. The two would remain linked in history. Zimmerman changed his name to Bob Dylan, choosing "Bob" because of his admiration for Cowboys legend Bob Lilly. Dylan overcame severely frostbitten vocal cords to pen and sing "With God on Our Side," the Cowboys theme song.
I ask Hazel the Research Assistant to prepare a detailed dossier on the state and its people. She wings it. "They have funny accents and say, "Helloooh 'der, I'm from Minnesoooootah, ya."
"Interesting," I say. "Anything else?"
"No, that's it."
I happen to know for a fact that the Vikings are the NFL's hard luck team. They've been to four Super Bowls and lost every time. The phrase, "Hail Mary pass" became popularized after Roger Staubach threw a bomb to Drew Pearson in 1975 for a game-winning TD against the Vikings. Remember that 99-yard TD run by Tony Dorsett in 1983 that set the NFL record for longest run from scrimmage? That was against the Vikings. And in 1989, the Cowboys dumped Herschel Walker on the Vikings in an 18-player trade that was so lopsided in the Cowboys favor that it would be dubbed the "Great Train Robbery." What a bunch of suckers.
This season, the Vikings lost starting QB Teddy Bridgewater and star RB Adrian Peterson to injuries. Sam Bradford is replacing Bridgewater. Bradford makes Brandon Weeden look like Fran Tarkenton on PEDs.
Vikings head coach Mike Zimmer will miss tonight's game because of an eye surgery. I envision the coach-less, directionless Vikings players wandering around in circles in the locker room, bumping into furniture and grunting. These mouth-breathers will make easy pickings for the Pokes.
Fortunately, I can give the game my full attention seeing as how I am no longer distracted by fantasy football. My fantasy team was mathematically eliminated from contention last Sunday. Ironically, most of my fantasies end with me being mathematically eliminated. For instance, an hour ago I was about to have sex with Miss Universe when she asked me to explain the palindromic prime number principle. I couldn't, and she turned into my fourth grade teacher. And I was home schooled. Fantasy over.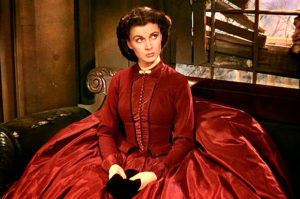 But life is good. The Cowboys are have won 10 straight and beating the Vikings will give the Cowboys a mathematical possibility of clinching a wildcard playoff berth.
What am I saying?
I spit in the face of wildcard slots!
This Cowboys team is poised to roll over the hapless Vikings, win out the season, and nab a first-round playoff bye with home field advantage throughout the playoffs, and … oh golly, Auntie Em, am I a-dreaming? Pinch me! Are the Cowboys really going to the Super Bowl? Fiddly-dee, why did I just turn into a Southern Belle? I'm giddy!
Who knew that all the Cowboys needed to do to turn themselves around was to bench the star QB, trade the star RB, and replace them with low-paid rookies? Seems so simple in retrospect.
During warm-ups, Cowboys rookie sensation Ezekiel Elliott poses for TV cameras with his jersey pulled up to expose his belly. He likes to expose his belly. I don't know why. I ask Hazel, who rolls over and shows me her belly, hoping for a quick rub. I guess that's it. Zeke just wants someone to rub his belly.
Finally, it's game time. The atmosphere in my living room is so electric, Hazel circles her pillow 27 times before lying down. Normally, she circles 23 times, so it's obvious that she's wound tightly this evening. The tension overwhelms her and she faints dead away. Or maybe she's just sleeping. I don't have time to figure it out because the Cowboys get the ball, hand it to Elliott on the first play, and he bolts for 12 yards.
Somewhere, a bandaged and blindfolded Zimmer is yelling, "What happened? What happened?" In your face, Zimmer. The Cowboys are kicking your ass!
Ooops. That long run was a false promise. The Cowboys play poorly. The Vikings defense looks tough. Their players don't amble around in circles and drool on themselves at all. A back-and-forth battle ensues for the next two quarters, and the Cowboys look completely beatable.
I knew I shouldn't have quit smoking today. Luckily, I didn't throw away my last five packs of cigarettes.
The Cowboys are leading 7-3 when they knock Bradford out of the game just before halftime. Minnesota's backup QB trots onto the field wearing No. 13, the universal symbol for bad luck. The Vikes are cursed. Hopefully, Zimmer isn't crying the medicine out of his eyes.
Hazel suggests I fry bacon during halftime to change the Cowboys luck. She's usually right about these things. But the second half begins and the Cowboys are unable to move the ball. The offensive line looks more haunted than vaunted. The penalties are ridiculous.
The Vikings take a 9-7 lead in the fourth quarter. I'm almost out of cigarettes.
Then a heavenly light shines. Birds sing. Angels dance. Cowboys QB Dak Prescott hits Dez Bryant for a TD to take a 14-9 lead, reigniting the team. Cowboys hang on to win 17-15! A Super Bowl victory is guaranteed once again because, as Dylan says, we've got God on our side! Yay God! Yay Cowboys!