This isn't just any graffiti artist.
The person who recently painted a photorealistic doe and an armadillo under cover of darkness in Keller is doing more than merely tagging spots. He or she is creating art. In the traditional sense, of course.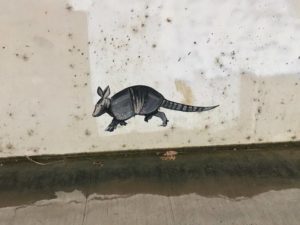 Surprisingly, the City of Keller is not going to wash off or paint over the two-dimensional animals. City leaders actually want the artist to paint an entire mural for them.
Read more about it in this week's Weekly, on newsstands Wednesday.
Photos by Jennifer Sartin.