On Friday, Chief Justice John Roberts swore in Donald Trump, one of the most controversial U.S. presidents ever elected. Unlike previous inaugurations, most A-list entertainers, no matter their political affiliations, refused to play any of the assorted parties. Then on Wednesday, Fort Worth R&B star Josh Weathers announced that he and his band, including bassist Nick Choate, would play the Salute to Our Armed Services Ball. CNN aired footage of the new president and First Lady dancing to Weathers' powerful cover of "I Will Always Love You." The backlash on social media was quick and brutal. Longtime supporters of Weathers and donors to his newish nonprofit for orphans in India, Love Like You Mean It , said, basically, that the soul singer is dead to them. A local music photographer said she was deleting all of her photos of Weathers and his band. Other posters compared his show to performing for Hitler, Stalin, or Pol Pot.
"So, you run a charity for orphan girls in Mumbai," local singer-songwriter Elle Hurley posted on her Facebook page, "a place to get girls off the street and out of sex trafficking, and you decide to play the inauguration for the pussy grabber. Yup. Us women in Fort Worth won't forget. You don't care about little girls if this is what you choose to do to promote it."
I knew Hurley had been a fan of Weathers and his outreach work. But in a following post, she wrote, "Fuck Josh Weathers."
I told Weathers what Hurley had written, and he said, "It's too bad. They don't know me."
People, he continued, are "going to make those assumptions. I'm not mad at that person. I just won't get in the middle of all that. I'm not battling against flesh and blood. That's how I see it. When I gave my life to Jesus, I literally gave it. I died with Christ and was born again. It's really hard to offend a dead man. That's just kind of the way I think."
One local musician sympathetic to Hurley is Chris Bellomy, who also co-hosts the long-running radio program The Good Show (9am-noon Saturdays on 88.7-FM/KTCU) with Tom Urquhart.
"There is an incongruity about saving girls from a fate of exploitation and oppression, and at the same time celebrating the rise to power of a man who has admitted to sexual assault on a live mic," Bellomy said. "It sends a mixed message to these girls. This is not an exercise in the abstract for [Hurley]. She is a woman who has survived assault. When she writes with fire and anger about the decisions that Josh and Nick made, I understand it."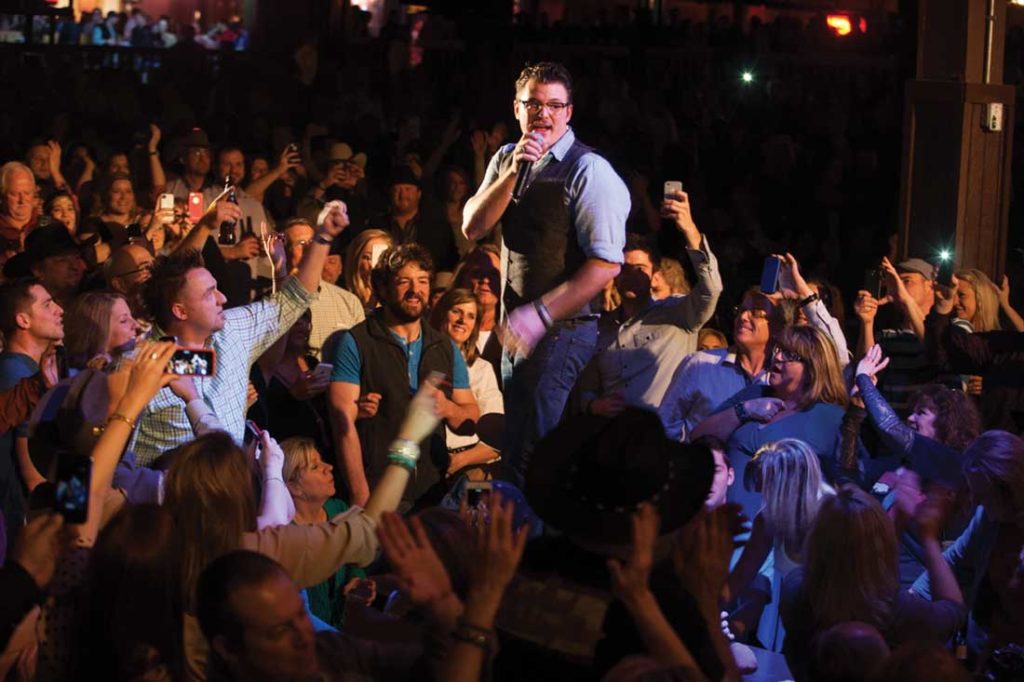 As Weathers performed in D.C., and as fellow Fort Worthians Green River Ordinance played the Black Tie & Boots gala nearby, Bellomy blew saxophone at a Trump protest concert at Lola's Saloon with Stoogeaphilia, and then early Saturday morning he staged a special edition of The Good Show. The first 30 minutes of the broadcast featured co-hosts Bellomy, Urquhart, and Billy Wilson presenting their show in in poorly executed Russian with bad Russian music, as if they were being forced at gunpoint to deliver a state-approved message honoring "glorious president for life, Donald Trump" and comrade Vladimir Putin. The War of the Worlds-like segment was dark humor, satirizing Trump's alleged ties to the Russian Federation. Earlier this month, U.S. and British intelligence agencies confirmed that the Russian government had engaged in an "influence campaign" to undermine Hillary Clinton. As Donald Trump Jr. said, his father has significant business ties to Russia, a claim that Trump denies.
Bellomy's statement was more reserved than Hurley's but no less critical. Though he has helped Weathers in the past by playing his music on-air and promoting his many benefit concerts, Bellomy announced on Friday that he would no longer support Weathers or Choate and that he would not take part in promoting their shows on The Good Show. Note that Choate and wife Michelle were married live on-air on The Good Show and that the program has a long history of supporting local musicians and causes.
"If you go and you celebrate the inauguration of this evil man," Bellomy said, "I can't do anything for you anymore, because it's unconscionable to me."
Urquhart, who has the final say over all things Good Show, isn't willing to go that far. Urquhart said he sees music as its own entity, and if presented with a good song, he'll play it no matter how he feels about the person performing it. But whereas in the past, he played some of Weathers' music that he didn't like solely to support the musicians' various causes, now he'll be more selective.
"There are good intentions, but [Weathers and Choate] are being played," Urquhart said. "I know enough history to know this is not good. History suggests this is one of the reasons some dictators in the past have come into power. There's always promises. You want the trains to run on time. Inevitably, it's a power play, and you start gassing people."
"If [Weathers] has a good song, I'm going to play it," Urquhart continued. "The song we played [supporting Weathers' charity of the same name] was dreck. It was sweet and endearing, but I wouldn't have played it without the backstory. The margins are narrower [now]. I'm a little more wary. I know these guys. I know they have good hearts, but choosing to play an inauguration where there is so much social liability, I'm guarded now. I don't want to play a song that is a fanfare for the beauty of the Trump Administration, and they've dipped their toe in that pool by doing this."
*****
I spoke to Weathers over the phone from D.C. right before the show. I've known him for years, and people who know him personally know he is pretty much apolitical. The veteran performer and humanitarian seemed somewhat myopic regarding the controversy that has kept other, bigger performers from playing Trump's assorted events. While Weathers expected some backlash, he feels that most of the people angry and hurt over the situation don't really know him or what he's about.
"The need to explain myself, I'm without," Weathers said. "The people I care most about are the people who know me. They know what I'm after. This is not 'Josh went to get rich.' "
Indeed, Weathers will not be paid for his performance.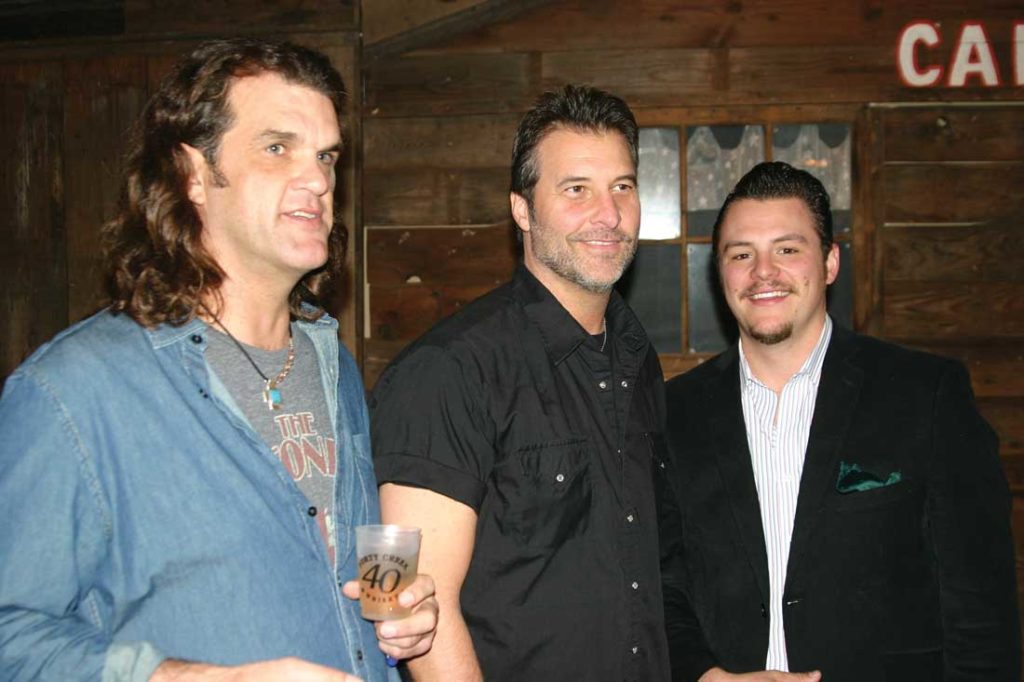 "I'm not led by a political party," he said, "and I'm not led by a person other than a king, and his name is Jesus, and he is the lord of my life. If I'm going to go down with the ship, I'm going to go down with Jesus. … I don't identify with anything else. "
Weathers said that although he prayed heavily about the decision, his first instinct was to say yes without reservation.
"They said, 'Would you like to play the Armed Forces ball?' And I said, 'Absolutely,' " Weathers recalled. "I would never turn down an opportunity like that. This has always been who I've been. They did tell me that this is an event the president will be attending. And I said, 'That's great, sure.' I'm not so politically geared. I don't stay tuned into all the mudslinging."
But for a lot of locals, opposing Trump goes beyond party politics and mudslinging. Bellomy rattled off a litany of reasons: Trump's support of Russia, his insulting Americans based on race, gender, and physical abilities, and his support for discontinuing services for society's most vulnerable. Bellomy feels that playing for Trump amounts to a celebration of these things.
"We've had presidents in place before that I opposed," Bellomy said. "I'm openly a Democrat. But none of these guys were Donald Trump. He represents all that is ugly and divisive in our national character … so as citizens, all of us have an obligation to be aware of this. [President Obama] said in his farewell speech, 'The highest job of authority in a democratic republic is that as a citizen.' This is a time of crisis for this country, and we all need to be doing our jobs.
"When I see people, even people I personally admire, like Josh Weathers and Nick Choate, I see them failing at that job," Bellomy continued. "I understand that the lack of unity from people who should know better plays into the hands of those who are taking power. I have a real problem with it. My only way to respond to that is to tell them upfront, 'If you do this, I can't support you anymore. I have to sleep at night.' "
Weathers, however, feels he answers only to a higher power. The focus of his life is to save orphaned children in India through Love Like You Mean It and to spread the word of God.
"Ultimately, there are people in positions in high places that have the power to change some things," Weathers told me. "I want to go and share with those people and be an influence in those people's lives.
"Brother," he continued, "I'm looking for partners on all ends of the spectrum. There will be people that don't understand, there will be people that are confused, and there will be people who are upset about it. If I stayed in the middle, and I always did what pleased people, and I took no risk, then I would gain no ground. I know who I am. I know what I stand for: those little girls that we're out to save. At the end of the day, they're not really concerned with whose pocket the dollar comes from if it saves their life."
Weathers said he doesn't believe that playing for Trump will hurt his charity and that he is simply doing the will of God. His critics feel it will, and some even seem to hope it will.
"If I thought that in my heart, I wouldn't be here," Weathers said, "because at the end of the day, my purpose in life is to save those little girls and boys."
*****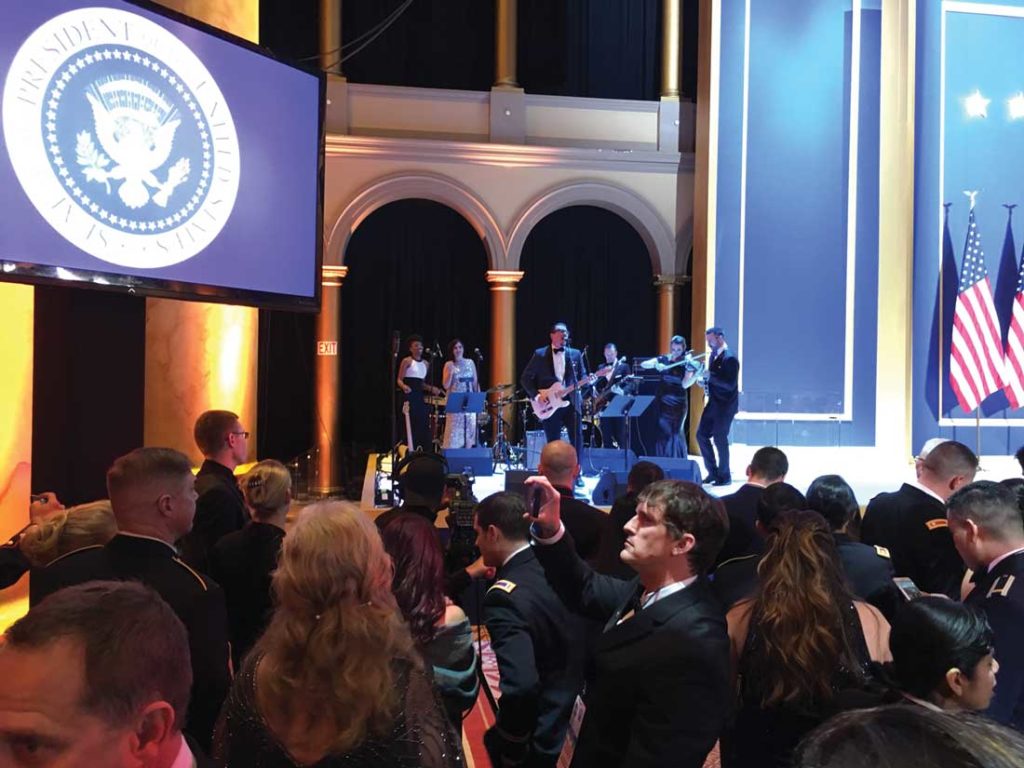 Aaron Knight is no fan of Donald Trump, yet the cofounder of Blackbox Concerts, a local talent buying agency that works with Lola's Saloon, Shipping & Receiving, and other venues, sees no problem booking Weathers in the future.
"Him playing music for the president wouldn't cause me to book him any more or less," Knight said. "It's music, not politics."
Weathers is performing Saturday at Shipping & Receiving as part of Eric Nadel's Focus on Teens, a nonprofit for homeless youth.
"We saw an increase in sales once this whole thing happened," Knight said, "so that's good for the teens in this case."
Ansley Dougherty, a singer-songwriter and the frontperson of hard rockers Panic Volcanic, expressed her dismay at Weathers' choice, however.
"So he's doing it to promote his charity which benefits girls in India," Dougherty said, "but he's going to promote it to an audience who doesn't care about women or foreigners? I don't really get it. I mean, I really hope that some of the attendees turn out to be generous, caring people, but, man, I just think that maybe he's barking up the wrong tree a little bit."
Those who know Weathers and spoke out against his decision to play the event universally acknowledged that his heart is in the right place, but they seemed frustrated about his apathy towards the president's actions and positions. Chris Bellomy summed up his viewpoint with a quote from the HBO show Treme: " 'No one is as good as he seems in his best moment or as bad as his worst.' I think this is true of Josh and Nick [Choate]. I think they are good guys. I think their convictions in wanting to help these girls is sincere. I think the road to hell is paved with good intentions. Sometimes a person has to take a broader view. And this is one of those times, times of moral crisis like this, where there are clearly bad actors assuming great power. Inevitably in history, there comes a time afterward where there is a roll call. Who stood up and said 'no' to this travesty first? Where were you when it was time to make a stand? When the roll call is read, and we ask where were you when we needed to stand as one against these criminals, they weren't there. They were playing the inauguration. That will live with them for the rest of their lives."
It seems unlikely that this rift will heal anytime soon. Weathers has a fan base that encompasses the entire political spectrum, but a large segment of his supporters in the Fort Worth music community falls squarely in the anti-Trump camp. For many fans of Weathers and for friends and fellow musicians, it's been tough.
"I think the worst part for all of us," Dougherty said, "is that we know Josh to be a really nice guy, and we really, really love the music that he plays and respect him as a musician. So, as an artist, bleeding heart and all, it's been kind of hard to watch all this go down."
The political situation in the United States has gotten uglier than it's been in decades, and there were people protesting into the night in D.C. on Friday. Over the phone, isolated from the chaos around him, Weathers seemed more concerned about Saturday's benefit for Focus on Teens. He seems set on the good he can do in the world with his music, and he seems unconcerned with his detractors, the protestors just out of earshot, or even the new president.
Josh Weathers
Sat w/Daphne Willis, The Hendersons as part of Focus on Teens at Shipping & Receiving, 201 S Calhoun St, FW. 817-887-9313.