OPENING
The Belko Experiment (R) This horror film by Greg McLean (Wolf Creek) is about 80 white-collar workers who are locked in their office tower and forced to murder one another. Starring John Gallagher Jr., Tony Goldwyn, Melonie Diaz, John C. McGinley, Michael Rooker, Sean Gunn, David Dastmalchian, Adriana Arjona, Abraham Benrubi, and Gregg Henry. (Opens Friday)
Donald Cried (NR) It's not about the president. Kris Avedisian co-stars in his own comedy about a man (Jesse Wakeman) who returns to his hometown for his grandmother's funeral and becomes caught up in his past. Also with Ted Arcidi, Patrick Languzzi, Shawn Contois, Donny Fite, and Kate Fitzgerald. (Opens Friday in Dallas)
Kiki (NR) Sara Jordenö's documentary is about a group of LGBT teens trying to create a safe space in New York. (Opens Friday in Dallas)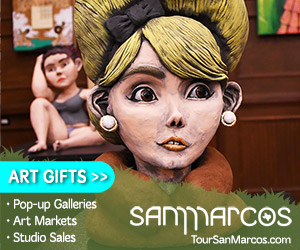 DALLAS EXCLUSIVES
Brimstone (R) Dakota Fanning stars in this Western as a young woman being stalked by her community's violent new preacher (Guy Pearce). Also with Kit Harington, Paul Anderson, Adrian Sparks, Emilia Jones, Ivy George, Carla Juri, and Carice van Houten.
Kedi (NR) The title is the Turkish word for "cat." Ceyda Torun's documentary interviews ordinary people in Istanbul about their relationship with the city's stray cats.
Land of Mine (R) Nominated for the Best Foreign Film Oscar, Martin Zandvliet's post-World War II drama stars Roland Møller as a Danish sergeant who oversees a group of German P.O.W.'s who are forced to work as minesweepers on a Danish beach. Also with Louis Hofmann, Joel Basman, Mikkel Boe Følsgaard, Oskar Bökelsmann, Mads Riisom, Laura Bro, and Zoe Zandvliet.
The Last Word (R) Shirley MacLaine stars in this dramedy as an elderly control freak who hires a young journalist (Amanda Seyfried) to write her obituary in advance. Also with Ann'Jewel Lee, Thomas Sadoski, Philip Baker Hall, Gedde Watanabe, Tom Everett Scott, Yvette Freeman, Steven Culp, Todd Louiso, and Anne Heche.