Step aside, National Margarita Day. There's an adult beverage holiday that doesn't need to be served on the rocks. That's right. I'm talking about IPA Day (#IPAday), celebrated this Thursday. It's a day when we as a country commemorate the India Pale Ale, a.k.a, the hopped-up beer style that satiated British soldiers centuries ago and changed beer palates across the globe.
The story of the IPA began in England, but its last chapter is yet to be penned. Visionary brewers across North America are redefining the role hops play in beermaking. With a special thanks to Craftbeer.com and other forums for spearheading this annual celebration, here's a very Fort Worth ode to the beer style that captured our collective beer consciousness.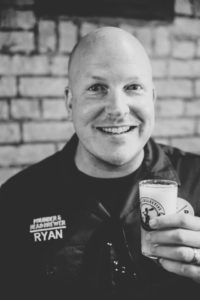 The Collective Brewing Project may be internet famous for its ramen beer, but head brewer Ryan Deyo is no stranger to the pale ale. Funny enough, he started out really hating the style, but the more he learned about IPAs the more he liked them. His first hopped-up favorite was Oskar Blues GUBNA. It was love at first gulp and smelled like "weed and apricots," he said.
Favorite IPA he doesn't brew: Founders All Day IPA because it has a "great hop flavor and aroma."
Favorite IPA he does brew: "Right now, it's our Brettshake IPA, which is brewed with coconut, sugar, lactose, Mosaic, lupulin, citra, and vanilla bean paste. It's fermented with a super fruit-forward Brettanomyces. Think: fruit, hops, vanilla, and a silky smooth mouth feel."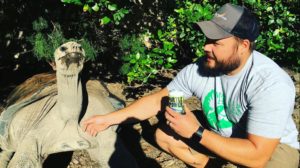 Cody Martin, Martin House Brewing Company head brewer, has a problem most of us would envy. He has had so many IPAs in his life that he couldn't remember where the journey started. But is was probably around 2008 when he was on a hop binge, he said.
Favorite IPA he doesn't brew: Any IPAs Austin-based Pinthouse Pizza makes. Their beers are really "good and hop-forward."

Favorite IPA he does brew: Friday IPA! "It combines all my favorite hops with a light, easy-drinking body. It is essentially what I think is the perfect IPA for me."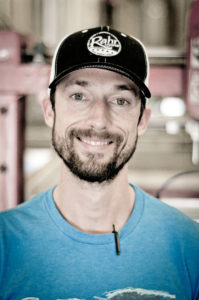 Nate Swan heads brewing operations at Rahr & Sons Brewing, which is to say, he oversees the production of an insane amount of craft beer each year. And he does it well. He vividly remembers his first IPA. (Cue dream sequence effects.)
"I vividly recall tasting a Stone Ruination IPA for the first time," he said. "It's an Imperial IPA, and, as the name suggests, its over the top hop character will 'ruin your palate.' New to craft beer, and especially IPAs, I had no idea what to expect. I poured it into a stemless wine glass (from which I love to drink my beers) and released a huge bouquet of hop aromas! I remember thinking about that first sip for a full minute or two before taking another and being stunned at how long the taste lingered and evolved. It was delicious, and my palate was definitely ruined!"

Favorite IPA he does not brew: Sierra Nevada's Celebration Ale, a "classic West Coast IPA that's full of citrus and pine flavors and aromas."
Favorite IPA he does brew: Dadgum IPA, Rahr & Sons' first American Style IPA. We worked "extremely hard to produce the IPA we all wanted to drink, with tropical fruit flavor and aroma, some citrus notes, and a piney bitterness. We a very proud of it!"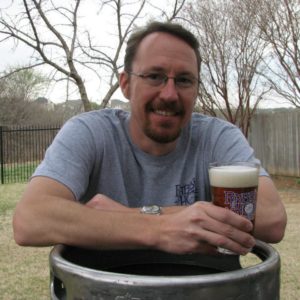 Rabbit Hole Brewing head brewer Matt Morriss hoisted his first IPA 20 years ago. There were many Cascade-driven IPAs at the time, he recalled, and the style has "really evolved and expanded a lot since then."
Favorite IPA he doesn't brew: Bells Brewing's Two Hearted Ale because it's "simple and cleanly made."

Favorite IPA he does brew: Off With Your Red Imperial Red IPA because it's "unapologetically hoppy, but has the malt foundation to stand up to it. It recently took a gold medal in its category in the US Open Beer competition, which certainly doesn't hurt."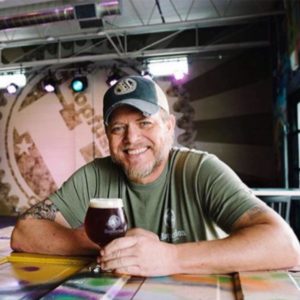 HopFusion Ale Works co-founder Macy Moore said he likes his IPAs "danky." Finding flavor profiles other than those offered by the West Coast IPA boom was refreshing, he said.
Favorite IPA he doesn't brew: Deviant Dale's IPAor Stone Brewing's 4.20.

Favorite IPA he does brew: "This question depends on the day and usually I'd say 'the next one,' but lately it's been the Go Easy IPA. It's not a real citrus IPA, so I like that. Plus, the low ABV means I can have one, or more, and still function."
Don't forget to follow On Tap in Fort Worth's Facebook page.
On Tap this Week:

IPA Day at Flying Saucer Fort Worth (August 3)

From Flying Saucer: Come celebrate the dankest of days at Flying Saucer Fort Worth! We'll tap rare IPAs throughout the day, and we're also offering a special "Choose your own" IPA flight so you and your friends can taste and compare different variations and nuances of the beloved style. We'll see you there! Here's the event page.