Some places feel like they've always been there. Since opening in 2011, Chimera Brewing Company has taken on that role as the Near Southside's veteran, homy brewpub — a place where you can bike or stroll over to grab a pint of ale and catch a sports game. The full-service restaurant has also garnered a reputation (and numerous awards) for its handcrafted pizzas.
I stopped by recently to chat with Chimera Brewing's new head brewer, Matthew Maroney. An avid homebrewer since 2010, Maroney said he and his family have been coming to Chimera since it opened. He got his first break into the brewing industry the old fashioned way. He asked for it.
"I just bugged the former head brewer enough," Maroney joked, referring to Chimera's lauded former brewer, Adam Gonzales. "He said, 'Hey, I'm brewing today. Come up.' The next day, he asked if I would be a cellarman."
That was July of last year. Maroney took over brewing operations late last year, shortly after Gonzales' departure. Patrons probably didn't notice a drastic change in Chimera's beer offerings at first, although Maroney is slowly tweaking some recipes and introducing less familiar styles like Mexican lagers and New England IPAs.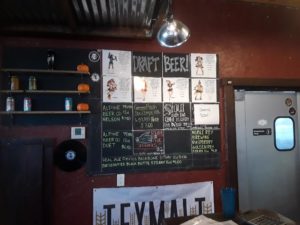 Maroney is studious. He recently went undercover, bartending and slinging beers at a local bar to see what brews and styles are popular with the masses.
"I was trying to get a grip on what people wanted," he said. "It's not my personal playground back there [in Chimera's brewhouse]. It's still a matter of making what you know is going to be good and what people are going to drink. If I make some crazy beer that I'm the only one interested in drinking then that's not a smart thing to do."
Maroney and his staff are still recovering from the recent Artsgoggle and North Texas Beer Week, he said. Both events were well-attended. In the months ahead, the brewer has a few changes in mind for Chimera's beer lineup.
"I'm keeping my eye on what people are interested in," he said. "I think we're going to get back to the basics with lagers and pilsners, nice clean, easy drinking and well executed beers."
Follow Chimera Brewing to keep up with the latest.
Instagram @Chimerabrew
Facebook @Chimera Brewing Company
Twitter @Chimerabrew
Don't forget to follow On Tap in Fort Worth's Facebook page.
On Tap this Week:
Art + Collective Featuring Colleen Holland. November 16.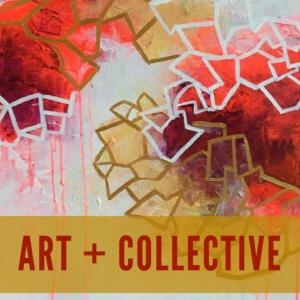 From Collective: Colleen Holland joins us in the taproom for a special Art+Collective event in partnership with Piranha Bear. Come hang out starting at 6 p.m. on Thursday, November 16 to meet Colleen and enjoy her fabulous art.