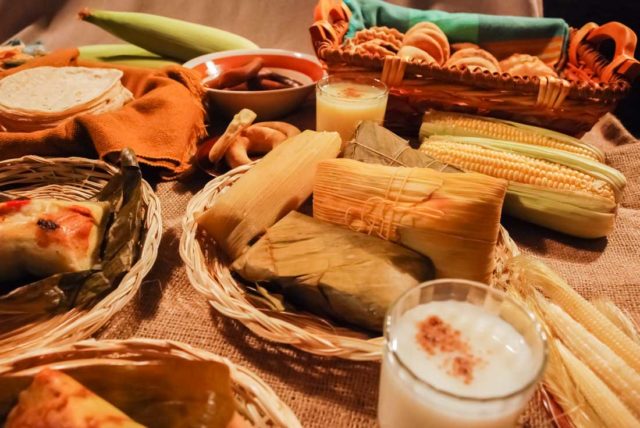 Benito's

$11.95 per dozen, 1450 W Magnolia Ave Av, FW. , 817-332-8633.

Esperanza's Restaurant and Bakery

$10.69 per dozen, 2122 N Main St, FW., 817-626-5770.

Hot Damn Tamales!

12 per half-dozen, 713 W Magnolia Ave Av, FW. , 817-523-1836.

Ibarra's Tortileria

$12.95 per dozen, 1109 NW 25th St, FW., 817-625-6391.

Mariposa's Latin Kitchen$

18-$25 per dozen, 5724 Locke Ave Av, FW. , 817-570-9555.

Marquez Bakery and Tortilla Factory

$8.99 per dozen, 1730 E Division St, Arlington. , 817-265-8858.

Ol' Gringo Tamale Company

$15.95 per dozen, 11200 White Settlement Rd, FW. , 682-404-0778.

Pulido's

$12 per dozen. 5051 US-377, FW., 817-732-7871.
One of the great perks for foodies who live in Texas is the bounty of cuisines — Tex-Mex, Mex-Mex, and Southwestern to name a few — that we generally (and a little too casually) group under the banner of "Mexican Food." As diverse as those who cook it and love it, our beloved regional gastronomy incorporates techniques and ingredients from indigenous populations, Spanish and other European influences, and the culinary traditions of Mesoamerica. Regardless of our individual heritages, we Texans are proud and proprietary of our favorite food. Just ask any Texan who's made the mistake of ordering chips and queso in Seattle or New York City — there's nothing in the world that comes close to the real thing.
Of course, it goes without saying that the ranchero–style Tex-Mex of North Texas, and that of Fort Worth in particular, is the best of the best. Based around the family kitchens that first opened their doors to customers more than 100 years ago, our traditional "Mexican" fare has been broadened and enhanced in recent years by an influx of new neighbors from Central America and Mexico proper. The result is a vibrant and compelling cuisine that crosses cultures, religions, and political divides. Indeed, it's one of the few things we all still agree on.
Our Tex-Mex is so compelling, in fact, that the food and its associated rituals have worked their ways into the traditions of even those families (such as my own) who aren't as yet able to claim Mexican or Latino heritage by blood. When I was growing up in Fort Worth in the 1980s, it was a given at our house that Christmas Eve meant Mexican food. Although we'd revert back to WASP-y ham and green beans on Christmas Day, the night before, we were eating tamales and enchiladas. No one in my family can't pinpoint when or how this tradition became a must, but we do know where it came from — the celebration of Las Posadas.
Las Posadas is a nine-day observance ending on Christmas Eve that symbolizes the nine-month pregnancy of Mary. Along with the pageantry of the Nativity, it is an opportunity for families to come together to celebrate. Tamales — inexpensive but labor-intensive — were the perfect food to feed a large gathering. A tamalada, or tamale party, became a fixture of Christmas Eve, with the corn dumplings steamed and ready to unwrap and eat when the family returned home from mass that night.
Presumably, someone in my own family (as well as many others) saw their neighbors enjoying the food and festivities of Las Posadas and figured it a pretty good idea. The rest is history.
Traditionally, tamales are made from masa (corn flour treated with an alkaline solution) spread on soaked cornhusks and wrapped around a sweet or savory filing. Some of North Texas' most popular recipes include spicy al pastor pork, chicken and tomatillo, squash and chiles, and raisins with nuts. They aren't especially difficult to make, but any hope of efficiently making large quantities requires an assembly line of willing workers to spread, stuff, and wrap the treats. Maybe your family is up for the challenge — but if this isn't your year, there are plenty of local vendors ready to take orders for tamales by the dozen. Prices and fillings vary widely.