So, how do you watch sports? This used to be a simple question, right? You either went to the game or you turned on the television (after checking the newspaper or the TV Guide to see if one of a handful of television stations had scheduled it).
Has the sports viewing landscape has grown more complicated in the last 30-40 years? Instead of a few broadcast stations, you now have a multiplicity of outlets, and, consequently, a lot more games. And no longer do you just adjust the rabbit ears on the household's only TV. You have a wide choice of devices on which to consume broadcasts.
You've still got the legacy broadcast networks, and they do still show some sports. They each own cable channels dedicated solely to sporting content, like ESPN and the Fox regional sports networks (RSNs). They've got joint ventures with other entities, like the SEC Network, the Longhorn Network, and the Big Ten Network. Other companies compete with them, too, as the likes of beIN Sports, the Tennis Channel, and AT&T-owned RSNs try to carve out market share.
And telecasts don't actually require a television channel. The likes of Amazon, Facebook, YouTube, MLB Advanced Media, and others allow one to stream video feeds of athletic contests. The networks themselves, in fact, operate "over-the-top" services to enable streaming of events whose rights they control, like FOX Sports GO or WatchESPN.
So do all these choices make it more complicated to watch sports? I don't think so, especially when you consider the entire process of game-watching.
If you just want to watch sport the way the casual fan did in the 1970s, you still can. Check the TV listings in the newspaper sports section that morning, watch a game or two on network affiliates on Saturdays and Sundays, and occasionally go to one of your local team's matches.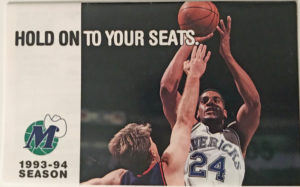 What if you wanted to plan ahead a bit, though? Even just knowing when your team played required effort. You either had to have clipped the schedule out of the newspaper when it came out at the beginning of the season or you had to acquire a physical copy, often in the form of a pocket schedule. You would have acquired one of those by traveling to a local merchant, assuming you had been able to find out which ones sponsored the team, or the team offices. And you had to hope it hadn't changed since the printing date. Game times, broadcast carrier changes, and rainouts could all invalidate a given date on an analog schedule.
Today, you simply pick up your phone on a whim and use a search engine (or a league or team app) to find the latest schedule in a minute.
And say you wanted to watch a game played in another city that didn't involve your local team? If it didn't happen to be the game of the week on TV, what would you do? How would you even know the game was being played? If you had purchased a season preview magazine at the beginning of the season and prevented your spouse from throwing it away, it might have schedules for all the teams. You could write a physical letter to the out-of-town team and include a self-addressed stamped envelope, or call the team long distance after first dialing directory assistance for the number. The newspaper might list games a day or two out. Once you decided you wanted to see the game, you had to drive or fly there, and you'd have had a lot fewer flight options before deregulation.
Isn't it much simpler to just watch it via an ESPN network or one of those NHL Center Ice or NFL Sunday Ticket packages that permit you to access out-of-market contests (and you get a whole season for a less than most plane trips)?
And what about the ancillary parts of watching a game? If a player intrigued you and you wanted to find out more about him, you might have had access to some limited information in a game program. If you wanted to see the rest of his career statistics, you might have needed to buy packs of bubblegum cards until you can across his entry, or travel to the library or bookstore and hope they had the latest edition of the Baseball Encyclopedia or the like. And in terms of asking your buddy what he thought about the game? Well, you could go to a payphone at halftime and hope he was home, though if the game wasn't on TV he wouldn't know what you were talking about until he read the story in the paper the next morning or saw 20 seconds of highlights on the evening news. Now you ping him on an easy-to-use social media or messaging app.
For most women's sports, and any minor league sports, you would have had to go to even greater lengths to find out the information you wanted or see a game played. Almost no television coverage existed, and all the rigmarole noted above for getting to games was extra challenging for non-mainstream sports.
Today, sources like StubHub let you attend even the sold-out games without the complications of resorting to black-market ticket scalpers, and the electronic means listed above let you find a way to watch them with minimal effort.
We often refer to the past as a simpler era. Maybe that's true in some respects, but not the sports viewing world. It's never been easier to watch what you want.