Musical renegade Red Shahan says he is in "new and unfamiliar territory." He and his girlfriend are starting a family and planting roots, raising their newborn girl while renovating a house on three acres just west of Fort Worth.
Professionally, he's the same ol' raw-edged singer-songwriter. His second solo album is available for purchase on Friday.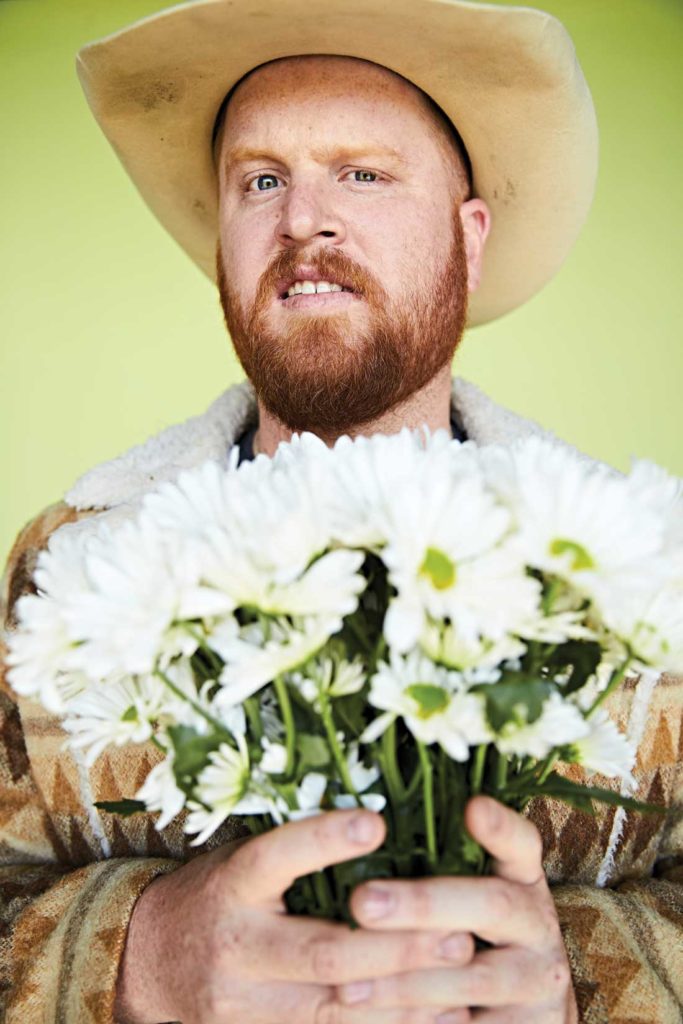 The Bluff Dale native performed for years in the Lubbock area with Red & The Vityls before relocating to Stephenville in 2013, joining Six Market Blvd., and eventually releasing his solo project. The Weekly's review of Men & Coyotes included the line, "Who the fuck is Red Shahan and why doesn't he have a truckload of Grammys?" ("New Local Music," Sept. 30, 2015.)
Music fans and industry insiders are noticing the rough-hewn redhead with the work ethic of a rancher and the voice of a prodigal angel. Since 2015, his grassroots success has landed him a contract with Paradigm Talent Agency of Beverly Hills (Black Eyed Peas, Coldplay, Dave Matthews Band).
He became the first artist signed to Randy Rogers' new Big Blind Management roster. He played his first official showcase at Nashville's coveted Americana Music Festival, although he failed to recognize the long-haired gentleman with the strange accent who complimented his set afterward. (It was Robert Plant of Led Zeppelin.) Nashville-based marketer and distributor Thirty Tigers (The Avett Brothers, Ryan Bingham, Jason Isbell, Lucinda Williams) is releasing his new album.
The impact of all this big-league management guidance is noticeable. Shahan waited a year before releasing Culberson County after it was finished.
"I wanted to personally release it myself, like I did with Men & Coyotes," Shahan said. "Some very important people in my life and career suggested it would be a good idea to wait."
Holding the album until he was ready to tour behind it allowed Shahan to re-model his house. He and his father are doing the work themselves.
"We're probably 75 percent finished," Shahan said. "We've done everything, all the way from electrical to concrete to drywall to trim."
Ever the artist, he takes breaks whenever a melody or lyric strikes him.
"I will actually stop and pull my phone out and record a little ditty," he said.
Don't expect his next album to be called Cutting Drywall or whatever. Shahan delves into desperation. His latest batch of musical vignettes includes explorations of backwoods meth country ("Enemy"), home foreclosure ("How They Lie"), a drug dealer fearing cartel justice ("Six Feet"), and being broke and stranded alongside a back road in mountain lion country ("Water Bill").
The songs are a combination of country-rock barnburners and emotive ballads highlighted by Shahan's grainy tenor voice. In the standout title track, Shahan reintroduces the wily critter mentioned in his first album. "Culberson County" is a place where "you can hear those coyotes cry."
I asked Shahan about his infatuation with coyotes. He called them his "spirit animal," untamed creatures adapting to urban encroachment.
"My time in Lubbock could be closely related to a coyote," he said. "I was kind of a wild animal in the biggest city I had ever been in. The resilient nature of them wanting to survive is the way I perceived myself as a songwriter."
Shahan grew up in Henrietta, and his family still owns land near Graham. I pointed out the seeming contradiction in growing up on ranches while embracing the coyote. Typically, ranchers trap or shoot the canines to keep them from killing yearlings and eating quail eggs. Drive around Texas, and you sometimes see their gray-skinned hides draped over barbed wire fences.
The same realistic, down-to-earth worldview that Shahan applies to coyotes infuses his songs. He is, after all, a tough guy who once bulldogged on the rodeo circuit – jumping off the backs of fast-moving horses onto bulls and wrestling them to the ground by their horns. He doesn't mess around. Sometimes even spirit animals need their asses kicked.
"You have to do what you have to do to protect your investments and your livelihood," he said. "There's no difference between coyotes and humans. A human can mess with my livelihood or my family, and the same thing will happen."
His focus on family and a more professionally managed career means he'll be playing fewer but better gigs: "I don't want us to burn up the highways and miss out on a lot of things that are healthy and important like family, time to reflect, and being at home to fix a leaky pipe."
Shahan's local album release show is April 14 at Magnolia Motor Lounge.