Red Shahan's
Men & Coyotes
(Magnolia Records)
At first glance, "Men & Coyotes" seems like a silly name for a song, much less an album. And then the track begins playing, and I'll never doubt Red Shahan again. The opening number works its way through my headphone wires, washes over my eardrums, and within 10 seconds I'm enthralled. "Howling at the moon while the innocent sleep," Shahan sings in a mournful voice to the accompaniment of a slowly finger-picked guitar and the quiet tapping of a tambourine. This is the best Red Dirt song I've heard in a long while. The song's protagonist is a roustabout rebel wearily eying a world where coyotes and cowboys are run out of town for doing what comes naturally to both.
"At the end of the day, nobody cares for coyotes / They're going to burn us out, burn us out of town."
Shahan makes it clear he's a little of both –– rogue and critter –– over the course of a dozen songs and on the album cover, which depicts a big bushy-bearded lug wearing a cowboy hat and staring deadpan into the camera. The lyrical terrain is hardscrabble, with stilted lovers, wistful insomniacs, and tormented loners winding their way through murder, mayhem, and various earthly miseries. The forlorn country sound of that opening track continues with "Boom Town," in which a single working mom isn't above dancing on a pole to put gifts under the Christmas tree for her kids. This track brought tears to my eyes. A tear literally dropped off my cheek and onto my shirt. Now I'm staring at the dark spot on my shirt and thinking, "Who the fuck is Red Shahan, and why doesn't he have a truckload of Grammys?"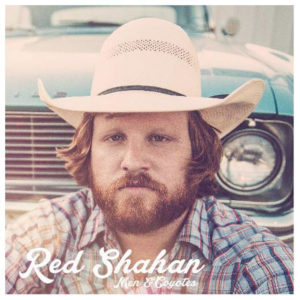 Turns out he's from Bluff Dale, south of Fort Worth, and played with Red & The Vityls in West Texas for a few years. Now he's living in Stephenville, jams with Six Market Blvd., and has just released this ear-friendly solo album.
The powerful one-two country punch that opens the album soon gives way to an eclectic foray into blues, soul, and retro rock 'n' roll. Shahan's drawl keeps things partly rooted in the Texas Music genre, sometimes just barely. Even though I vowed two paragraphs ago to never doubt Shahan, I disagree with his decision to stray from the Red Dirt musical style of the opening tunes. The album's midsection emphasizes electric guitars, drums, and a classic rock vibe that surely sounds great live but doesn't further propel this album's early momentum. Still, all of the songs are well written and performed. Shahan's strong, raspy vocals are fantastic. You can really hear this guy's heart beating and bleeding through the speakers. Most music fans these days don't know Mickey Newbury, but Shahan's voice reminds me of that late, great Nashville singer.
"Long Way to Fall," with its dobro and fiddle edging out electric guitars, briefly recaptures that early feel. The bluesy "Black and Blue" offers a bone-chilling vocal performance. It's not until the last two songs –– "Drag You Down" and "Move Over" –– that Shahan recaptures the stark, opening magic. The middle part is an enjoyable ride on a derivative roadway. But the beginning and ending are trips to paradise, delivering the biggest wallop when Shahan is at his quietest, loneliest, and most poetic. — Jeff Prince
Mean Motor Scooter
One of the toughest decisions musicians have to make is what to name their band. Let's face it: A band's name is an important first impression. Upon hearing "Mean Motor Scooter," you might imagine the goodie-goodie cursing of a church camp advisor rather than a hard rocking garage-punk Fort Worth trio and avoid the band altogether.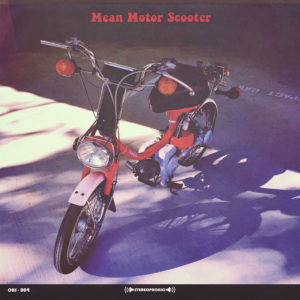 That would be a mistake. Clocking in at right under 15 minutes, the self-titled debut EP from singer/guitarist Sammy Kidd, bassist Joe Tacke, and drummer Jeff Friedman leaves no doubt that they aren't interested in anything having to do with churches or camps. With all the swagger of an Eagles of Death Metal full-length crammed into six songs, Mean Motor Scooter mashes the accelerator from the get-go and never lets up.
The album's stand-out track, "Gimme What I Want," has a sing-along melody that should have made it the song of the summer. In his raspy voice, Kidd demands the listener to give him both what he wants and what he needs in a way that feels both flirtatious and threatening. On album closer "Put Me Down like a Dog," the triumvirate unleashes a surf-rock anthem for the disenfranchised. "All the lives that I didn't touch / All the bands I didn't listen to much," Kidd sings. "They can't save me now."
Sure, a band's name isn't everything, and sometimes it doesn't even scratch the surface of a band's sound. Mean Motor Scooter's debut EP is proof of that in spades. — Jasun Lee
continued on next page…