Top 10 lists first gained notoriety under Moses. More recently, writers like myself have focused on the Thou Shalt side of advice. Spring is a time to lower expectations on those New Year's resolutions while raising hopes for what local brewpubs and breweries have conjured up for us. This spring won't disappoint.
Girls Pint Out. April 14.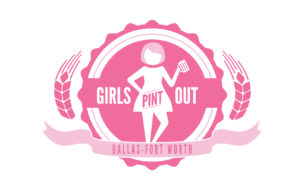 Ladies only. The national craft beer organization for women, Girls Pint Out, has its launch party next Saturday at Taps and Caps Fort Worth. Benefits from the afternoon mixer (1-4pm) will go toward Project 2713, a nonprofit that supports adoptions that may not qualify for government aid. "By helping to alleviate the financial burden of adoption," the charity says, "we can enable orphaned children to remain with loving family members."
Beer, Cheese, and Violin at Rabbit Hole Brewing. April 20.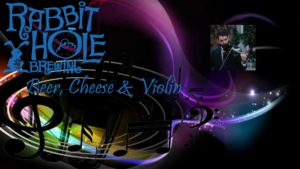 Let's face it, when we're sipping a great pint of craft beer, there are only two things on our minds: cheese and violin music. That triumvirate of life's pleasures will be available at Rabbit Hole Brewing as a ticketed event that features violinist Zuriel Merek, beer samples, and selected cheeses. Event page here.
The Collective Brewing Project. April 20.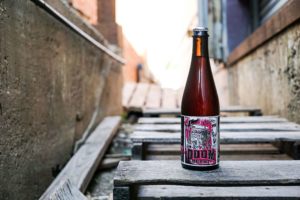 The Near Southside sour beer mavins are releasing the first of three beers as part of its new Wood series. That brew, Doom Berry, will soon be "unleashed upon the world," according to Collective's taproom manager Dave Riddile. An equal blend of Wood Folk and Raspberry PGS was refermented on a helluva lot of Montmorency Cherries to produce a tart- and cherry-forward sour with a perfect acidity level. The ale will be "unleashed" at 6pm. Bottles are $15 a piece. Crowler and Bottle Club members have early access Wednesday, April 18.

Acton Nature Run at Revolver Brewing. April 21.
Run off those excess craft beer calories at this family-friendly event. The 10th annual Acton Nature Run benefits the Acton Nature Center, a 73-acre park with native Texas plants, wildflowers, and protected animals. Event page here.
4-20 Weekend Tour and Tasting at Rahr & Sons. April 21.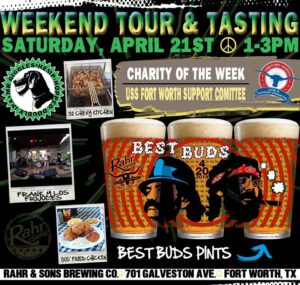 420 Day is one of those magical holidays that lives beyond its namesake date. Keep the party going with grub from Gus' Fried Chicken and 52 Chevy Kitchen catering, special release beers, and cover band troubadours Frank Y Los Frijoles. Event page here.
Fly Me To The Moon at HopFusion AleWorks. April 27.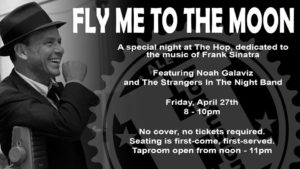 Old Blue Eyes will make a rare appearance (in spirit) at this tribute to the music of Frank Sinatra featuring crooner Noah Galaviz and his band.

"The lights will be down, and the brewery will be set," the brewery promises. "Everyone working the taproom will even be dressed to impress. You don't want to miss this night!"
Event page here.
Saving Hope Dog Adoption at Chimera Brewing. April 28.
Many a hopeful pooch will be begging for your attention at this adoption event (1-5pm). Adoption fees vary, but there will be plenty of deserving dogs to choose from. The Saving Hope Foundation is a nonprofit dedicated to ending animal euthanasia, preventing abuse, offering discounts on vaccines, and facilitating adoptions.
Happy Goat Yoga at Martin House Brewing Company. April 28.
"Happy" and "goat" aren't two words commonly associated with Martin House Brewing Company but neither are "boring" and "event." All proceeds from this event benefit Here's Your Reminder Project, a charity committed to combating depression and broken relationships.

The first hour of Happy Goat Yoga features a yoga class followed by "play time." With goats running around and beer included, this event sounds well worth the ticket price. Friendly reminder: bring a mat, water bottle, and towel. The class will be outdoors so dress appropriately. Event page here.
Sand and Air Plants at Panther Island Brewing. May 17.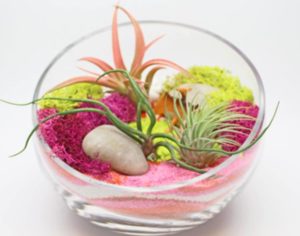 From Panther Island: Let's play in the sand and make our own fabulous designs with air plants! We'll have lots of fun colors and decor that you can build your own dirt-free garden with. So what are you waiting for? Join us for amazing beer and air plant gardening! Use promo code JENNZPLANTS for 35 percent off your tickets today! Event page here.
Turning Point Beer. Various times.
Bedford is home to one of the newest and juiciest breweries around. Turning Point Beer makes superlative beers, largely in the New England IPA style. Starting this week, you can visit the brewery and take a growler, or two, to go Tuesday through Thursday 4-9pm, Friday 4-10pm, Saturday 12-10pm, and Sunday 12-6pm.
Don't forget to follow On Tap in Fort Worth's Facebook page.