When The Bearded Lady opened its doors five years ago, Martin House Brewing Company beers were just reaching consumers, Salty Lady was only a twinkle in Cody Martin's eye, and West Magnolia Avenue was a far cry from the coffee/cocktail/beer/dining mecca that it is today.
Over the past half decade, the restaurant and pub has grown into a Near Southside institution with 30 employees and a burger that's been featured on the cover of Texas Magazine. The original vision behind Bearded Lady remains unchanged to this day — raise the bar on pub grub, treat everyone who enters with dignity and respect, and seek out the best damn craft beer available.
Bearded Lady co-founder and owner Shannon Osbakken leads a busy life running the gastropub, overseeing beer purchases, and managing her other business, Fade to Black Tattoo Company. She credits the Near Southside district, Fort Worth, and supportive breweries for Bearded Lady's success. One of her earliest beer contacts was Martin House.
"We met and clicked instantly," Osbakken said. "I went to their brewery and knocked on the doors trying to get in. There weren't a lot of local breweries around at the time. The first beer we served [in our restaurant] was [Martin House's] Daybreak. It's been a tight relationship since day one."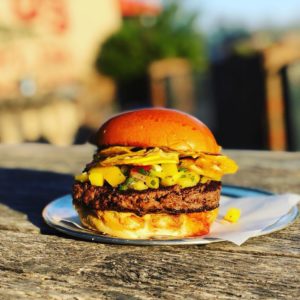 One of the most popular beers brewed in North Texas is Martin House's Salty Lady. The beer was made as a collaboration with Bearded Lady four years ago. As a nod to those far flung days before Fort Worth was awash in craft suds, Martin House will be pouring six new Salty Lady variants this Saturday to celebrate Bearded Lady's 5-year anniversary: rose petal cherry, lavender lemon, blackcurrant chamomile, jalapeño, orange basil, and almond and fig.
The local craft beer scene is "thriving," Osbakken said, and there's plenty of room in the market for small brewpubs. She looks forward to Fort Worth one day having the variety of breweries and brewpubs that Portland (68) and Denver (58) currently boast. Local breweries make up a large portion of Bearded Lady's beer offerings, with HopFusion Ale Works' Feisty Blonde and The Collective Brewing Project's Cup O' Beer being notable favorites.
"I feel like we just came at the right time to the right place with the right people," Osbakken said.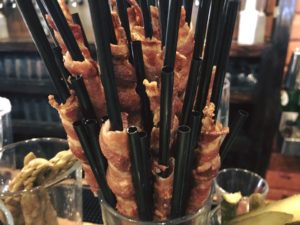 "We've had such great retention with the staff here," she said. "We're a tight-knit family. The beer world is competitive. There are so many places opening with 100 taps. I keep 30. If I could do it again, I'd go even smaller. You want to be moving the beer. You don't want an IPA that's been sitting for a month. The less taps, the faster you go through the beer."
Osbakken ended our chat with a tease. The Bearded Lady, she said, is "expanding." She isn't ready to describe what the "big plans" are yet, but given her track record in the industry, we can expect something big. And amazing.  
Don't forget to follow On Tap in Fort Worth's Facebook page.
On Tap this Week:
Bearded Lady 5 Year Anniversary
This Saturday, from 5-10pm, try six new Salty Lady releases from Martin House while enjoying performances by Phantomelo, Lindby, and Darth Vato. There will be an outdoor stage and expanded outdoor seating. Visit the event page here.   
Wild Acre Brewing Company 2 Year Anniversary Party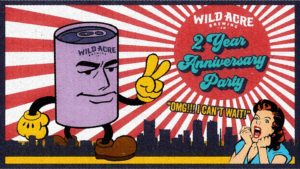 From Wild Acre: It's been two years! How time flies when you are brewing killer beer. We are pulling Billy's Birthday Doppelbock, Gingerbread Strong Ale "Snap'd," Barrel-Aged "Snap'd," and our World Beer Cup gold-winning "Thunder Hug." General admission will start at 2pm! Food is provided by The Love Shack, Gus's World Famous Fried Chicken Fort Worth Texas, and Alchemy Pops. Event page here.