Like pretty much everyone else who watched the news on Channel 5 that evening back in June of 1996, I was dumbstruck at the sight of Darlie Routier spraying Silly String on the grave of her two murdered little boys. Just 5 and 6, they had been savagely killed with a knife a few days earlier and buried together in a single casket, Damon's hand entwined with that of his older brother, Devon. The spraying of the Silly String was shocking enough, but the 26-year-old homemaker from Rowlett in Dallas County was also beaming and chewing gum – hardly the image of a grieving mother. Channel 5's camera captured every smirk and every smack.
What parent could ever do such a thing? I wondered. Others felt the same way, including the seven-woman, five-man jury in Kerrville that found Darlie guilty of murder and sent her to death row just months after the celebration of what would have been Devon's 7th birthday. 
Rowlett police claimed that Darlie gave differing accounts of what had happened in the early morning hours of June 6. In one story, she claimed that she had been awakened by an unknown intruder who attacked her and her children as they lay sleeping downstairs in front of the television, she on a sofa, the boys on the floor with pillows and blankets. In another, she said she woke when Damon poked her on the shoulder. Whether it was the intruder or Damon who caused her to awaken, Darlie has always claimed that there was a man in the house that night.
Darlie's then-husband, Darin Routier, and their baby, Drake, who was almost 8 months old, were asleep upstairs and were unharmed. Darin said he was roused by the sound of breaking glass, followed by his wife screaming, "Devon! Devon! Devon!" When he ran downstairs and saw the glass top of the coffee table had fallen or been pushed off its base, his first thought was that the boy had been injured by it.
Darlie's call to 911 came in at 2:30 a.m. In the recording of that call, Darin can be heard shouting as he was trying unsuccessfully to resuscitate Devon. The boy had been stabbed with such force that the knife nicked the concrete slab beneath the carpet. Blood soaked the light-colored fabric, and there was a trail of blood through the kitchen, where there were shards from a broken wine glass. Darlie's white Victoria's Secret nightshirt was saturated in blood. She said she didn't realize that the blood was hers and that her throat had been slashed until she caught a glimpse of herself in a mirror while on the phone with 911.
When Darlie was arrested on June 18, four days after wielding the Silly String at Rest Haven Memorial Park, Rowlett police announced that she had staged the whole thing, including her own injuries. Prosecutors in the Dallas County district attorney's office began preparing to take Darlie to trial.
The Silly String episode had nothing to do with whether Darlie killed her children, and she and her family claim that she was heavily medicated at the time. Only after Darlie had been convicted and locked in a cell at the Mountain View unit in Gatesville did an uneasiness begin to settle over some in the public sector. Disturbing details about the case had begun to emerge.
Channel 5 had filmed a tearful graveside memorial service just prior to the birthday celebration yet didn't include any of that footage in its news report, and lead defense attorney Doug Mulder did not use it at trial. Darlie's family members had emptied their accounts to hire the high-profile lawyer, but Mulder would be widely criticized as having phoned in his defense of the young mother. He didn't put on the stand two experts on bloodstain patterns who had formed an opinion different from the state's, and he had gone to Hawaii on vacation prior to the trial, even though his defense team had been given precious little time to prepare.
The state's timeline of events came under increased scrutiny. Damon's wounds were so severe that he had only minutes to live after they were inflicted, but he was still alive when paramedics arrived. Darlie was on the phone with a 911 dispatcher for almost six minutes. Considering all this, did she really have time to run 75 yards down the alley to deposit a bloody sock, cut a window screen in the garage, slice her own throat, smash a wine glass, and do several of the other things that were necessary to stage the crime scene?
With Damon possibly able to identify his mother as his attacker, why would Darlie scream for her husband and dial 911 while the boy was still alive? Why would she plead for help to be sent quickly? "They're taking forever," she laments at one point in the call.
Could improper coaching by prosecutors explain the discrepancy between the notes taken by nurses during Darlie's two-day stay at Baylor University Medical Center in Dallas and their damning testimony at her trial? If she was crying and distraught, as the notes reflected, why did the nurses testify that she had a flat affect and showed little emotion?
How could prosecutors claim Darlie was obsessed with her looks – going so far as to avoid damaging her breast implants with the knife – when she risked death or defacement by cutting her own throat at the kitchen sink?
If Darlie killed her children because they threatened her lifestyle, why would she murder two of them but not all three? Why would she spare the baby, who required the most of her time and attention?
Why would she kill Devon and Damon for insurance money when the policies weren't even enough to cover their burial expenses?
Over time, public awareness and anger grew over the sexist character judgments that had been brought into the courtroom and the state's counterintuitive theory of what happened and why. More questions arose about the ethics of some involved in Darlie's conviction, including now-deceased state District Judge Mark Tolle.
Tolle wanted to preside over the trial, but, with jury selection expected to take several weeks and the trial estimated to last four to five weeks, the case could not be concluded before his retirement on Dec. 31. The only way he could retain control despite his retirement was to change the venue and start the trial in early 1997. Tolle moved it to Kerrville in conservative Kerr County, which had a much smaller, less diverse jury pool than Dallas County and was known for its death penalty convictions. It is located in the Hill Country and just happened to be where Tolle liked to hunt and where, Mulder told me, he was angling for a gig as a visiting judge. Tolle's choice of Kerrville was made more suspicious by the fact that, even though courthouses in larger Texas cities were available to handle the high-profile trial, he chose one that was under renovation, had no heat, and was ill-equipped to handle the media contingent.
When court reporter Sandra Halsey's transcript of the trial was found to contain a jaw-dropping 33,000 errors, 40 to 50 percent of which were deemed substantial, why did then-state District Judge Robert Francis order that it be cobbled together by other court reporters who had not been present at the trial? And why did the Texas Court of Criminal Appeals accept it, much to the astonishment of many in the justice system who had thought that the transcript fiasco would surely result in a new trial for Darlie?
At the time the crime known as 6-6-6 occurred, I, like Darlie, was a homemaker and mother, having given up my reporting job at The Dallas Morning News a couple of years earlier. My own sons were similar in age to Darlie's and even shared the same birthday months – the first born in June, the second in February.
Darlie's life stopped, but mine went on. For me, the ensuing years brought a move to Granbury, the challenge of raising my sons after their father died of cancer, and returning to journalism, though at a small community newspaper instead of a big-city publication. I went years not thinking a single thought about Darlie Routier.
But then one day I did.
*****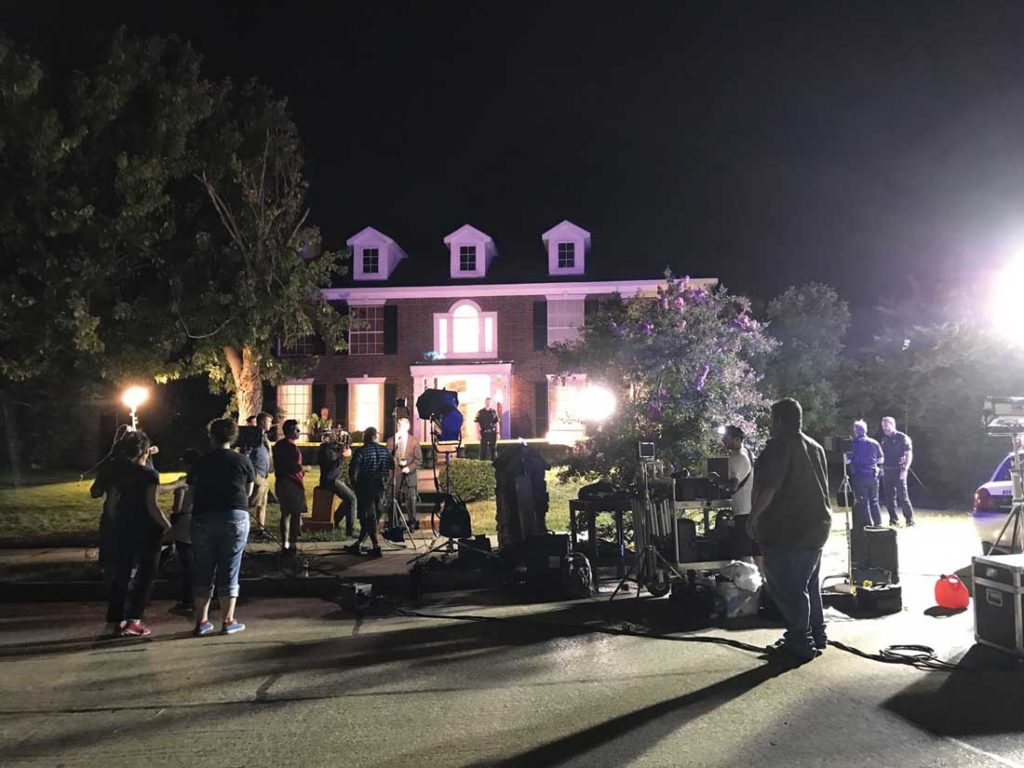 Darlie's case has all the elements of a made-for-TV movie: a buxom Dallas blonde; a big, beautiful house; brutally murdered children; money problems; and a husband viewed by many as a character worthy of suspicion. Darin claimed several years after his wife's conviction that at the time of the crime he had been seeking help to stage a home burglary to collect insurance money. Darlie's story has everything except an ending.
The state has not yet set an execution date for the woman once dubbed "Dallas' Susan Smith" – a reference to the South Carolina mother who had been convicted just 11 months before the murders of the Routier children of drowning her two young sons. Smith deliberately let her car roll into John D. Long Lake, the children strapped inside in their car seats, and then made up a story about a carjacking. Changes in the law pertaining to DNA testing led the courts to grant additional examination of items from the Routier crime scene, but the testing has been going on for a decade and still isn't finished. Cases that have not yet gone to trial are given priority at backed-up labs. Darlie's appeal has not yet moved up the ladder to the federal level.
But while no movie has been made about her case, plenty of television shows have aired segments about her over the years – programs such as 20/20, 48 Hours, and, in July 2015, CNN's Death Row Stories. The episode on Darlie was Death Row Stories' season premiere that year, and an on-camera interview was conducted with me thanks to TCU Press' publication just a few months earlier of my book Dateline: Purgatory – Examining the Case that Sentenced Darlie Routier to Death. The show aired several times, but the exposure didn't put my book on any bestseller list, and there has been no public uprising to demand a new trial for Texas' most famous (or infamous) female death row inmate.
ABC, though, may accomplish what the other shows and my book did not. The network's new docu-series, The Last Defense, will be the lengthiest, most comprehensive examination ever done on Darlie's case. The first episode will air at 9 p.m. on Tuesday, June 12.
Academy-award winning actress Viola Davis and Julius Tennon of Los Angeles-based JuVee Productions teamed up on the project with XCON Productions and Lincoln Square Productions. The docu-series consists of seven one-hour episodes that will air at the same time every Tuesday for seven weeks. 
The first four episodes will focus on Darlie; the other three on Julius Jones, who was a 21-year-old black college student when he was sentenced to death in 2001 for the carjacking murder of a white father of two in Edmond, Oklahoma. The original plan had been to devote three episodes to Darlie, but the crew ended up with so much material that network executives green-lighted a fourth hour. 
"In the beginning, when we first started the series, we predicted that three hours would be enough," said Jeremiah Crowell of XCON Productions. "But when we got into this material and saw all the intricate story points, we realized that we had more material than could be contained in three hours. Everyone agreed we needed another hour in order to tell the story properly. The question that underlies her story is kind of jaw-dropping. The question is, did this woman do the worst thing that you can imagine to her own children, or has she suffered through the most tragic of events, having her sons murdered and then being convicted of that crime herself and being an innocent person on death row for more than 20 years?"
Stephen Cooper, who has represented Darlie since shortly after her conviction, feels he has known the truth about her since the time he first met her back in 1997.
"I was just dumbstruck that she was not how she was portrayed in the media at all," he said. "She was logical. Clear-headed. She had linear, progressive thoughts. She was on point."
There was something else Cooper noticed as well.
"That big red scar was still very pronounced on her neck," he said.
Although The Last Defense will detail the state's case against Darlie like other shows have done, Cooper believes that ABC adding more air time can only be good for Darlie, especially since some associated with the case on the state's side declined to participate. Former prosecutors Greg Davis and Toby Shook did agree to on-camera interviews, however, and Crowell said that others with the state provided statements.
Among others interviewed were several members of Darlie's trial defense team – Mulder, Kerrville lawyer Richard Mosty, and investigator and former FBI Special Agent Lloyd Harrell. The interview was Mulder's last. The 79-year-old, who had been the deadliest prosecutor for Dallas County District Attorney Henry Wade and had coined the phrase from which the documentary The Thin Blue Line took its name, died on Jan. 14 of this year, several days after suffering a massive stroke.
With more than 20 years having passed since Darlie's conviction, some of the people most intimately involved in what happened to Darlie are going to start dying off.
*****
Darlie's mother, Darlie Kee – often referred to as "Mama Darlie" – has always been disappointed that the Innocence Project never came to her daughter's rescue. No interest was shown in the case by either the original New York City-based organization founded at the Benjamin Cardozo School of Law in 1992 by Peter Neufeld and Barry Scheck or by Innocence Texas, formerly the Innocence Project of Texas. Innocence organizations have limited funds and rarely take on cases in which the person convicted already has legal representation. In Darlie's case, there is a team. In addition to Cooper, she is represented by Richard Smith and Richard Burr.
With the Texas organization, there is more to the story as it pertains to Darlie. Executive Director Mike Ware told me that he believes Darlie is guilty. So, too, does board member and treasurer Russell Wilson. Both men, at different times, headed up Dallas County District Attorney Craig Watkins' groundbreaking Conviction Integrity Unit, which many Darlie supporters had hoped would undo what a previous regime had done to her. Watkins lost his bid for re-election to a third term in 2014. With all three men – Ware, Wilson, and Watkins – I never felt that I received a clear answer as to why they are so convinced that Darlie is guilty.
In a way, though, Mama Darlie has gotten her wish where the New York organization is concerned. Vanessa Potkin, director of post-conviction litigation at the Innocence Project, and Cardozo graduate Aida Leisenring, who worked with Potkin while a law student, approached XCON and Lincoln Square Productions about developing a project that re-examined death row cases. The impetus for the idea was a study published in the Proceedings of the National Academy of Sciences which estimated that 4 percent of the people on death row are innocent of the crimes for which they were convicted. All of the production partners had a hand in creating the final product, which differed somewhat from the women's original concept. Among the docu-series' executive producers, Potkin and Leisenring worked with the other executive producers, as well as researchers, paralegals, and law students, to examine about 3,000 death penalty cases with the goal of choosing just two.
"Darlie's case," XCON's Crowell said, "just rose to the surface."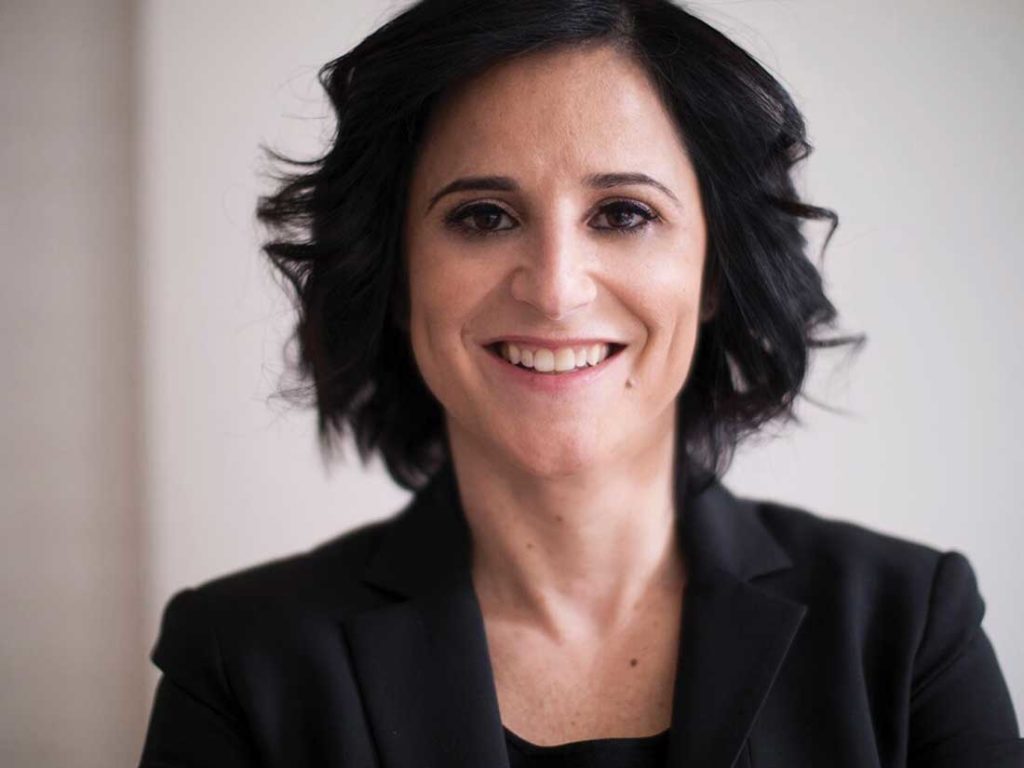 Potkin said that the case contains several elements that are now known to be among the leading causes of wrongful convictions, including a rush to judgment, tunnel vision, and character assassination.
"Once you delve into the facts of the crime, the investigation, the trial evidence, it becomes clear that there is a completely different narrative – one of innocence and a story that needs to be told," Potkin said.
There is a common belief that law enforcement often deliberately prosecutes people it knows are innocent, Potkin said, but that's not true.
"That's not how most wrongful convictions occur," she said. "I'm sure Toby Shook believes that Darlie did it, but his belief that she did it doesn't equate to her actual guilt. I think he's earnest. I think that that's what they believe, and probably nothing will ever change their mind. This is a horrible crime, and they became convinced that Darlie did it. They invested a lot of time and resources and emotion in obtaining her conviction, and that's very hard to undo."
During production, Leisenring traveled with Crowell and others on the project to the Minnesota Bureau of Criminal Apprehension. There, bloodstain pattern analysts Terry Laber and Bart Epstein –the experts who were ready to testify on Darlie's behalf but were never given the chance – conducted on-camera experiments. They used their own blood to re-enact the scenario presented at trial by Tom Bevel, the state's bloodstain pattern expert. Bevel testified that blood stains on the back of Darlie's Victoria's Secret nightshirt were from her raising the knife as she repeatedly stabbed her children and that blood marks on the kitchen floor were from a vacuum cleaner that Darlie had knocked over in her staging of the crime scene.
Darlie's trial defense and appellate teams believe that blood from the dead boys ended up on the nightshirt because of transfer that occurred through sloppy handling of evidence by Rowlett police officers. Neither team felt that Bevel's testimony about the vacuum cleaner made much sense. 
Cooper also flew to Minnesota for the filming with Laber and Epstein. He said the experiments were staged in two large bays at the back end of the crime lab with a technical crew of about 15. Watching the re-enactments left a far more powerful impression, he said, than when he talked with the pair about their findings about 10 years ago.
"We flew them down, and the defense team sat around in Richard Smith's office with notes and summaries and all this, but if you don't have a frame of reference, you can only do so much," Cooper said.
He added that the vacuum cleaner tests done by Laber and Epstein, as well as the pair's blood-spatter experiments, yielded results that were very different from Bevel's.
"And just on and on," Cooper said, "and it's like, 'Oh, my God. These guys were ready to come down and testify on Darlie's behalf 20 years ago.' "
Leisenring said that Laber conducted one of the only validated studies on blood spatter analysis and that the error rates among so-called experts "were shocking." She said she believes that, had Darlie died that night, Darin would have ended up on death row.
"When you actually break down the elements and look at the objective, reliable forensic evidence in this case, you cannot make a determination beyond a reasonable doubt that Darlie committed this," Leisenring said. "I can't tell you, 'Oh, I know she did this,' or 'I know she didn't do this.' I'm just saying what the evidence, when it's properly challenged and reviewed and exhausted, can actually tell you in terms of the burden of the law."
Christine Connor of XCON Productions said that jury verdicts in the United States are "practically sacrosanct" and "extraordinarily difficult to overturn." She noted that, although the crew had access to the full trial transcript, none of those involved in the docu-series was actually in the courtroom when Darlie was found guilty.
"There are only a couple of people who know, or one person who knows, for sure what happened in that house that night," Connor said. "I would say that, the jury verdict notwithstanding, I personally don't know if [the perpetrator] is the person who's sitting on death row for the crime."
Potkin said that spending 18 years working to exonerate wrongfully convicted people has taught her that those in law enforcement "get it wrong at alarmingly high rates."
In Darlie's case, she said, "we are at real risk of executing an innocent woman. Once you examine the case, there's just nothing here. There's nothing to link her, nothing to suggest that she had any involvement with this crime other than character assassination and junk science. How could it be in 2018 that this woman is facing execution, knowing what we now know?"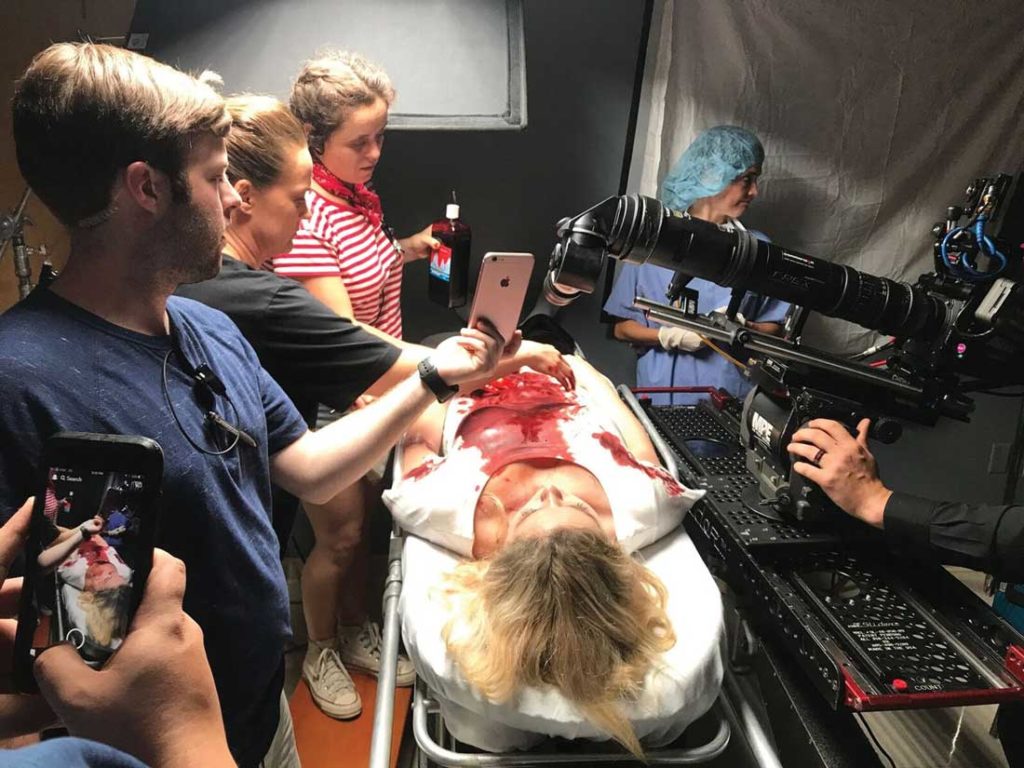 *****
My pursuit of the truth about Darlie didn't start with the random thought that came out of nowhere on a Sunday afternoon in April 2012, nor did it begin when Darlie later agreed to meet with me despite not having spoken to the media in more than four years. Its roots go back to the late 1980s, well before Devon and Damon were murdered. I was a young reporter at the Morning News and was assigned to write a feature story about Fan Benno-Caris, at that time a resident of University Park and a psychic of growing renown.
During that interview, Benno-Caris was accurate about things she had no way of knowing about me, but she also predicted something about my future. I would one day write a book, she said.
"What will it be about?" I asked.
She squinted as if trying to see something in the distance that wasn't completely clear. Her answer seemed more like a question than a statement.
"To help a woman?" she said.
I thought many times about her intriguing prophecy, but, as one year melded into the next, I decided she must have been wrong. (Benno-Caris went on to run unsuccessfully for Addison City Council, win 75 major awards for speed walking after the age of 70, and become Miss Texas Senior America at age 87. She died on March 3, 2016, at age 98.)
The random thought about Darlie that visited me that April day in 2012 refused to leave, so I began researching her case. In June, after being unable to shake thoughts of her, I looked up Darlie's inmate number on the Texas Department of Criminal Justice website and sent her a J-Pay email. I had never met her and had no plan for how I might help raise awareness about the disturbing aspects of her case, but I told her that she had been heavy on my mind for two months. She wrote me back. By August, I was sitting on the other side of the glass from her in the visitation room at Mountain View, thinking how she seemed nothing like the psychopath that Davis and Shook had claimed her to be.
Darlie told me that she had responded to my letter in part because the month of April had meaning to her. She said she had begun praying in March for "certain things to happen," and in April she saw clues that maybe her prayers were being answered.
One of those clues was an offer of help from a private investigator in Tarrant County. Cooper soon grew uneasy, though, over the P.I.'s insistence that he be allowed to meet one-on-one with Darlie –– something the protective lawyer didn't feel was necessary. The two parties quickly parted ways.
One April connection fell away, but the other – the community newspaper reporter with no plan – remained. After that meeting with Darlie, I had an idea to write a series of newspaper articles examining her case through the lens of what we now know about wrongful convictions. The series, "Routier Revisited," was made available to community newspapers through the TCU-based Texas Center for Community Journalism.
The series morphed into a book project for TCU Press. I was well into the project before I realized that Benno-Caris' prophecy was coming true.
During the time I worked on the book, three of Darlie's roommates on death row were executed, including her closest confidante, Lisa Coleman. There are just six women left. With support for the death penalty on the decline, Melissa Lucio, Linda Carty, Kimberly Cargill, Brittany Holberg, Erica Sheppard, and Darlie could be the final women to face lethal injection in Texas.  
Defending Darlie was an interesting journey filled with several odd occurrences, but those involved with The Last Defense are probably the answer to her prayers much more than I have been. My book, I suppose, amounted to Darlie's next-to-last defense. Cooper said the crew used it as a road map. The team was able to do so much more than I did or ever could have done. ABC wouldn't comment to me about its financial commitment to re-investigate the case, but Cooper thinks the network spent millions.
Since first meeting Cooper in 2012, most of our face-to-face conversations have been on the day of the Dallas Bar Association's annual Stephen Philbin Awards luncheon, which honors excellence in legal reporting. I frequently attend the luncheons, which are held at the Belo Mansion in downtown Dallas, a short distance from Cooper's Gaston Avenue office. That pattern was repeated on a Friday afternoon last October.
As we had on prior occasions, Cooper and I sat in his second-floor office, the autumn sunshine streaming through the windows. This time, our conversation about Darlie centered on the docu-series, which was in production. Cooper told me about his recent trip to watch the filming at the lab in Minnesota and how impressed he was by the crew's professionalism and knowledge of virtually every detail about the case.
"This is what has been needed all along – a well-funded team effort," I told him.
The sun was considerably lower by the time we said our goodbyes. When I got into my car to begin the 90-minute drive back to Granbury, I was surprised to realize that we had been talking for five and a half hours. As I headed toward I-30, I kept trying to figure out why I felt that our conversation that day had been the best we'd ever had. There had been something different about Cooper, but I couldn't put my finger on it.
Then it hit me. For maybe the first time since I'd met him, Cooper felt hope.