Lots of great weekly shows, ones we've told you about before, but there are two unique concerts Saturday that are worth your money and your ears.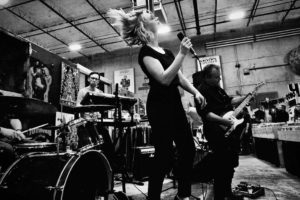 The biggest is Mammal Fest, the inaugural one-day benefit for people "hit hard financially by another family member's suicide," says organizer Lance Sanders of the dark and trippy Mammal Virus. All proceeds from the $7 cover will go directly to the beneficiaries. "It's to help these families get back on their feet," Sanders says.
The music starts inside at 1pm Saturday at Lola's Saloon (2736 W 6th St, 817-877-0666) with Apolonio Romero Jr., followed by Smokin' Jake Ferris and, at 3pm, Grey Parsons from Austin's Heavenly States.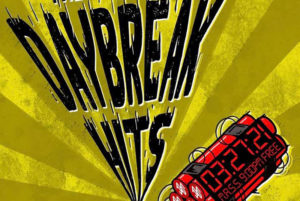 The Mammal Virus will headline the adjacent Lola's Trailer Park (2735 W 5th St, 817-759-9100) at 10pm, preceded on the hour by Jay Non Stop, FTW, Trav Is, One in the Chamber, Big Heaven, and, at 4pm, Denver Williams.
Mammal Fest is sponsored by EMP-Endurance Music Productions, Mama Lu's Kitchen, and Dragon Amps.
"I decided to do this because I had several friends kill themselves in the last year, and a couple left behind a wife and kids," Sanders says. "They've lost damn near everything, and I wanted to help out the best way I know how, and that's to put on a big show with good musicians and great sponsors. Hopefully, we can help these families get back on their feet."
Go to the show. Wear a mask, please.