As a child, Drake Milligan fell in love with music from listening to his father's record collection. The Mansfield native would spend hours spinning classic country greats like George Jones and Merle Haggard. The plaintive pedal steel bends and lonesome lyrics certainly touched a place within him, but, strangely, it was watching an Elvis impersonator perform at a '50s-themed burger joint when he was 7 that really set him on the path to his own music career, a career that is now officially off the ground with the release last week of his debut, self-titled EP.
"That was kind of the turning point," he said over the phone in his deep Southern drawl, not unlike the King's. "I saw that guy and went home thinking Elvis was just the coolest thing in the world. I started researching everything I could about him and listened to all his songs. Got a costume and dressed up as him for Halloween. Kind of grew into dancing on the coffee table singing 'Blue Christmas' or whatever. It was kind of a phase until it wasn't. It just grew and grew. It started me on singing, and my first gigs in high school were playing around as an Elvis tribute artist."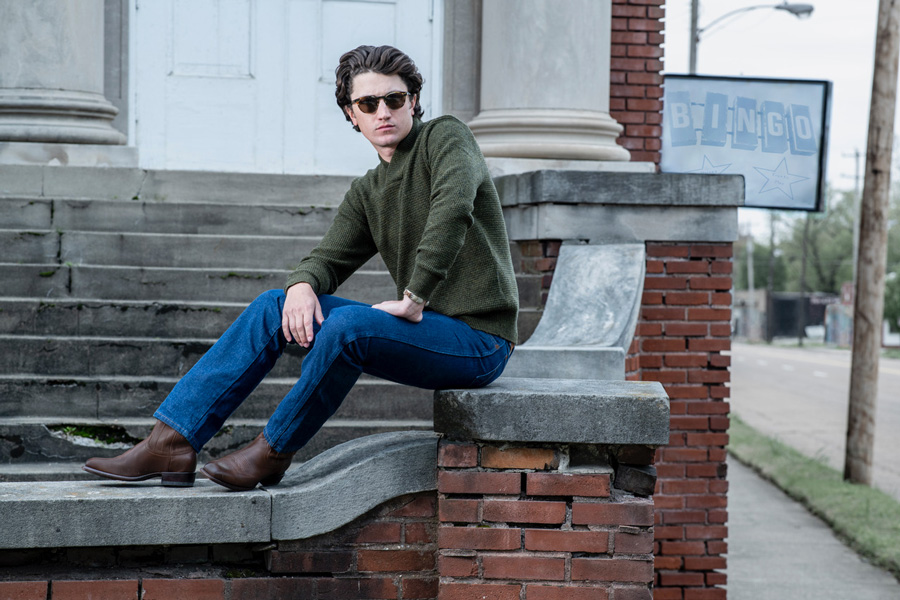 A decade of channeling Presley would ultimately lead to a role playing the blue-eyed heartthrob from Tupelo, Mississippi, in CMT's Sun Records despite no prior formal acting experience.
"It took a little luck," he said about the life-changing turn. "I actually just saw an ad for open auditions on Facebook, but then again, I'd kind of been preparing for that role my whole life," he added with a laugh.
Filming the single-season run of the series centering around on the early days of Sam Phillips' famed recording studio pulled Milligan out of his senior year in high school and relocated him from North Texas to Tennessee, where he still lives today. Since he's been there, he's immersed himself in the Nashville songwriting community, listening to stories from the heroes who wrote his favorite childhood songs. Solidifying his next obsession, he set out to learn the craft of songwriting himself. His associations afforded him opportunities to be mentored by industry legends like Dean Dillon (Alabama, Brooks & Dunn, George Strait) and Bruce Bouton (Garth Brooks, George Jones). Though young, Milligan asserted himself as a peer among these giants, absorbing all he could from their amusing road stories and valuable songcraft insights.
"It's something that definitely pushes you," he said of learning from these greats. "I mean, you either get run over by them, or you just do the work."
The chops he learned were certainly put to use on his new EP. The 23-year-old Milligan co-wrote each of the five songs, work he mostly shared with Brandon Hood (Rascal Flatts, Shane Filan), who co-produced the music with Tony Brown (Steve Earle, Vince Gill, Marty Stuart).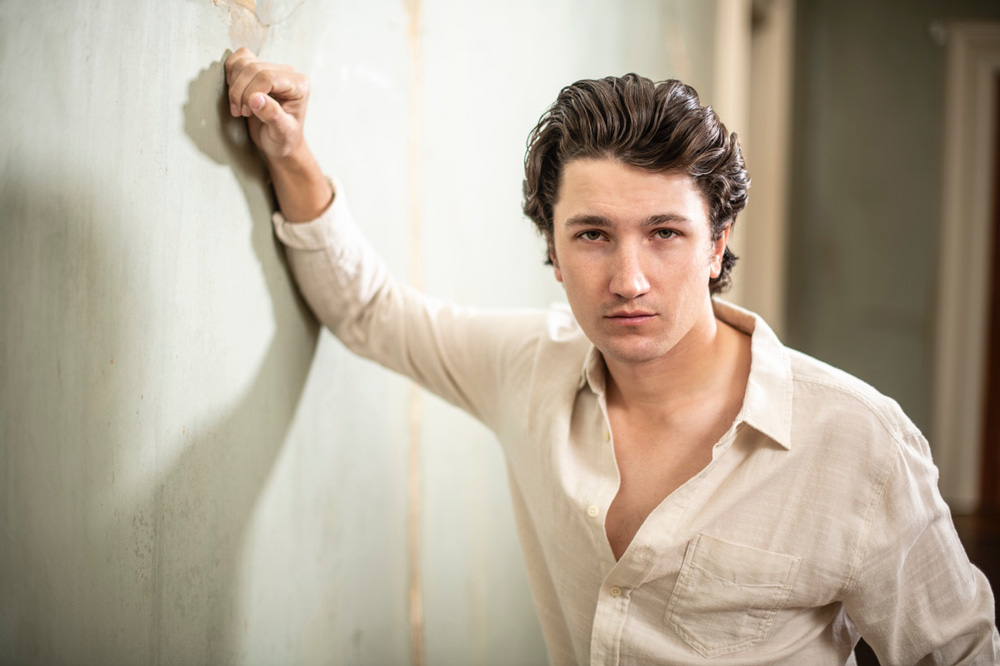 As far as Milligan's sound, he attempted what he calls "old school in a new way." With many years of vocal seasoning by way of The King, Milligan's twang-heavy baritone rides confidently up front over a bevy of iconic Nashville hit-making session players like incomparable steel guitarist Paul Franklin (Jerry Reed, Randy Travis). Sonically, the backing band mixes several timeless country tones. Opener "Over Drinkin' Under Thinkin" is a classic honkytonk two-stepper while "Don't Look Down" is Milligan's answer to a Roy Orbison-style crooner's tune. "Kiss Goodbye All Night" could easily be seen as an anthemic standard on The Wolf.
Unlike the Chris Stapletons and Sturgill Simpsons of the world, Milligan's "old school" is shifted up a few decades. Far from the '70s outlaw country revival that's become popular, his sound is closer to mid-'90s hit machines like Garth Brooks and George Strait. It recalls a time when country music was ubiquitous and absolutely dominated music sales, a healthy dose of Nashville sheen applied to mega-hit after mega-hit. The waltzing ballad "She" could easily have come from Randy Travis or Aaron Tippen in that era. Thankfully, there is an element of authenticity and genuineness to Milligan's writing that is sorely absent from country's mega-stars of today, something he says he owes to his mentorships.
"I think especially after this past year, people are more open to stopping down, listening, and appreciating music again more for than just background," he said. "There was a learning process from these guys, from where inspiration can come from and [what direction] you can take it. I was lucky enough to get into a room with them and learn."
Now that the album is out, Milligan is preparing to take his music to the stage, another step that will see him rubbing elbows with his heroes. His next dates will have him open for none other than Dwight Yoakam. As to whether he sees himself acting again?
"If the right part came along, I'd love to go for it," he said. "Right now, I just want to keep focusing on making music."