Just when you think you've heard it all, along comes a country-fueled electronica track.
"Tarrant County" is the brainchild of Fort Worth composer G.W. Childs IV with John Fryer (Nine Inch Nails, Stabbing Westward, Gravity Kills) and Christian Petke, owner of COP International, the label through which Childs is releasing "Tarrant County."
The video, produced by Fryer and directed and edited by Childs, just dropped.
Childs said, "I wanted to do something that showed off my family's heritage, my lineage, and that, in the end, wasn't just a music video for me but also a real family movie."
Childs, who grew up shoveling manure on a ranch in Fort Worth, said he was inspired to write "Tarrant County" by his namesake father, the third. "That's part of what I wanted to show off is my dad. I don't know how he maintains at this age. He's still a cowboy, though. Nothing stops him. A horse even destroyed both his knees years ago, yet he had them replaced and got back out there as soon as he could."
Childs said the video meant a lot to him and his father, who helped with the videography and makes an appearance.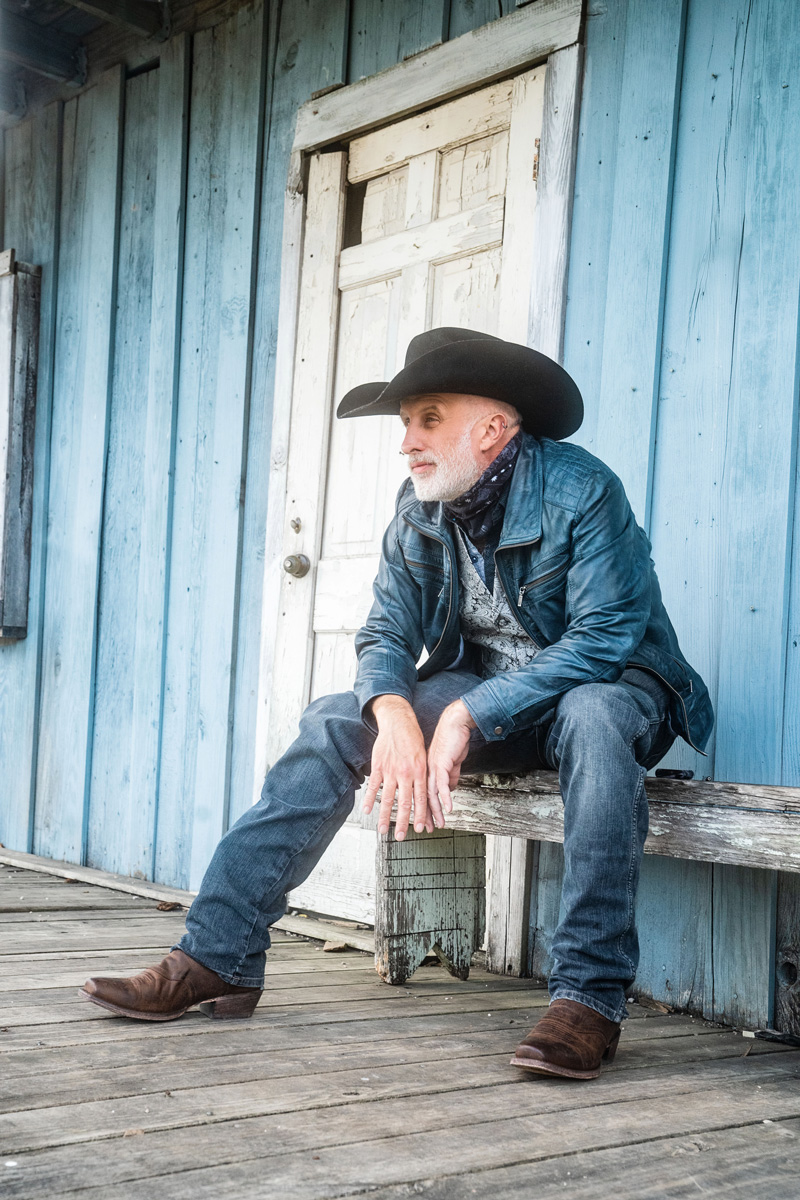 Childs' electronic musical influences as a youngster included Clan of Xymox, which Fryer helped produce in the late 1980. Childs said that Xymox played a life-changing role for him as a musician. "Clan of Xymox's Medusa was the first album I had ever heard that merged a few styles that I was in to. Xymox fused that wiry, weird sci-fun sound with rock and guitars. It gave me hope. It made me think a weirdo like me would maybe be able to fuse my sound in a way, one day, where it might draw a bigger crowd."
After playing in mostly punk bands all throughout high school, Childs joined the Army at 18 and then moved to California, working as a film editor and then working for the Star Wars games with Lucas Films as well as acting. Making music with some of the biggest names in Hollywood also helps, he said.
For Childs, working with Fryer has been a dream.
"I get to do it now with, ironically, the guy that produced every album I was ever into at 11 years old, living on a ranch having to have my parents drive me to record shops," Childs said. "It's like working with the Wizard of Oz, man."
Childs met Fryer through Petke, who had invited Childs to one of Fryer's performances in Los Angeles. Childs said meeting Fryer was a big deal. "There's nothing he hasn't produced that I haven't been in love with even before I knew he produced them."
Childs, Fryer, and Petke, who have been working as a team for the past couple of years, said the message of the song is unity. "After the pandemic, we wanted to do something that uplifted and showed solidarity, something that uplifts the spirit. There's a lot of dark music out there, movies, TV shows. People are more divided than ever. I come from a conservative family but lived in San Francisco for years. Showing that we can be different people but still love one another, I think, is one of the most important messages we could bring to the table. Writing songs again, like we did in the Depression, just gives you something to sing around the campfire to flame your spirit. That's how we built a civilization in the first place."
Tarrant County was one of "a lot" of songs Childs sent producer Fryer. The track, Fryer said, "kinda stuck out with the country vibe I could hear in the song. Then I talked to [Childs] about giving it a more country element to it, bringing in the banjos and the slide guitar and taking it down that route."
Childs is set to release another, similar video, this one for the track "Country Shades."
Editor's note: This article was updated to correct an error on Thu, Sep 2.