It's Food, 1001 W Magnolia Av, FW. 940-249-5459. 6pm-12am Sun, 6pm-12am Tue-Thu, 7pm-1am Fri-Sat.
Parked between SiNaCa Studios and Fort Liquor on West Magnolia Avenue on the Near Southside is an inconspicuous food truck with an even more unassuming name. On a recent evening, the owners of three cars parked behind the smallish white rig waited for their plant-based orders. It's Food — yep, that's its real name — serves belt-busting vegan burgers and appetizers. And apparently they're in high demand.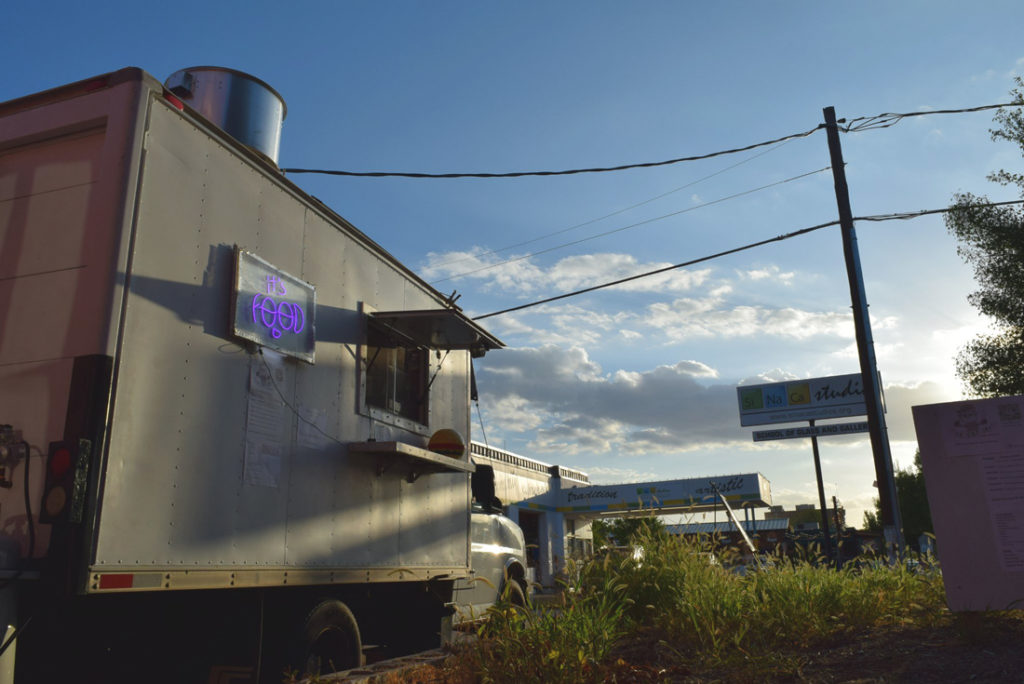 After I placed my order on a chilly evening, the cook asked where I was parked so she could bring out the order when it was ready. Talk about quality service.
Out first were around a dozen smallish onion rings served with a side of barbecue sauce. Golden-fried and heavy on the batter, they benefited from the tangy condiment. The five eggrolls — packed with cabbage and diced carrots — were more flavorful, especially when dunked in the house-made sesame-kissed sweet-and-sour dip. Lastly, the several tofu triangles were hefty and crispy. Like the other apps, they were largely unseasoned but came to life when topped with a sauce, this one a sweet teriyaki.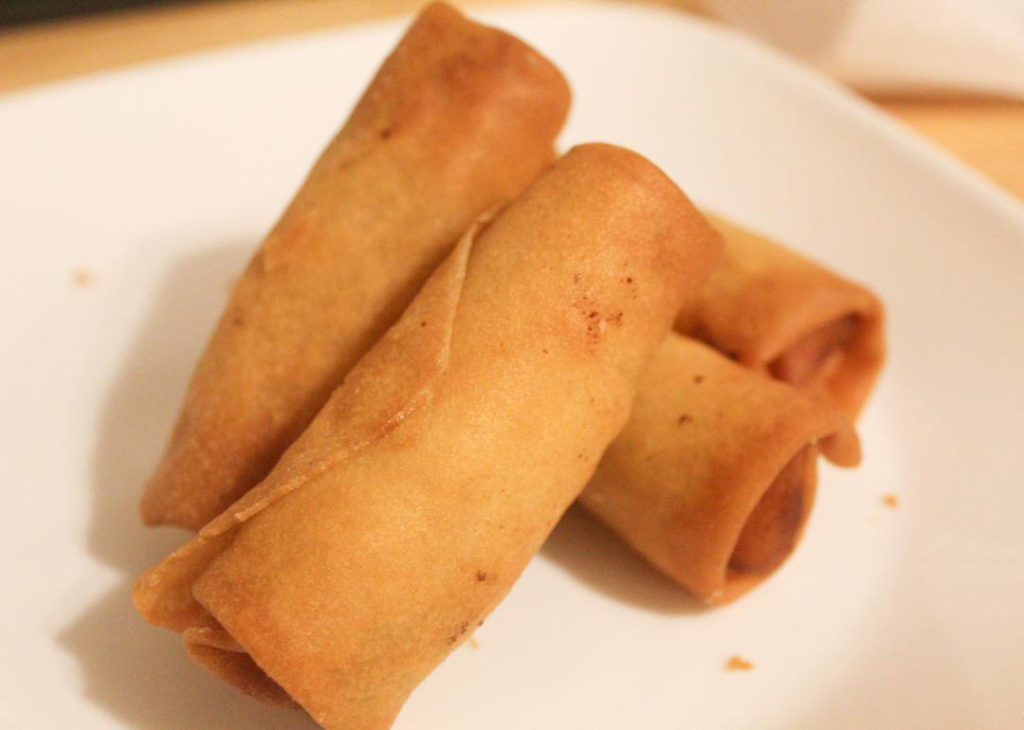 All the burgers at It's Food come with the option of Beyond Meat or fried tofu. The first sammy up, the Classic, was a plant-based take on the American cheeseburger. Packed with crisp veggies (lettuce, tomatoes, pickles) and a tangy cream sauce, the Classic was delicious. The vegan cheese and Beyond Meat patty offered the same texture as the real stuff and a similar flavor profile.
The Islander's patty was a large, fried piece of tofu that was crispy on the outside and tender within. Asian-Pacific flavors abounded, thanks to sweet chunks of grilled pineapple and a fragrant hoisin sauce. Rounding out the sandwich were grilled red onions, diced lettuce, and mayo.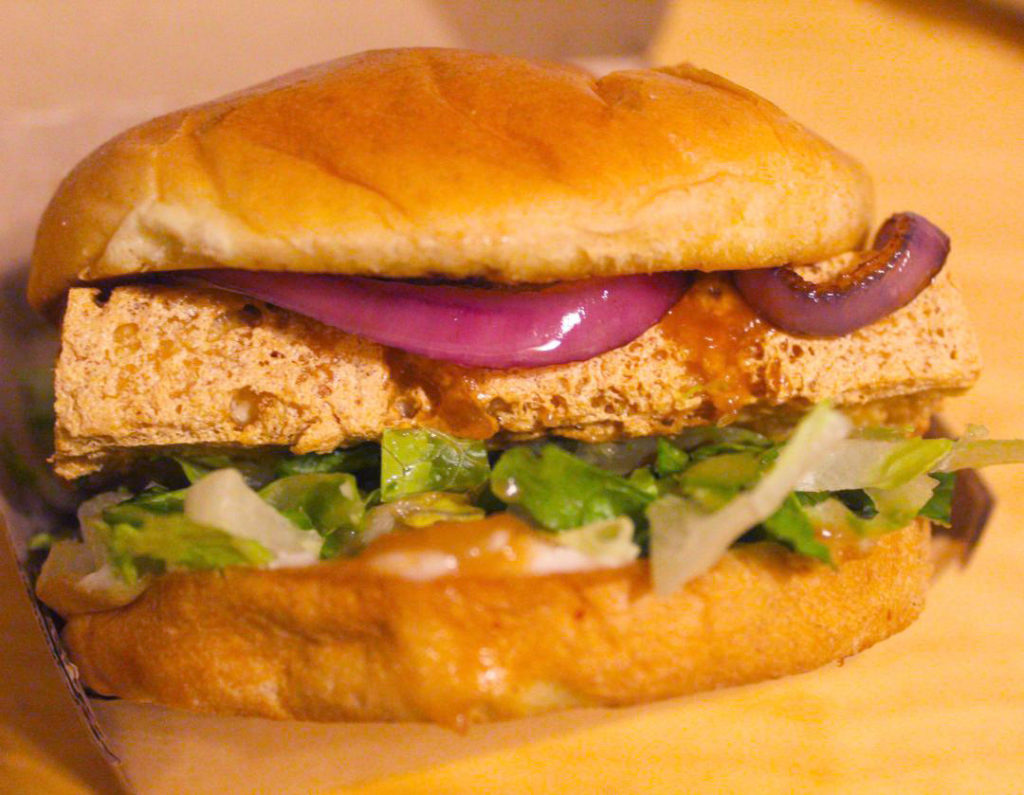 It's Food was out of kimchi that evening, but the cook offered a creative substitute — sauerkraut and diced jalapeños — for one of my last orders, the Eastside. The recommendation did the trick, and every bite of the perfectly cooked Beyond Meat patty topped with mayo and hoisin sauce was a lovely amalgam of sweet, sour, and spicy.
My last order, the towering Westside, required two hands to navigate. The barbecue sauce, mayo, and crispy onion strings that added a nice crunch to the burger along with the sweet and tangy sauce sent my taste buds into overload.
It's Food won't leave non-vegans wanting for heftier options, and the food truck's care for the environment is apparent. My to-go order did not include plastic utensils, and the sauces came in biodegradable cardboard cups. For locals and visitors to Magnolia, It's Food fills a lingering hole in late-night dining options.
It's Food
Classic burger $12
Islander burger $9.50
Eastside burger $9.50
Westside burger $9.25
Crispy fried tofu triangles $6
Eggrolls $6
Onion rings $5