Many songwriters often disguise the depth of their meaning innocuously beneath a veneer of hooks and cheery melody. The contrast of infectious sing-alongs containing gut-punch lyrical content has been employed by artists as diverse as Louis Armstrong, Weezer, and the Carpenters. Done consciously or not, these depressive easter eggs can elicit heart-wrenching epiphanies that add a deeper appreciation of otherwise seemingly innocent pop tunes. How deeply have you analyzed the lyrics to "99 Luftballons"?
Due to his empathetic spirit, humorous charm, and obsession with '70s-era soft rock, it only makes sense that Jordan Richardson might be one such songwriter. The new single by his self-described "divorce pop" passion project, Son of Stan, might just be his sneakiest musical/lyrical contradiction yet. Dropping Friday, "With No Feeling" features his signature whimsical musical flare with a topic that lacks anything but feeling.
"The majority of the [lyrical] material does come from — I don't know if you'd call it 'dark' places — but it's like the self-therapy that you do through the art that you make," Richardson said. "Those principles and ideas and emotions are there, but whatever chords or sounds I make to go with them can sort of feel light-hearted or goofy or sardonic or whatever. The words can be just what they are."
With a Ween-esque jazz-fusion musical bed, on "With No Feeling," Richardson grapples with the crushing impact of a break-up and the temptation to become emotionally numb in the process of getting over it. Despite its heavy subject matter, there's a danceable quality to the track, a bouncing groove moving along under Richardson's sly falsetto, as he questions, "Is there anyone out there left with no feeling?" At the midpoint, the track gives way to an oil slick-smooth rap verse by former Fort Worthian Juma Spears. As a whole, the song represents another unpredictable direction for the musically unpredictable band.
"Artists like Beck and Ween have always kind of been the model," Richardson explained of the band's sonic diversity. "Not that we try to sound like them, but it's in the freedom to explore. To be chameleonic and to not really care, that is the genre. I mean, there's a lot of care involved [in creating the songs], but there's really no concern about branding or marketing. It's never something we think about. For good and bad. Definitely more for bad," he added with a laugh.
With a general aesthetic that can be best described as the sounds riding a cloud of smoke out of the open T-tops of a pastel pink-and-blue Trans Am parked at a 7-Eleven in the 2015 of the Back to the Future II timeline, Son of Stan has a shuffling roster of some of the area's top players to bring it to life. Near iconic local guitarist Michael Doty (Duell, House Harkonnen), drummer Austin Green (The Cush, Telegraph Canyon), and bassist Steve Steward (Oil Boom, Darth Vato) make up the core along with players like keyboardist Justin Pate and singer Mallory Morgan. To celebrate the new single, the band will perform at Lola's Friday. The occasion will be their first performance in three years.
"It's always a band filled with people in other bands," Richardson said. "I know that's always how it goes in a local scene, but I like to grab people who are really talented but are also fun to hang out with. I think that's what everyone wants, which is why those people are in all the bands. It made sense to me to put out something to coincide with the show, so I decided to tie up some loose ends on ['With No Feeling'] and put it out."
Doty has become Richardson's main collaborator of late, and the two have more than a couple dozen new songs in the can, a collection that Richardson said should make up a potential album (or two) sometime in the fall. It will no doubt be a series of tunes that captures the duo's chops (Doty has a particularly tasty solo on "With No Feeling") but is also as diverse as the two musicians' listening habits.
"Our tastes drive why we try to explore stuff that's a little richer harmonically or a little bit more involved or maybe more difficult," Richardson said. "I think that's more reflective of our tastes than it is trying to just be like, 'Hey, let's [consciously] make something hard' or 'different' or whatever. It has more to do with what the mood is at the time, but I'm always seeking that seventh note or the added ninth in all the music I've made — that extra harmonic color, even when I was playing in emo bands or whatever."
After producing the vocals for Spears' upcoming album, Richardson asked him to add the verse to "With No Feeling." Spears, who recently relocated to Thailand, and Richardson hit it off during the sessions, bonding over the fickleness of the local scene, a subject that inspired Spears' bars. After he finished his part, Spears joked, "Does this mean I do divorce rap now?"
In addition to the resurrection of SoS, Richardson has also found a new form of fun content generation. He now hosts a weekend radio show on the new 97.1-FM The Freak with former Ticket personality T.C. Flemming.
"I always need a fairly creative outlet that isn't music," Richardson said. "Between my own music and producing, I have to kind of keep that in check. I felt this desire to do something that can still be creative but is fun and in the entertainment avenue. Besides being a musician, I've always had a goal of being either a game show host or having a talk radio show."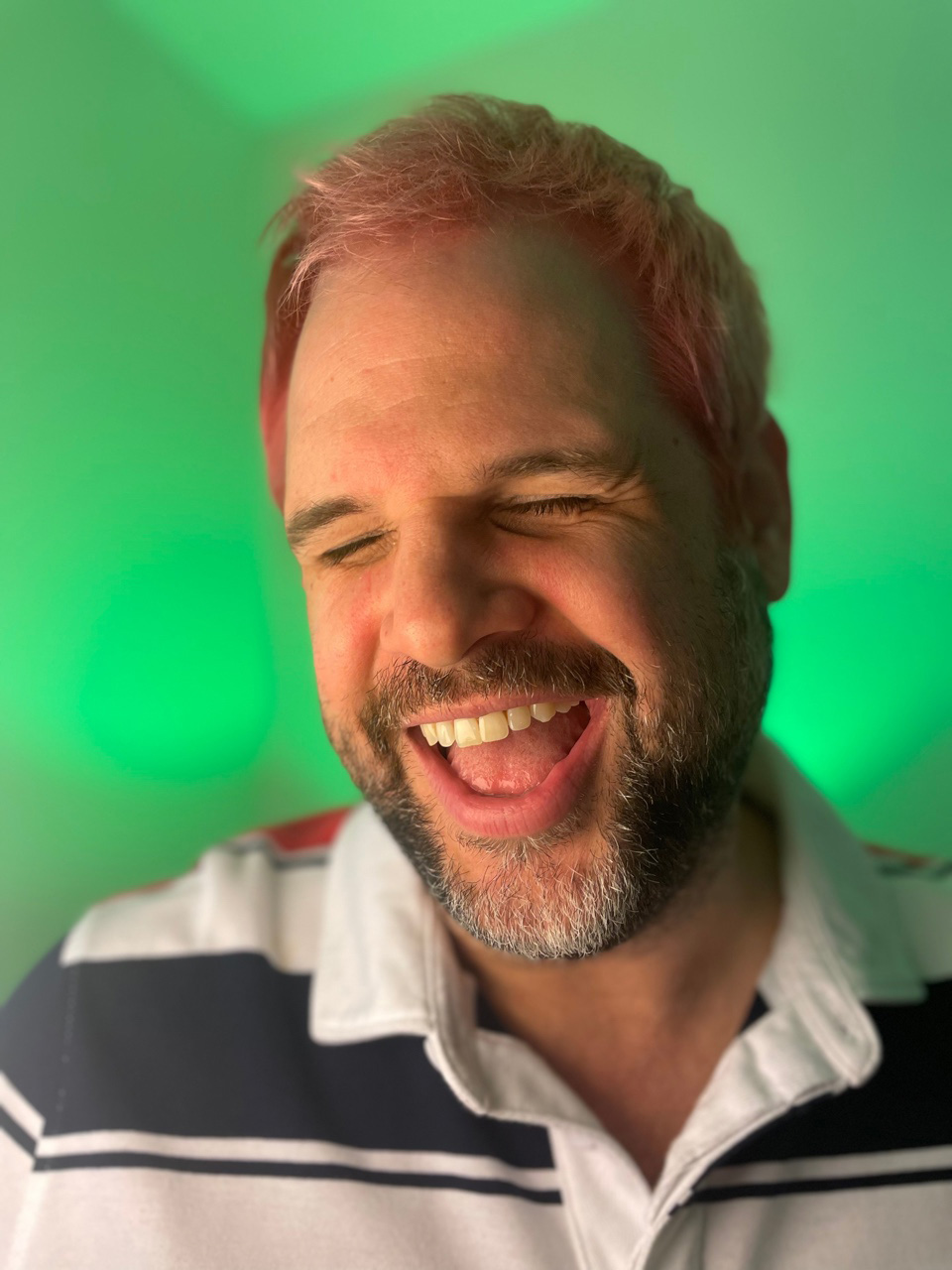 Airing at 2 p.m. on Saturdays, The Dirtbag Culture Hour offers wild and randomly incongruent popular culture content. The station branding boasts about the freeform nature of the programming. "We say what we want!" is the channel's tagline.
"We might burn a whole show on Charlie Sheen's meltdown or two segments on the fact that it's Robert Patrick of Terminator 2's birthday," he said. "It's a real blast. It's really awesome what the station is doing, and it's really cool to be a part of it. We get two hours a week on an iHeart Radio station, one of the biggest corporations in media, and not one person — knock on wood — has ever given us a single note on the show, which means either they really are living up to this idea that we can do and talk about whatever we want or that no one even knows that we're on, not even the programmers," he joked.
There are plans for a video for "With No Feeling," but due to an admitted lack of motivation for marketing, for now, they remain simply plans.
"I'm still nourished by the fact that I get to produce and I get to play in other bands," Richardson said. "The thing that I became so headstrong and serious about doing, which is my own project — the saving grace of it and why I don't get burned out on it — is because I've never made it the thing that is the project that has to satisfy a team or a manager or anything like that. The other side of that coin is that it's made it more difficult to find traction with it, but I think that's more my bad than anything else. I just don't put that same energy into it."
Son of Stan
7pm Sat w/Arenda Light and Hotel Satellite at Lola's Fort Worth, 2000 W Berry St, FW. $15.