Old Texas Brewing Company, 6333 Camp Bowie Blvd, Ste 200, FW. 10am-10pm Sun, 10am-11pm Mon-Thu, 10am-midnight Fri-Sat.

Located near The Lunch Box and other popular Ridglea Hills restaurants, Old Texas Brewing Company offers far more than great food.
Photo by Edward Brown.
Ridglea Hills has historically leaned on culinary stalwarts Campisi's Restaurant, Zeke's Fish n Chips, and The Lunch Box to feed discerning locals.
The arrival of Boozie's Brewery & Gourmet Sandwiches a few months ago at the former Wild Acre Brewing Company location added rare late-night drinking to the densely populated but largely sleepy part of town. Now, a Burleson transplant brings its own take on weekend brunches, karaoke, late-night dining, and sports watching options to the West Side.
Old Texas Brewing Company is spacious with an outdoor patio, dozens of booths and smaller tables, a long bar at the center of the space, and a small stage in the back. Light country music played overhead as I ordered an adult beverage.
The drink menu boasts several Topo Chico-based mixed drinks, a wide range of creative margaritas, lots of wine, and a few dozen macro- and micro-beer options. Since the Fort Worth building does not have room for brewing equipment, craft suds from the Burleson spot will be available on draft here soon, a waitress said.
The Pecan Brown Sugar Old Fashioned was a slightly sweeter take on the classic bourbon-forward libation. The generous pour of Blackland Texas Pecan Brown Sugar Bourbon, garnished with an orange peel and a candied cherry, went down easy.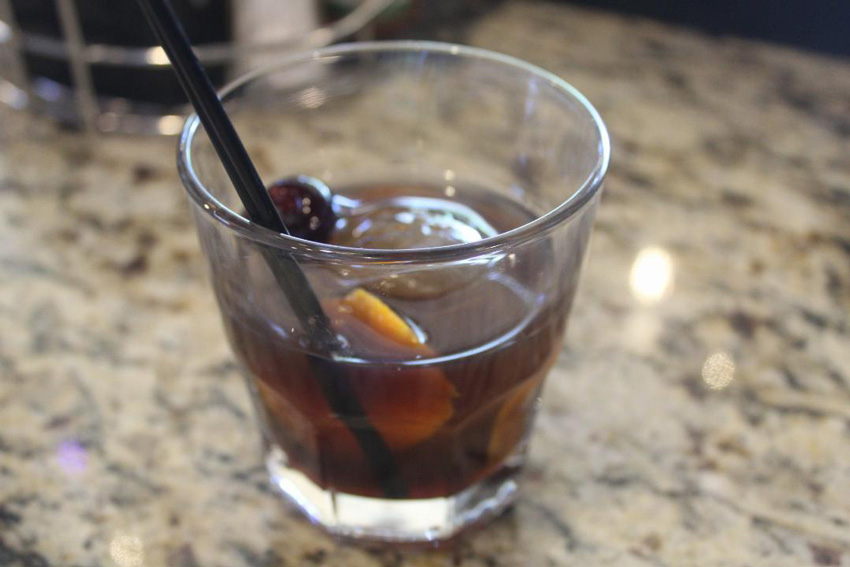 Smoked meats are a big draw at the original location, and the barbecue plate showed why. Three thick cuts of fork-tender beef, drizzled with a sweet tomato-based sauce, were succulent, smoky, and delicious. The well-marbled meat benefited from the peppery bark and gave every bite a welcome range of flavors and textures. Two large smoked links had a crispy casing and juicy fillings of pork, cheddar, and jalapeño. The dish, rounded out by golden-fried okra and lightly seasoned steamed broccoli, was belt-bustlingly delicious.
The hamburger steak came with a hefty, buttered piece of Texas toast and a single baked sweet potato. The large, charbroiled beef patty with grilled onions, mushrooms, and brown gravy satiated my carnivorous cravings.
Two brisket-stuffed jalapeños were a delight. Served with a cooling side of ranch, the creamy blend of tender brisket and cheese sauce was encased in smoked peppers and wrapped with crispy strips of bacon. The chiles were mercifully not too spicy.
My visit ended with the fish sandwich and a side of bracelet-sized golden-fried onion rings. The large brioche bun could hardly contain the massive cod filet encased in a flaky fried crust. The sammy topped with red onions, lettuce, and tomatoes was livened by a side of tangy tartar sauce.
The service was impeccable, and the waitress told me Wednesday evening karaoke and live music on the weekends draw big crowds. Old Texas Brewing Company, with its vast cocktail and beer menu and scrumptious dining options, offers yet another reason for locals to stay in their 'hood for late-night drinks or for outsiders to visit Ridglea Hills for lunch — and more.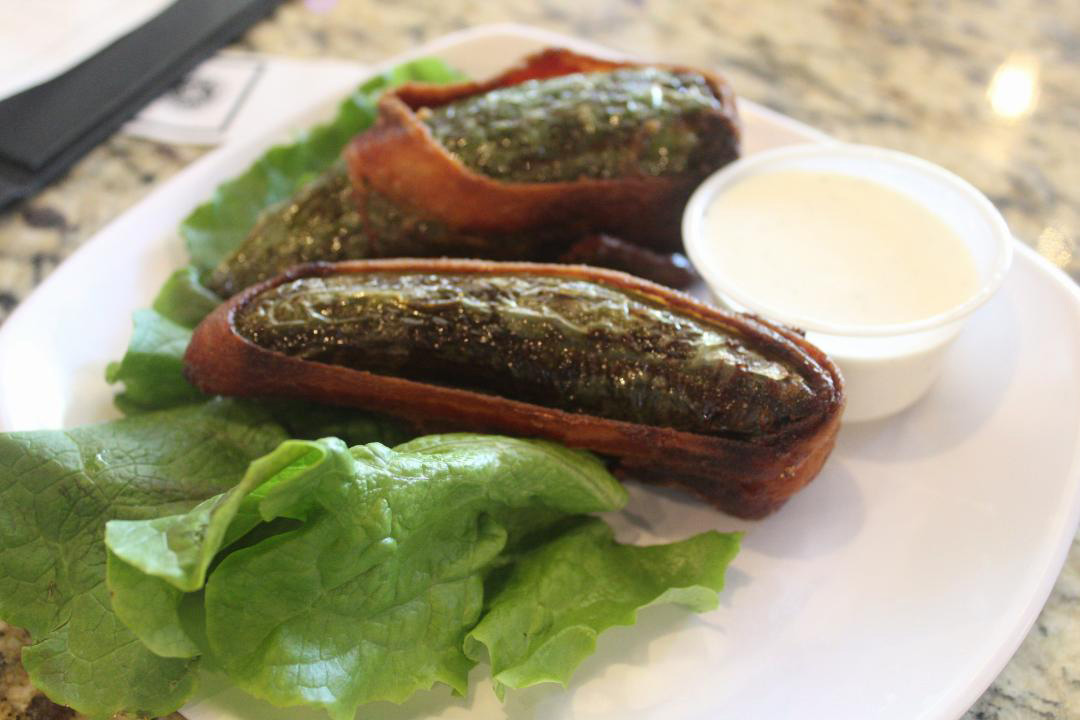 Old Texas Brewing Company
Barbecue plate $20
Hamburger steak $14
Fish sandwich $12
The Pecan Brown Sugar Old Fashioned $9
Brisket-stuffed jalapeños $6