Averi Burk has a natural command of the stage and a knack for theatrics. The alt-rock singer-songwriter was a headliner at a local mini-festival when she caught my attention last August. At the Will Rogers Auditorium concert that featured several other local acts, Burk launched into a several-song set of originals with guest performers (rappers, singers, guitarists) who weaved in and out of the tightly knit medley as she launched into guitar solos, amped up the audience, and smiled wide.
One crowd-pleaser, "But Jesus Loves Me," was a brooding take on the Christian lullaby with pummeling drum work, a lengthy crescendo to frenzied guitar riffs, and Burk's sultry vocals. The Grand Prairie native recently told me the song is a commentary on her time in the church. Now 25, she moved with her family to Bedford 15 years ago and soon became an active churchgoer.
"Since I was 12, I was heavily involved in church," said Burk, who is openly gay and in a four-year relationship with her girlfriend. "I wrote it as a reminder that God loves you no matter who you love."
Throughout her teens, Burk reluctantly tolerated the conservative Christian view that homosexuality is sinful even as she harbored questions about her own sexuality. Meeting her current girlfriend in 2018 lifted that burden of self-doubt, she said, and she has actively been self-healing since.
She also has been steadily networking with other musicians, building her reputation performing locally as a solo singer-songwriter, and booking larger shows when she can, including a performance at Birdie's Social Club next Friday, May 19. She recently performed in Austin at the popular indie-rock venue Mohawk after her guitarist who recently moved to the state capital invited her.
"I'm trying to figure out how to play outside of DFW," she said, adding that she and her producer, Brandon Saiz (Sam Harvey, Brandon Marcel, Kompany), are working on some new singles and how to best market them. "You can't just put things out these days. You have to be precise and intentional."
Burk said that since venue and festival managers are quick to ask about online followers and streams, she plans to pay for online ads and other forms of marketing with her limited budget.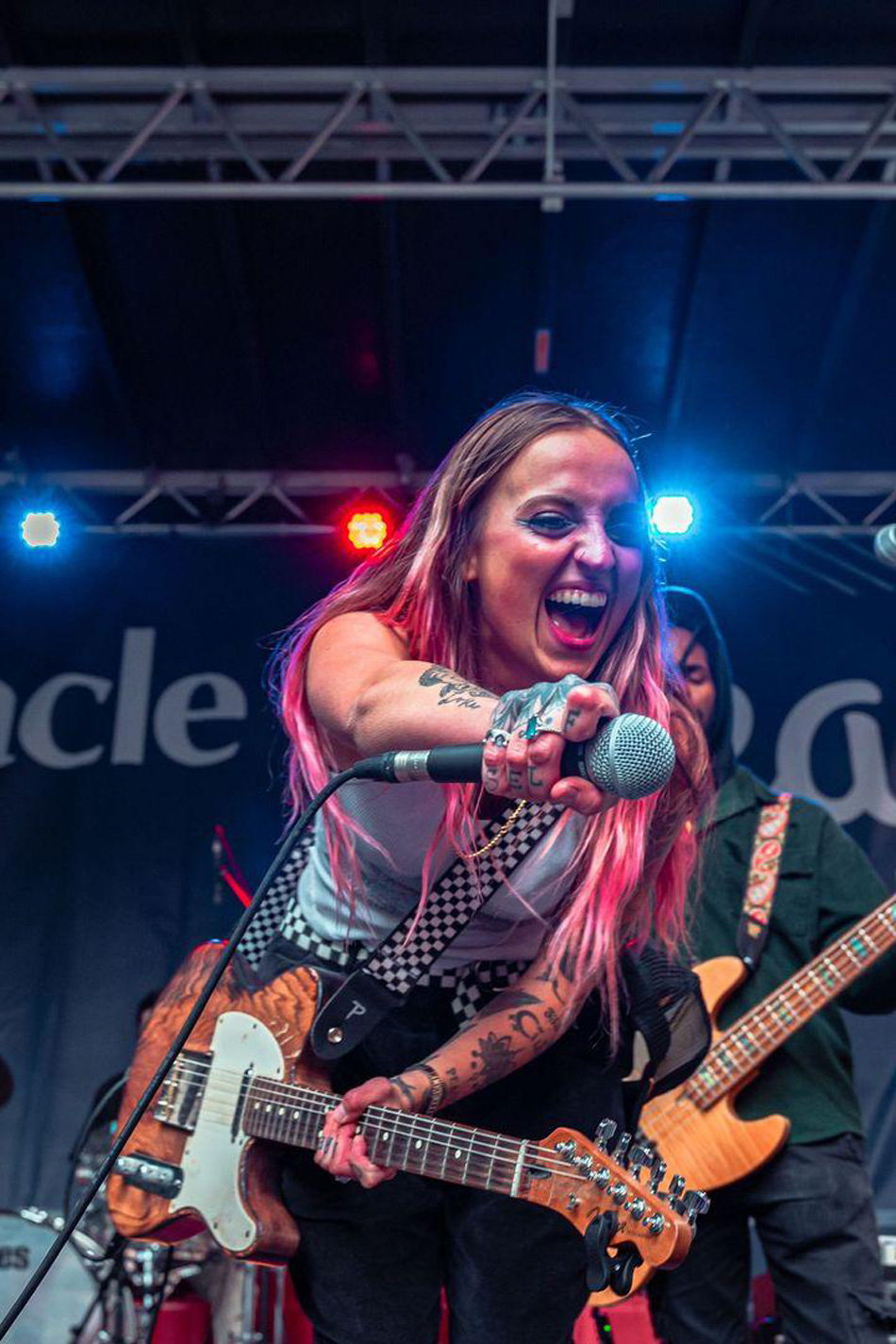 "Everyone is releasing songs online" and hoping for the best, she added. "You are fighting a streaming platform algorithm that's hard to predict."
While she works on the marketing side of building her brand, Burk plans to release singles on a nearly monthly basis. Her newest song, "Choke," is a rebuke of homophobic Christian rhetoric.
"This lady was coming at me saying being gay is wrong," Burk said. "I've heard it all before. She even offered this [conversion] program. That's why the lyrics say, 'Take your claims to the grave / Watch them go up in flames.' "
Burk exudes self-confidence, but she only recently found coping mechanisms for addressing her nearly life-long battles with anxiety, depression, and OCD.
"Depression hit me young because of my interactions with the church," she said. "I was 18 when I had my first deep bout of depression. Addiction runs in my family. I think it is important to be aware of it. If you [talk about it], it is so much less scary."
Burk found that a mix of therapy, exercise, and group talk with friends has helped her manage her symptoms.
"My parents are so supportive," Burk said. "I've always come to my mom to share worrisome thoughts I've had. Talking about it is the best thing you can do. It almost makes [the perceived dangers] less real. There are so many tools that are available."
Through her music and personal interactions with fans, Burk is open about topics like spiritual abuse by church leaders and struggles with mental health disorders. Many DMs and notes from followers thank the young alt-rock musician for being transparent about her struggles.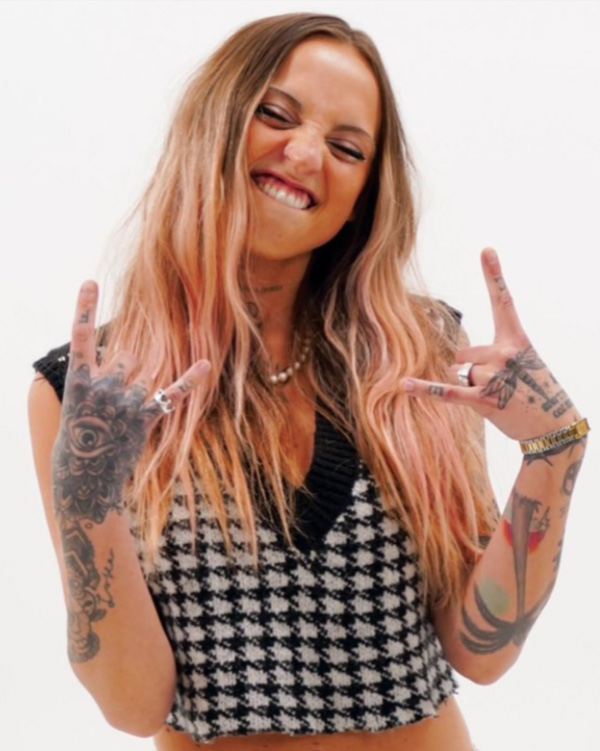 With two bandmates recently departed to Los Angeles, Burk is rebuilding her band as she looks for steady gigs and ways to reach new followers online. Personally and professionally, she said she is in a good place — most importantly because she is surrounded by supportive friends.
"I don't feel called" to go back to the church anytime soon, she said. "I see God in nature and people. We don't have to figure out what God is. We just have to figure out how to be the best person we can. Just be here and love on yourself and love on people. The church made it hard to love people. They tried to teach me that the things that brought me joy were bad. I've learned that not everything that brings you joy is bad."