Lately, our evenings have started with the same refrain.
"Three espresso martinis, please."
For the past few weeks, two friends and I have been on the hunt for the quintessential coffee-spiked 'tini. Just as a sport coat or cocktail dress sets the tone for a special night out, an opening round of coffee-laden libations offers the perfect refined and sophisticated pick-me-up. The y-shaped glass harks to smoky 1950s and '60s jazz clubs while the namesake ingredient anchors the boozy drink in America's rich coffee culture.
And vodka? That neutral spirit dutifully diffuses the java-kissed martini's ingredients with intoxicating results. Depending on where and what you order, your caffeinated hooch may come sweet, bitter, creamy, boozy, or some combination of the four.
Our first stop was Branch & Bird (640 Taylor St, 682-785-8888), whose bar serves a mildly sweet version made with Kahlua and simple syrup. The well-presented drink (sans traditional roasted bean garnish) had a lovely roast-y aroma, a frothy head, and a boozy bite.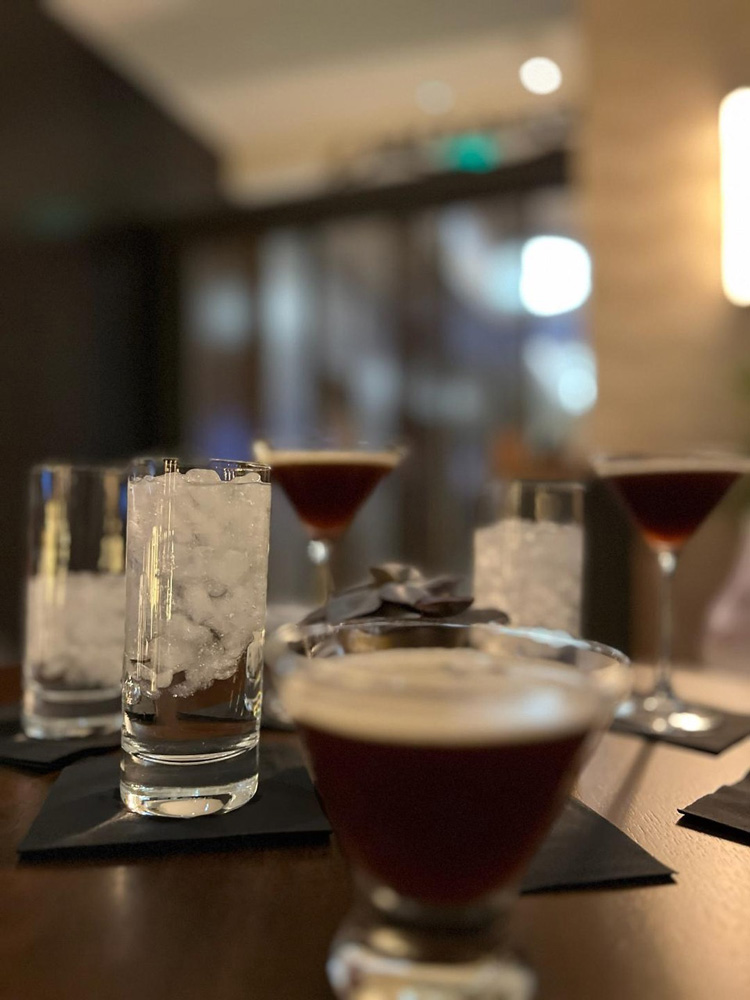 Feeling tipsy, our trio closed out and headed to nearby Del Frisco's Grille (154 E 3rd St, 817-887-9900) to continue our search. On the menu was a sweet variant, the hazelnut espresso. We broke our informal vow to order only the classic versions of our favorite cocktail and were glad we did.
The dessert drink was a creamy delight. It wasn't overly sweet (a plus, in my opinion) but had a thick mouthfeel and rich, nutty, chocolate flavors covering up the booze for an all-around smooth drinking experience.
I'm a relative newcomer to the espresso martini fan club and have noticed an uptick in the number of orders for this caffeinated drink in recent months. While sipping the newest variant of this libation — carajillo — at Rusty Nickel IceHouse (2836 Stanley Av, 817-528-1682), I was told by the waiter that many people order espresso martinis after seeing someone else request one. The cocktail that has gone viral in Fort Worth is certainly distinctive with its dark, alluring hue and telltale thin-stemmed glass.
The carajillo, mixed from espresso and Licor 43 and poured in a tumbler with a single, large cube of ice, was less coffee-forward and had a robust profile of cinnamon, anise, vanilla, and orange blossom. The Latin version of my favorite adult beverage is another welcome addition to the espresso martini family.
The dark brown environs of Blackland Distillery (2616 Weisenberger St, 682-268-5333) offer the perfect backdrop for a frothy pour of this sumptuous mixed drink. The Texpresso Yourself is dry with hints of pecan pie, thanks to a generous 2-ounce pour of Blackland's popular Texas Pecan Brown Sugar Bourbon. The well-whisked head supported three beans for a perfect presentation.
Sugarman's (165 8th Av, Ste 137, 817-886-4141) has a new menu featuring locally inspired drinks, and the Cafe Camille, named after bar regular Camille Smith, is a bourbon-based take on the espresso martini, with a lovely cinnamon nose, creamy mouth feel, and warm finish.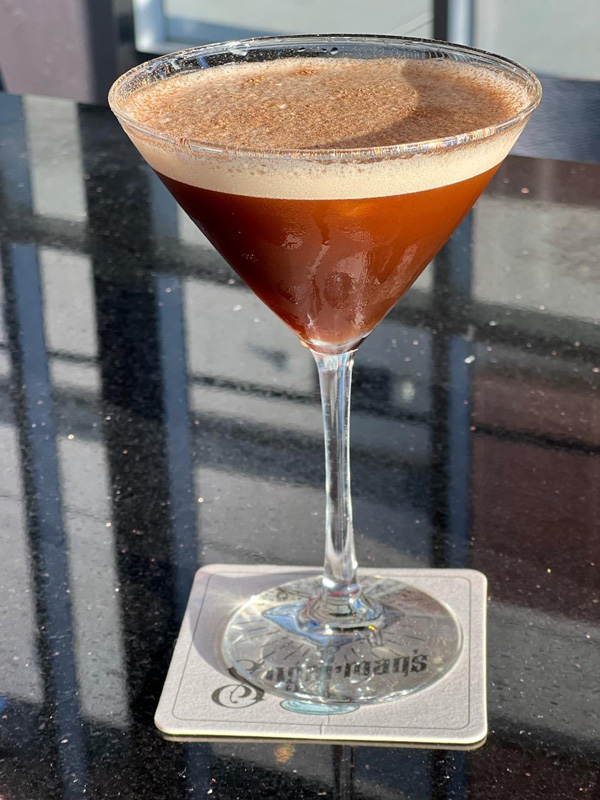 Fort Worth's oldest craft cocktail bar, The Usual (1408 W Magnolia Av, 817-810-0114), serves a version made with cold press coffee. The low acidity java lent the drink a profile that was delicious but a bit too sweet for my taste.
After our journey, I've concluded that my ideal espresso martini blends rich, freshly ground and brewed beans with a light sweetener and generous pour of vodka — it is a martini, after all — shaken to produce a hearty head. Three espresso beans are the ideal garnish. While some bars are trying to get away with Manhattan-level prices, I'm willing to shell out $12-15 tops.
My friends and I are on an espresso martini odyssey that won't end soon. With more bars offering the uber-popular libation by the week, Fort Worth will be awash in caffeinated martinis for the foreseeable future.
Blackbird (Bird & Branch) $14
Hazelnut espresso (Del Frisco's Grille) $13
Texpresso Yourself (Blackland Distillery) $13
Carajillo (Rusty Nickel IceHouse) $14
Cafe Camille (Sugarman's) $8
Espresso martini (The Usual) $11