Everyone's heard of the classic Clinton-era parlor game Six Degrees of Kevin Bacon. The premise: Connect any random Hollywood actor to the Footloose star in six steps or fewer. "So-and-so was in X and with What's-her-name, who was in Y with Yadda Yadda," and so forth. The idea is that, in his day, Bacon was such a steady performer that a connection could inevitably be accomplished within six steps. It could be fun to play a similar game with figures in the local music scene. Without much thought, it would be easy to contend that the ubiquitous Kevin Bacon stand-in in our fair burg's musical community would likely be Katie Robertson.
When thinking of the volume of local musicians with whom the singer-pianist has played over the last 10 years or more, it could be argued you could shave it down to just four or five degrees. From her time in bands such as Chucho, Hot Knife, and Foxtrot Uniform to working with singer-songwriters like Eric Osbourne, Keegan McInroe, or Cameron Smith, plus countless cover sets with the likes of Big Mike Richardson and Blake Parish (Royal Sons, Hanna Barbarians) or in her electric-psych duo Genini with Jennifer Rux (Year of the Bear, The Fibs) — all but a handful of her collaborations — she's made music with just about everyone in town at some point.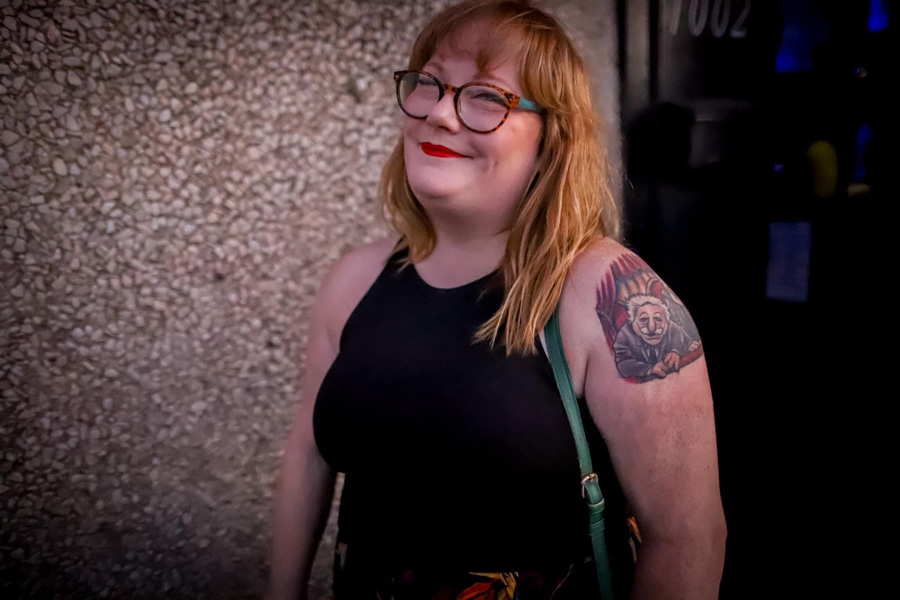 This weekend, however, sees her do something that, despite all the stages she's shared and recordings she's appeared on, she's never done before: release music under her own name. Robertson's debut single as a solo singer-songwriter, "Just to Say," hits streaming platforms Friday.
"I've definitely had options and opportunities," Robertson replied to being asked why she hadn't released her own music before. "I just didn't necessarily have anything I wanted to record that I was really excited about. I mean, I'd written a bunch of songs but none that I was like, 'Oh! I want to take that to the studio right now.' "
Before the pandemic, Robertson's older brother, Justin Robertson, himself a scene fixture, birthday-gifted her some studio time to try and usher her along toward getting some of her music out. Finally, after a rehearsal with Hot Knife one night, she enlisted her bandmates to come to Cloudland Recording Studios to track "Just to Say" the following day. In addition to the contributions of her Hot Knife bandmates Smith and wife Stevie Smith, Schuyler Stapleton, and Peter Marsh, horns were provided by Chuck Brown (Hotel Satellite, Telegraph Canyon), Jeff Dazey (Leon Bridges, EPIC RUINS), and Chris Waldon (Starbass Laboratories, War Party). Britt Robisheaux (Hoaries, Big Youth) helmed the sessions while Jordan Richardson (Son of Stan, White Denim) provided mastering. Released through Dreamy Life Recordings, the single will represent the 100th entry in the local imprint's catalog.
"Just to Say" is a soulful and dynamic piano ballad about heartbreak and loneliness. Marrying the sounds of classic Motown and a Winehouse-esque blues, warm electric piano trills over rolling rhythms while Robertson's smoky rasp is intertwined with the brass trio's lush sustains that combine to build toward a climactic and cathartic vamping finale as she refrains heart-wrenchingly, "It hurts me just to say I don't belong / It hurts me just the same, I'm alone."
Robertson credits her work with Rux in Genini for helping to build her courage a bit in writing her own songs.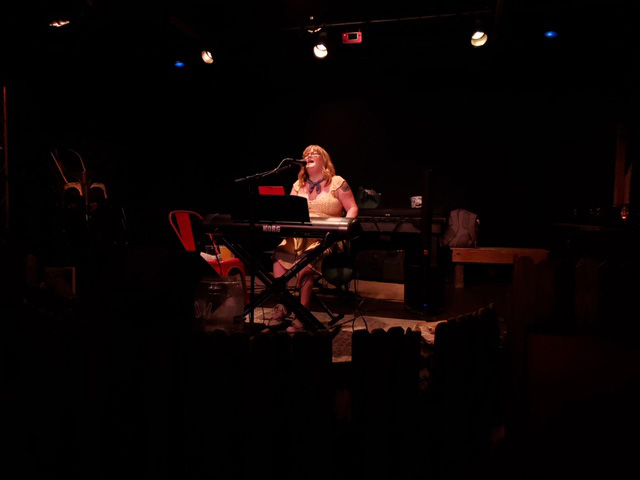 "She set the vibe," Robertson said. "She set the right, cool tones and basslines and things like that to where everything would just flow out of me. I gained a lot of confidence with Genini, to hear that people actually liked the stuff I was writing."
Rux also helped remove some of the pressure Robertson had been putting on herself in writing lyrics.
"I think I wrote more melodically than intellectually," she said, meaning that the words did not come as effortlessly as the music. A gifted pianist, sultry chords just fall from her fingers. The words were taking more time. Then through working with Rux, Robertson said she realized "the song doesn't have to mean anything. You can just throw it out there and release it, and it doesn't matter. If there's a feeling or emotion behind it, you just hope that that resonates with someone."
She admits that her commitments with other artists over the years have likely kept her from focusing on her music as much as she would have liked.
"I guess I just didn't invest in myself as much as I probably should," she said. "I was just asked to do things, and I'd be like, 'OK, I'll go play on that thing or whatever,' and I just never made the time for myself."
Robertson believes that finally having one recording to her name will motivate her to continue with her own music. The next step? Put a band together to take her songs to the stage in the full spectrum — though they're just as moving presented by only her and her piano. The hope is that this is the first of many to come.
"Knowing how it turned out is so exciting," she said. "To hear it and to be like, 'Oh, yeah. That actually turned out pretty good. I could probably do some more of these,' " she added with a laugh.