It's a wild, wild world we live in. Your well-mannered pup is welcome to accompany you to bars, breweries, coffeeshops, distilleries, and restaurants almost everywhere. For the sake of homing in on only eight choices, I'm covering the ones with animals in the names, because I'm still this many years old at heart and will want to add this column to my animal scrapbook at my mom's house (holds up eight fingers).
1.) From 3pm to 7pm Wed-Fri, it's happy hour at Birdie's Social Club (2736 W 6th St, Fort Worth, @BirdiesSocialClub), the pastel space formerly occupied by Lola's. (I know, I know. "Birdie" is a golf term. Just go with me on this.) Specials include $4 wells and domestics on all three days and $5 margaritas on Wednesdays. Your dogs are welcome to join the fun, and there is a colossal space for them to romp out back.
2.) A good boy named Brix and his humans at Brix Barbecue have a new home. After a successful soft opening recently, they are putting their best paw forward at 1012 S Main St (219-363-6210) starting Friday. Stop in from 11am to 5pm (or until sold out) Fri-Sun. For future days and times, keep an eye on Facebook.com/BrixBarbecue.
3.) Check out the Mutt Menu at Fort Brewery (2737 Tillar St, Fort Worth, 817-923-8000). Not only do they welcome dogs on the patio, but they have a special menu just for them. Options range from the Basic Woofer for $6 (chicken and brown rice) to the Spoiled Rex bone-in ribeye dinner for $65. There's even a Yappy Hour 3pm-6pm Wed-Fri with 50% off the Mutt Menu, plus a dollar off beers and 50% off select appetizers for "pawrents."
4.) On Mondays, Cowtown Brewing Co. (1301 E Belknap St, Fort Worth, 817-489-5800) serves stuffed quesadillas for $13. Your 12-inch tortilla is loaded with your choice of brisket, chicken, or turkey plus bell peppers, cheese, and onions. The brewery suggests you pair it with La Mera Hora, a Mexican lager brewed on-site.
5.) Stop by the pooch-friendly front patio at The Lazy Moose (1404 W Magnolia Av, Fort Worth, 682-708-3822) and try a Rosemary Greyhound (vodka, grapefruit juice, and a touch of rosemary simple syrup). The bar is open 4pm-11pm Wed-Thu and 4pm-1:30am Fri-Sat.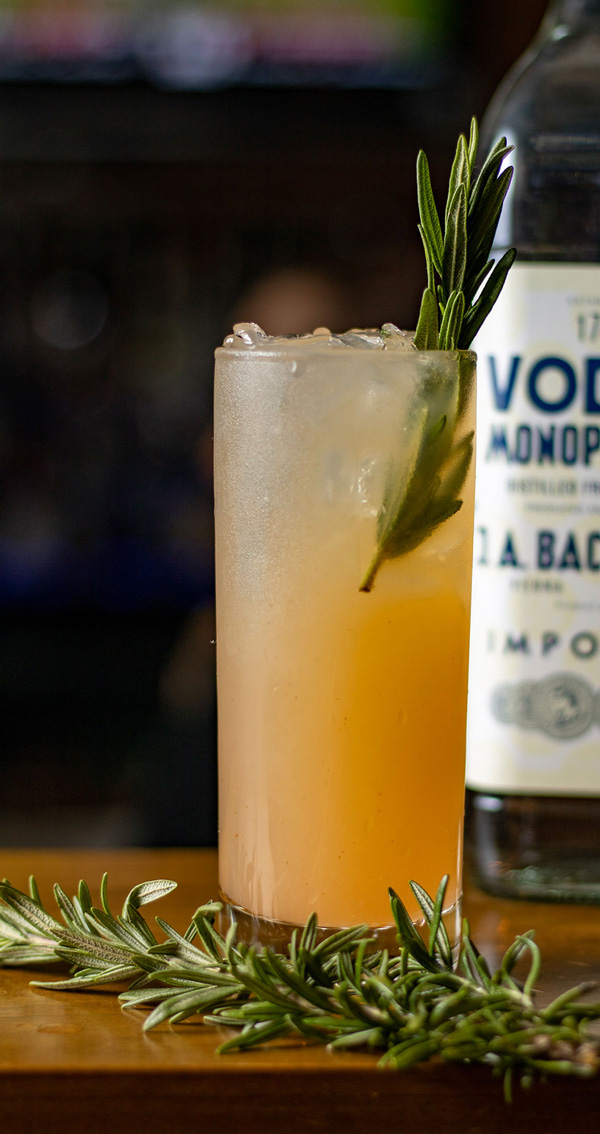 6.) If cider is your thing, Locust Cider (710 S Main St, Ste 100, Fort Worth, 817-378-4483) recently released a new aged cider to celebrate the brewery and taproom's eighth anniversary. Smoked Chili Stone Fruit is made with apples, apricots, and peaches that have been co-fermented with ancho, arbol, and habanero peppers. Try it any evening on the patio with or without your dog, but if you come on Wednesday at 7pm, you can play B.I.N.G.O.
7.) When you're in the company of canines, and someone mentions a "steaming pile," you imagine the worst. Thankfully, the doggos on the patio at Rodeo Goat (2836 Bledsoe St, Fort Worth, 817-877-4628) are well-mannered, and the Steaming Pile is delish. Jalapeño-cheddar tater tots come topped with bacon, melted cheddar, chive goat cheese, and a sunny-side-up egg, plus a dash of truffle oil and served with ranchero dressing for dipping.
8.) I usually don't give two spots in this column to the same place, but Rodeo Goat has Goat Balls. These fried brie-stuffed biscuits are dusted with powdered sugar and served with blackberry compote for dipping. On my next visit, I'm abandoning my usual burger and going with a Steaming Pile and, for dessert, the Goat Balls.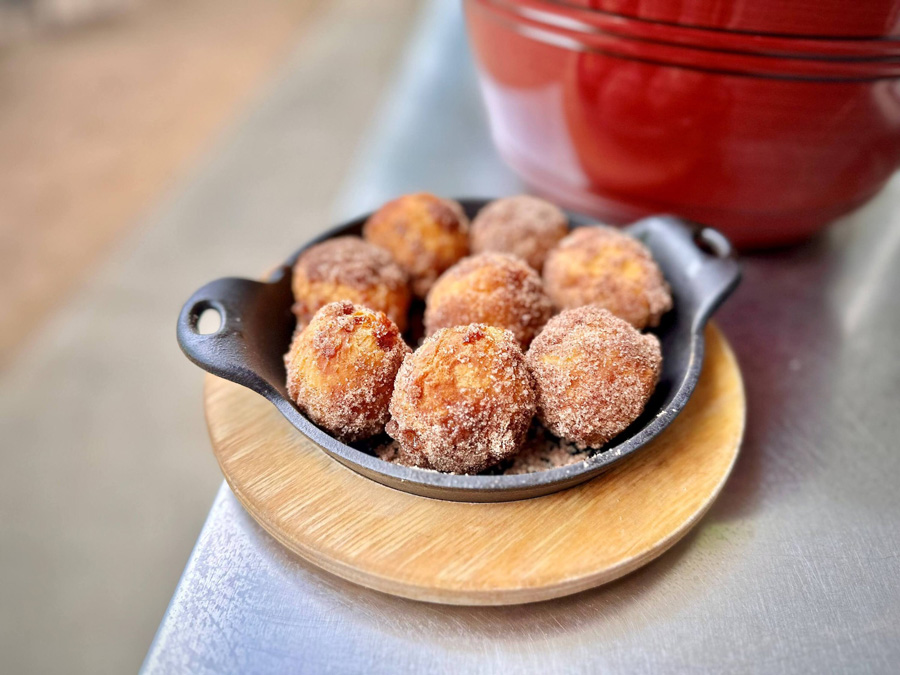 Fort Worth is home to more meat-free options than ever. Read about a few in Vegan & Vegetarian Fare in Creature Comforts 2023.