The term "dog days of summer" refers to the sweltering and humid weather during July and August in the Northern Hemisphere, or so says the Farmers' Almanac. "The 'dog days' were believed to be a time of drought, bad luck, and unrest, when dogs and men alike would be driven mad by the extreme heat." In astrology, this time period also coincides with the rising of Sirius, the Dog Star, if you're into that sort of thing.
In case you have not noticed, many animals are referenced in this week's issue, including our Night & Day section. Welcome to Creature Comforts 2023. So, what animal-centric happenings are on the calendar during the hottest time of year? Many things, my friends. Many things.
 Thursday, July 27, 2023 
Those interested in attracting birds to their backyard can attend the free online class Gardening for Birds hosted by Save Tarrant Water and led by a Tarrant County master gardener. At 6pm, log on to learn about creating habitats and providing food sources for different kinds of visiting birds year-round. For more information or to register, visit Bird_Garden_Eventbrite.com.
 Friday, July 28, 2023 
Stock up on animal-related and non-animal-related books of all shapes and sizes at the 40-Year Anniversary Sale at Recycled Books (200 N Locust St, Denton, 940-566-5688). With three floors of used books, movies, music, and more, there is something for everyone, including animal lovers. Fri-Sun, everything is 20% off in celebration of the landmark day.
 Saturday, July 29, 2023 
As if I'm not going to mention that The Toadies are playing at the Lexus Box Garden at Legacy Hall (7800 Windrose Av, Plano, 972-846-4255). It's like you don't even know me at all. Doors open at 6pm, and the show starts at 7pm. Get there early to catch openers Here Holy Spain, another North Texas favorite. Tickets start at $28 on Prekindle.com. (NOTE: This show is now sold out.)
 Sunday, July 30, 2023 
Explore the world of sharks daily thru Mon, Jul 31, at SEA LIFE Grapevine (3000 Grapevine Mills Pkwy, Grapevine, 469-444-3050) as they celebrate Shark Month. Enjoy sensational encounters with seven unique species. Watch them swim overhead and around you in Texas' only 360° ocean tunnel and become a shark expert through various interactive activities. With Meow Wolf in the same building, you can make a whole day of it. A word of advice: go to the aquarium first. We went after Meow Wolf, and I spent the whole time wondering if the animals were real or not (#MindBlown). SEA LIFE tickets start at $19.99 at VisitSeaLife.com.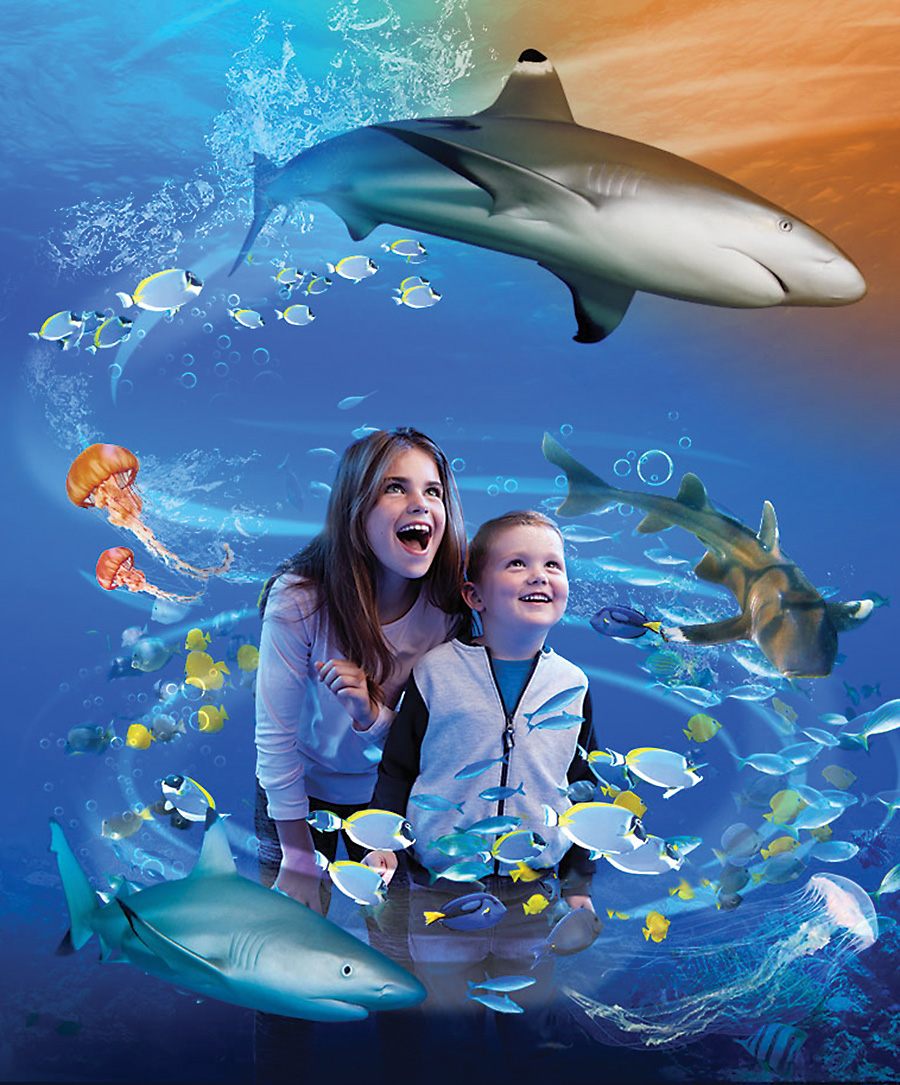 Monday, July 31, 2023 
A club named for insects is now the go-to for those seeking a cat-scratching good time. Translation? The Cicada (1002 S Main St, Fort Worth, @The_Cicida_FTW) currently hosts performances by Claws Out Comedy (@ClawsOutComedy). "Come see PURRfessional comedians working out their acts every Monday night at Cicada," says Claws-Out owner Monna. "There are new lineups each week." There is no cover, and draft beers are $1 off.
 Tuesday, August 1, 2023 
Among the works at the Kimbell Art Museum (3333 Camp Bowie Blvd, Fort Worth, 817-332-8451), you will find a furry oil-on-canvas friend. Painted by Ferdinand Georg Waldmüller in 1836, "Dog Guarding a Basket of Grapes" is one of many pieces featuring animals throughout the museum. As admission to view the permanent collection is always free, a scavenger-hunt outing with the kids would be affordable indoor fun for families. (Air-conditioning for the win!) Take the kids 10am-5pm Tue-Thu and Sat, noon-8pm Fri, or noon-5pm Sun and see what other animal art they find.
 Wednesday, August 2, 2023 
Remember when Finding Nemo caused a worldwide shortage of clownfish? Let's not do that again, m'kay? Even if your kiddos beg you for a pet turtle after seeing Teenage Mutant Ninja Turtles: Mutant Mayhem, which opens tonight, don't do it. As a turtle mom myself, I can tell you a couple of things. First, they don't actually have ninja skills or eat pizza. What they can do is live a long time, and they will definitely outlive your child's interest in them. Please leave them in the wild, see them at the zoo, or just enjoy them at the theater. The end. Oh, wait. How did I get mine? Glad you asked. They were given to my high school boyfriend's little sister as a gift. As the animal whisperer in the group, I inherited them once her interest waned. They are still with me some 30-plus years later.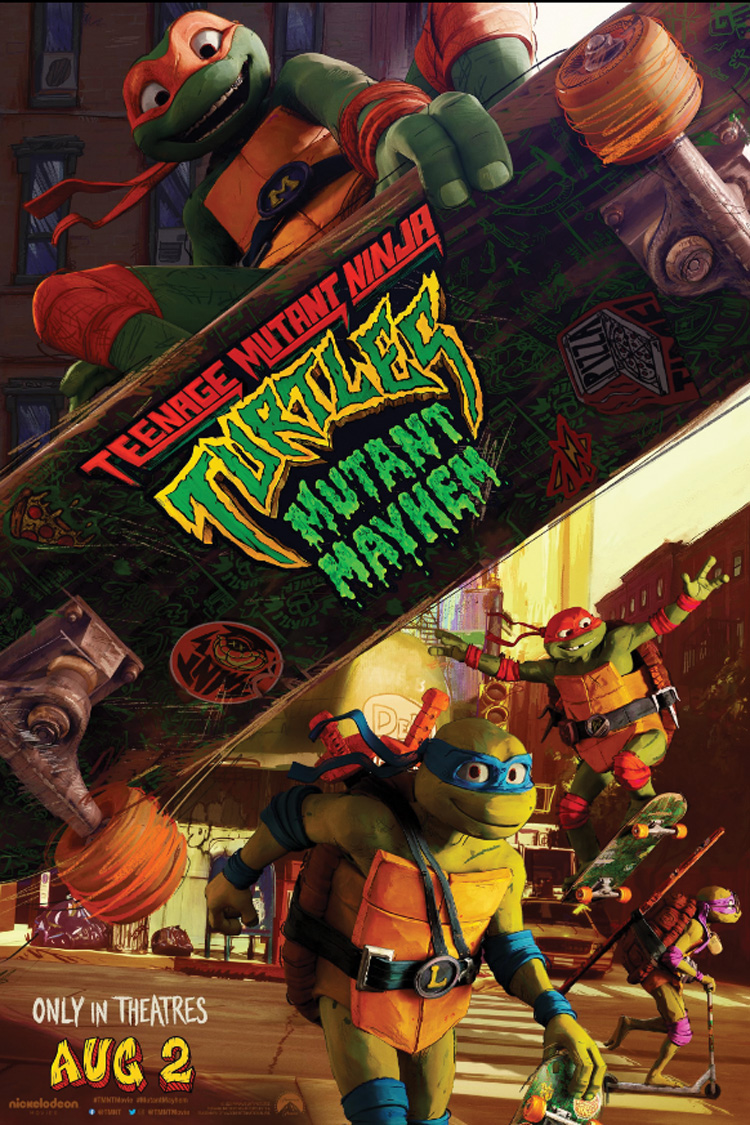 Thursday, August 3, 2023 
Texas Movie Bistro (3980 Boat Club Rd, Fort Worth, 817-238-7764) is hosting a Summer Series thru Thu, Aug 10, featuring family-friendly movies at 11am Mon-Fri for only $2 per person. This Friday thru next Thursday, it's Puss in Boots: The Last Wish, followed by Trolls World Tour Fri, Aug 4, to Thu, Aug 10.
 Friday, August 5, 2023 
Metal music mecca Haltom Theater (5601 E Belknap St, Haltom City, 682-250-5678) hosts a Leo Fest celebrating everyone born during hell month-ish. Leo is the fifth sign of the zodiac, and anyone born between this Sunday and around Tue, Aug 22, is considered a Leo in astrology terms. Its representation as a lion is usually linked with the Nemean lion slain by Hercules. (I did not know that. Thanks, Google.) As a person with an Aug 27 birthday, I am considered "on the cusp." For a list of great birthday presents for me, check out this week's Big Ticket. Meanwhile, head to the Haltom and see The Community, Desolation Angels (Bad Company tribute), DFW All-Stars from Arlington School of Music, Eva Kora, and Nytrat. Tickets are $10, and doors open at 7pm.
Because I love a good theme, I'll give you a sneak peek into future Night & Day writeups similar to what you read above. In August, there is a concert called Dark Side of the Mule, an art show by Tigerbee, a concert by Flying Racoon Suit, and a Dog Day at a local pool. Then two weeks from now, you can read about how teachers can adopt cows for their classrooms in our Back to School issue. Stay tuned. And, as always, you're welcome.
It's a wild, wild world we live in. Your well-mannered pup is welcome to accompany you to bars, breweries, coffee shops, distilleries, and restaurants almost everywhere. Read about some of theses places in the Ate Day8 a Week column in Creature Comforts 2023.