Time once again for us to run down the summer's soccer transfer business. With me as always is my imaginary interlocutor.
Great to be here, but don't you usually do this in early September?
Yes, but I held up this year because the Saudi Pro League closed their window late. We'll get to that later, but the biggest story for us right now is Lionel Messi himself coming to our shores.
How much of Lionel Messi's form is him being brilliant, and how much is MLS' defenses being bad?
Messi gets the edge about 60-40. The World Cup winner has been tearing it up in our league to adoring crowds. He's helped make Inter Miami into Barcelona West, as ex-teammates Jordi Alba, Gerard Piqué, and Sergio Busquets have joined him in South Beach, along with Barcelona's Champions League-winning coach Gerardo Martino.
How did Barcelona take that?
They were hoping to lure Messi back into the fold, but when he signed for the pink and black of Inter, the Spanish giants acted like a bunch of punks, putting out a catty statement saying that Messi wanted a less demanding challenge. This is unfortunately not new behavior for Barca, who behave like they win all their titles because they're better human beings than the rest of us but turn petulant when they lose. (Remember the groundskeepers turning the sprinklers on Inter Milan after the nerazzurri beat them in the Champions League?)
Is this is a bigger move than David Beckham coming to MLS?
I would say no, even though Messi is a better player than Beckham (who, ironically enough, is his boss as part-owner of Inter Miami). Beckham transferred to our league at a time when many soccer fans around the world didn't even know there was a league in America. Messi, though, has shifted the balance of power in MLS in a way that even Beckham didn't. Inter have become the hot ticket everywhere in North America and while the club remains second from the bottom in the Eastern Conference (because they were that bad before Messi and cohorts got there), there's still a month left for them to make the playoff places, though Messi's going to miss some of that time playing for Argentina. At least he's in Miami, one of many places in America with a big Spanish-speaking fanbase.
Who were the big movers in the transfer window?
The Saudi league. Specifically, the Public Investment Fund that is a financial arm of the KSA's government. They own a majority stake in four of the biggest clubs in their league (Al Ahly, Al Ittihad, Al Hilal, and Al Nassr) as well as Newcastle United in the English Premier League and LIV Golf. Those four clubs splashed out more than $1 billion this summer to snag an enviable roster of talent: Neymar, Karim Benzema, Yassine Bounou, Kalidou Koulibaly, Fabinho, Roberto Firmino, Édouard Mendy, Sadio Mané, Aymeric Laporte.
What do we think about that?
I have some understanding towards Arab and Muslim players like Bounou, Benzema, and Riyad Mahrez who want to spend the twilight of their careers in an Arabic-speaking environment where they'll be paid buckets of cash for playing a mere handful of matches against cupcake opponents. On the other hand, Jordan Henderson positioned himself as an LGBT ally at Liverpool and then turned around and took the blood money from a regime that decapitates gay people. Take it away, Tyra Banks: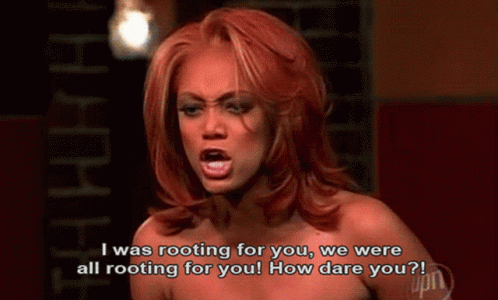 Thank God Messi didn't do that.
Don't crown him a hero for playing in America just yet. He's still pulling down $25 million to be a spokesman for Saudi Arabia's tourist bureau, even if he's playing here. I am happy that Mohamed Salah didn't make the move despite a determined push from the Saudis. I would hate to think less of the Egyptian genius.
What other significant moves were there?
Manchester United finally offloaded Mason Greenwood, three years after the brilliant attacking player was charged with rape. The charge was finally withdrawn because the accuser wouldn't cooperate with the British government's investigation, which the player predictably treated as an exoneration. The team made an effort to whitewash Greenwood's reputation that, detestably, involved pressuring the players on their women's team to vouch for his character. (Commendably, the women wouldn't do it. United should have hit up Ashton Kutcher and Mila Kunis.) In the end, the club loaned him out to unglamorous Spanish club Getafe. It'll be interesting to see what kind of form he has after being sidelined for so long. With everything else going on in Spain, he's not getting a hero's welcome; in a road match at Osasuna, the fans in Pamplona chanted death threats at him. In the meantime, United's Brazilian striker Antony is now dealing with his own accusations that he beats women and Jadon Sancho publicly accused his coach of scapegoating him after not even being dressed for the team's loss to Arsenal. All this on a team that everyone thought was on the upswing. What the hell's going on with the red side of Manchester?
What else happened in England?
Chelsea splashed out $1 billion to make over their squad under Todd Boehly's ownership, and the result has been an unholy mess, with losses to West Ham and Nottingham Forest plus a goalless draw to Bournemouth. It's early, and perhaps new Coach Mauricio Pochettino will get all the new players to pull in the same direction, but right now it's pretty funny watching this expensive squad struggle. Meanwhile, after an offseason of Liverpool losing their entire midfield to the Saudis and everyone saying they needed a whole new unit, the Reds quietly did it, bringing in Dominik Szoboszlai, Wataru Endō, and World Cup winner Alexis Mac Allister, and all of them have contributed so far. Tottenham Hotspur finally ended the long-running Harry Kane saga by selling the magnificent striker off to Bayern Munich, and Spurs are playing with joy under new Australian coach Ange Postecoglou. Joy was in very short supply under their last two coaches, so that's good.
Which American players moved during the window?
It was another busy summer for our guys. Christian Pulisic escaped the chaos at Chelsea to move to AC Milan, and he scored a blinder of a goal against Bologna that had the Italian announcer chanting "U-S-A!" He's joined by fellow American Yunus Musah at the rossoneri, while Tim Weah moves to Juventus. PSV Eindhoven, no stranger to American players, got Ricardo Pepi, Sergiño Dest, and Malik Tillman. Leeds United were relegated after changing coaches about 47 times to avoid relegation, so Tyler Adams will now be agitating on behalf of Bournemouth and Brenden Aaronson heads to the Bundesliga and Union Berlin. Folarin Balogun, USA's next goal-scoring prospect, heads from Arsenal to Monaco, where he'll get more playing time in a cushy and low-pressure environment.
Give me Hoops news.
Not much, I'm afraid. FC Dallas lost defender Justin Che to the Danish powerhouse Brøndby, which promptly loaned him to Dutch club ADO Den Haag. The Hoops gained former Real Madrid player Asier Illarramendi, so we'll see what kind of chops the Basque holding midfielder brings to Dallas' base as the locals make their own push for the playoffs.
What are the latest developments in the Luis Rubiales circus?
There are so many that I'm going to cover those in a separate post. Watch this space.