Matthew Broyles is a busy man. As a musician, mostly performing under "The Matthew Show," he plays several nights a week. In addition, he co-fronts the psych-folk outfit Ah Pook the Destroyer as well as lending his guitar playing talents to a bevy of local bands and singer-songwriters. He's also a record producer, a radio host, a podcaster, and a novelist. In his latest venture, he's combined these last three disciplines into not only something he's never done but something that is seldom done at all anymore. He's adapted his self-published sci-fi novel Rewired into an episodic audio play. He's intending to bridge the audiobook format with that of a classic midcentury noir radio serial.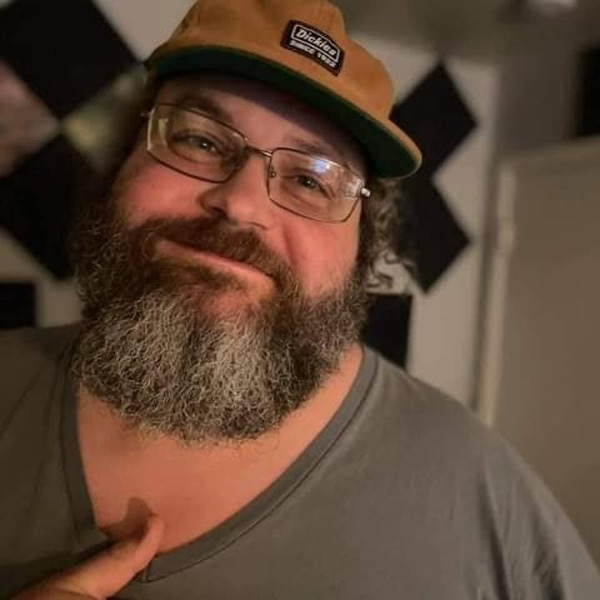 "When I put the book out a few years ago, people were like, 'Oh, yeah. I want to read that!' " Broyles explained about his decision to adapt his first book to an audio format. "Then, a few months later I'd meet them again, and they'd go, 'Man, I just haven't had time to read lately. I've just been too busy.' Yet most people I know will listen to podcasts or audio books or whatever while they're doing other things. My thought was, if I want to get this story out there, in this modern age, this might be the best way to do it."
With so many newer forms of media constantly competing for our attention, readership in general is steadily declining. Even those who have been lifelong readers have found that these days they have less and less time to devote to the task. Broyles' thought to overcome that hurdle was by providing his content in a form most people still regularly consume. The first episode of Rewired: A Radio Play will be available via YouTube, Bandcamp, and the standard podcast platforms on Oct. 11, with new installments premiering every Wednesday for the duration of the staggering 26-episode run.
"Originally, I was just going to make an audiobook of me reading it," he said, "but the more I thought about me doing all the various characters, I thought, 'That's going to get kind of confusing.' Plus, that's a long time to have to hear my own voice," he added with a laugh.
A fan of classic radio serials like The Shadow and The Jack Benny Show, Broyles had the idea to do something similar with Rewired. The classic audio play format lends itself nicely to the noirish sci-fi subject matter.
Rewired centers on a dystopian near future where corporations have mastered an implemented total mind control. A certain percentage of the population have figured out how to detach from the control of the evil corporate baddies, yet the new psychological freedom comes at the cost of "hallucinations" of tiny humanoid creatures that split the populace into factions. It's the sort of social commentary and religio-political themes that drive most of Broyles' work.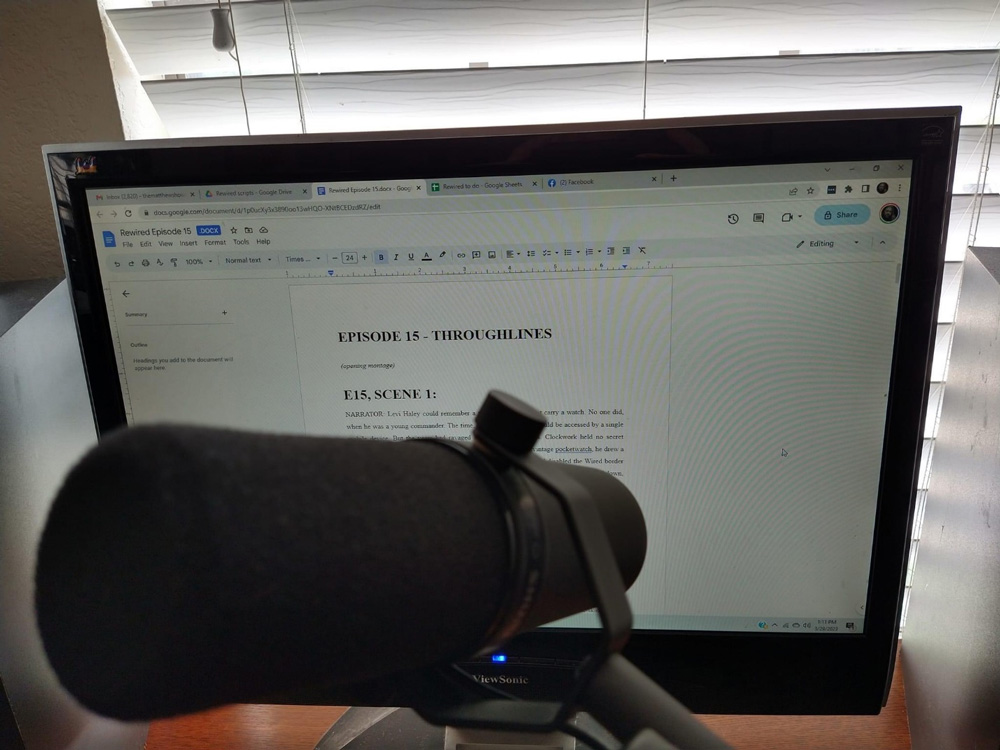 As a sound designer, audio engineer, and the main narrator, Broyles knew he had some of the necessary expertise to make it work. He just needed the other voices. For this, he reached out to his hometown artistic community.
"I have to say, Fort Worth showed up!" he said. "I didn't know what the response was going to be when I put the call out, but I had a huge response. It's really kind of like a community theater production, honestly. There's really only a few people in the cast that aren't local."
Almost none of Rewired's cast had any prior experience with acting or voiceover work. Fellow musicians-turned-first-time voice actors include singer-songwriters Stefan Prigmore, Keegan McInroe, Ben Napier, and Levi Ray, who trade lines with the likes of local comedian Monna and painter Trista Morris.
Throughout the arduous two-year undertaking, Broyles had to maintain a consistent vision for his characters and guide the fledgling voice actors through the process, though he often leaned toward the actors' comfort over strict adherence to the source material.
"My main thing is just like, 'Are you feeling it?' " he explained of his approach to the performers. "If you're feeling it, then don't overthink it too much. Just read it the way you would say it."
There will be a release party on Monday at The Cicada on the Near Southside to celebrate the premiere of Rewired: A Radio Play. Much of the cast will reassemble to perform staged readings of the material in front of an audience. Broyles hopes it will help bring interest to the project.
"I feel like the listeners will be the judge," he said. "I feel like we put the story across in a very engaging way and a way that is different. I think it's a good representation of Fort Worth talent, and it's a good story."
Rewired: A Radio Play
8pm Mon at The Cicada, 1002 S Main St, FW.