Maiden Fine Plants & Spirits, 1216 6th Av, FW. 817-953-8327. 5-10pm Wed-Fri, 11am-2pm, 5pm-10pm Sat.
Amy McNutt's first venture operating a vegan food restaurant in Fort Worth started with husband James M. Johnston two decades ago. Spiral Diner was one of the first "new" places on West Magnolia Avenue. Back then, before the massive gentrification of the surrounding Fairmount neighborhood and Near Southside in general and the outcropping of all the bars, back before Blue Zones plant-slant cooking and Keto and Whole 30, Spiral was both a novelty and a staple. My memories of early Magnolia include pancakes and nachos from Spiral. I remember finding the food at Spiral tasty but heavy, because vegan interpretations of stick-to-your-ribs comfort food are essentially still comfort food.
Spiral's initial success led to other Spirals in Dallas in 2008 and Denton in 2017. The Dallas restaurant closed last year, but a new Spiral will soon plant itself in Arlington. The proposed location is relatively close to UTA and both sports stadiums, ensconced in neighborhoods full of pizza, wings, burgers, and 'cue.
In a phone interview, McNutt said her team was kicking around a fine dining concept since before 2020. She waxed enthusiastic about a menu that would change seasonally with the spring and fall solstices. In early summer, her team gambled that an eight-course, prix fixe, chef-driven menu could be more than just a novelty. Maiden Fine Plants & Spirits, a 40-seat restaurant just down the street from Spiral, opened for the kind of slow-paced fine dining that isn't common in Fort Worth.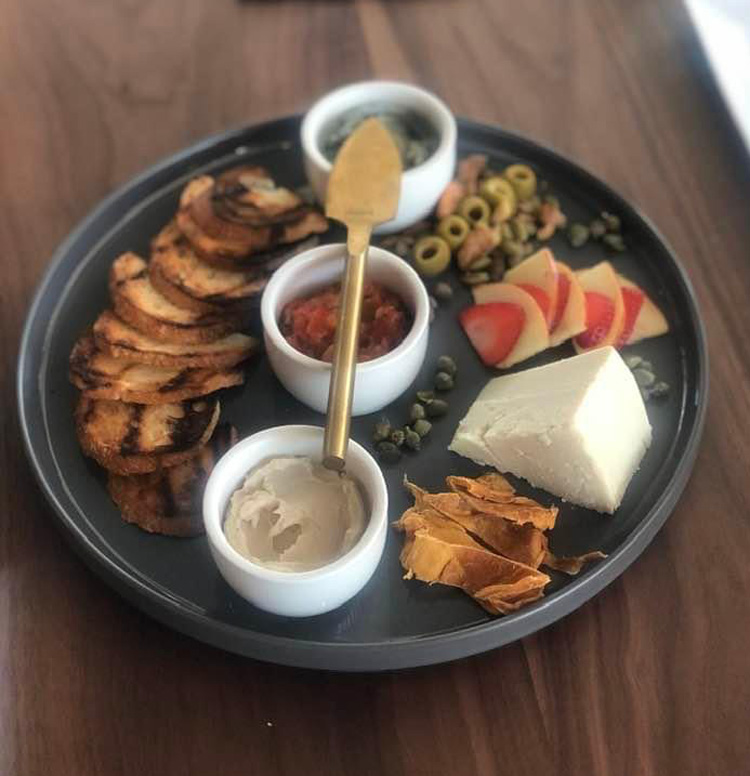 McNutt came out firing. The eight courses include a consommé, salads, main dish (usually pasta- or potato-based), and dessert. The $150 per-guest price tag was a shock to some, as was the two- to three-hour timeframe. The immediate discussion turned, perhaps predictably, to how unwilling local diners might be to fork over what might be half a mortgage payment for dinner for four, even if it's gloriously curated, white-tablecloth dining.
The eight courses, billed as "an immersive and indulgent dining experience showcasing our chefs' creativity," require a fairly intensive three-hour time commitment. And there are no substitutions, unless someone at the table has an allergy.
"All you have to decide is what you want to drink," McNutt said.
Other restaurants offering prix fixe multi-course meals or tapas for dinner have tried — and failed — in town. I miss Le Cep, with its cuisine modern approach to four courses of French cooking. Specifically, I mourn the luxury of a cheese cart rolling up tableside. In 2013, we were in love with the Spanish tapas of Sera, but it turns out that tapas, like love, was fleeting. And the stalwart izakaya Shinjuku Station, serving plates bigger than appetizers but smaller than entrées since 2011, closed earlier this year.
Additional discussion abounds in the foodie community about portion size. Perhaps because we're used to equating fine dining with meat and two sides, the idea of plant-based cuisine seems to have some people questioning. McNutt calls this "the difference between an all-you-can-eat buffet and quality fine food." And since the entrée is usually a pasta dish, McNutt says that most of her diners find that there's plenty of food and even enough to take home for snacks later.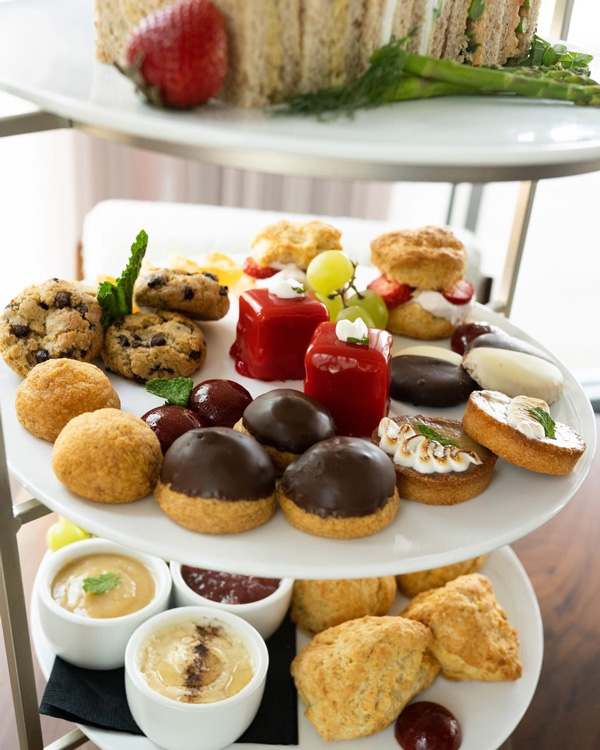 In August, McNutt expanded to offering a four-course meal for $90 — it's the same idea, just less of it, with faster service. And now there's time for tea on the weekends, which McNutt describes as "so much fun." She offers a fairly authentic three-tiered display of savories and sweets along with unlimited pots of tea. Having sampled some of the tea treats, the savories are on par with what you'd find at a proper tea anywhere. There's a chickpea salad that tastes remarkably like tuna salad and a sunflower butter on really tasty sourdough bread. For the sweets on the tiered tray, the densely lovely chocolate and lavender scone was a real surprise.  Shortcake, petit fours, meringues, fresh fruit, and dainty cucumber sandwiches complete the tea menu.
The evening fine dining and weekend tea service is by reservation. There may be a table or two open, but McNutt said that's a rarity of a weekend. I encourage doubters to belly up to the bar at Maiden, where no reservation's needed, for a drink and a few small plates. I brought my vegan buddy to Maiden to enjoy the cheese plate with seasonal accompaniments and gluten-free toasts upon request. We both loved the cheeses, and I was surprised at how tasty the nut-based products are. We also sampled the parsnip fries, which were a little chalky, despite a spicy chile aioli. Other choices include grilled artichokes, an olive oil cake, and tempura leeks, although the menu will change frequently.
The cocktail menu is sturdy, with some interesting wines, classic cocktails, and zero-proof mocktails if you desire. The Olive the Things martini, with house-stuffed vegan blue cheese olives, was the best martini I've had in a long time.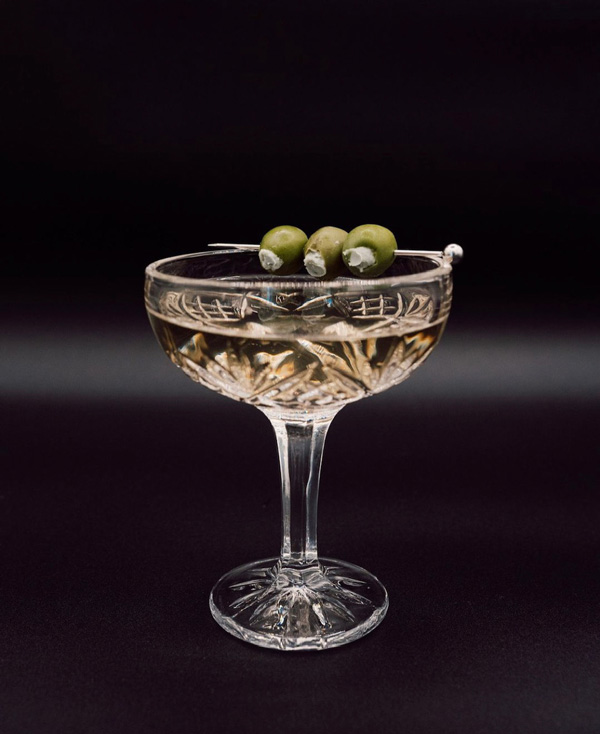 Four months in, McNutt and company are succeeding with evening service four days a week. At the time of this writing, reservation times abound for all slots this week. Spiral Diner showed cynics that plant-based cuisine has a place in Cowtown. Perhaps Maiden will demonstrate that we're ready for plant-based fine dining.
Maiden Fine Plants & Spirits
Eight-course prix fixe experience $150
Cheese plate $18
Parsnip fries w/aioli $5
Olive the Things martini $18