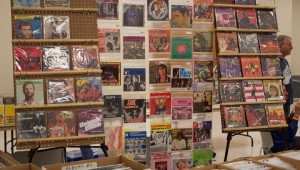 Jeremy Hallock
The Dallas Record Show passed the test, gathering 32 vendors to the Richardson Civic Center Saturday for its inaugural convention and attracting more than 500 buyers. The first event of its kind did well enough for a second eve...
Ken Shimamoto
One wonders if Lester Bangs was foreseeing this when he wrote that rock 'n' roll is a "raw wail from the bottom of the guts." Recorded by redoubtable noise maven Steve Albini in his Chicago lair last sum...
Flights of sonic fancy twirl across Stumptone's new LP, Gravity Suddenly Released.


Jimmy Fowler
Most musicians go through little rituals when songwriting, and most of them can't explain the madness to their methods.