Art by Rasha
Fort Worth Zoo
(1989 Colonial Pkwy, 817-759-7555)
$60+
Did you know that new grandmother Rasha, the Asian Elephant, likes to paint? She took up the hobby as part of the Fort Worth Zoo's behavioral enrichment program. When available, her work can be purchased in the Safari Shop just inside the main entrance. Go on a bit of a treasure hunt the next time you visit!
Assorted Gifts
Doc's Records & Vintage
(2628 Weisenberger St, 817-732-5455)
$60+
Along with every imaginable CD and vinyl album you can think of, Doc's has an array of funky vintage items for sale, including in-house merchandise and items in third-party vendor booths. This example is a Beatles collage that you can find in Booth 103.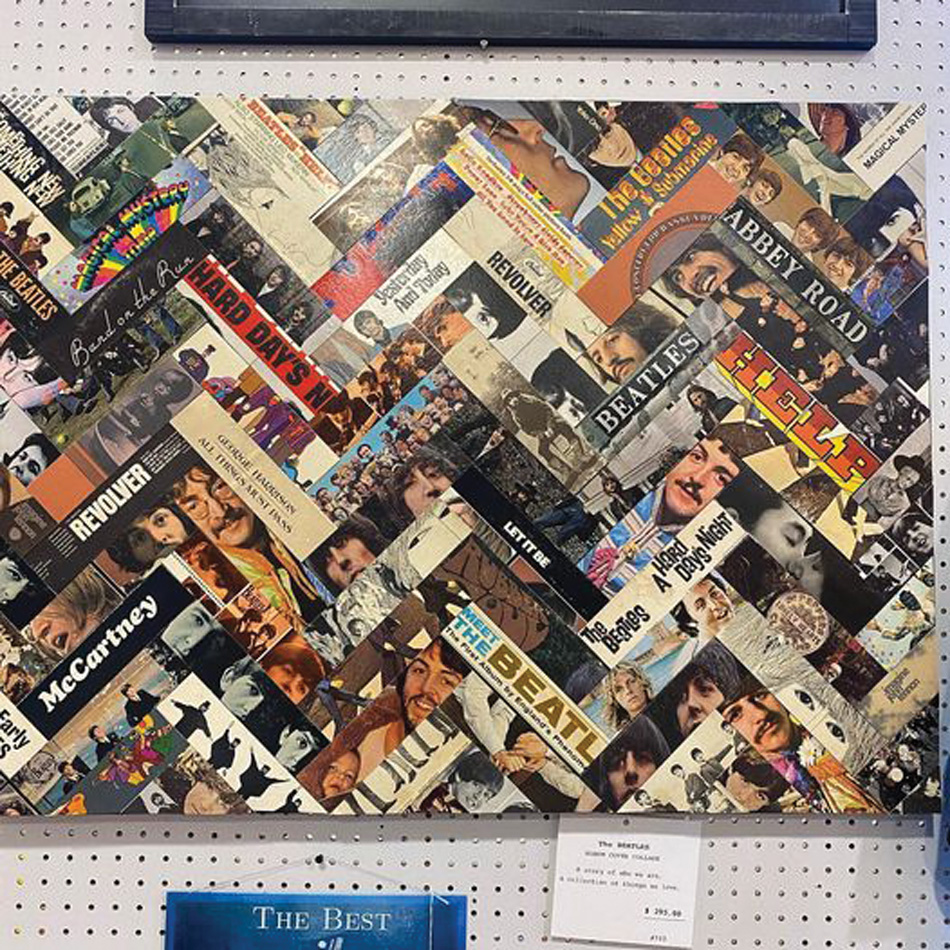 "Combat of a Tiger and a Buffalo" Print 
Etsy.com
Prices Vary
Are you as obsessed as I am with the new Facebook-becoming-Meta commercial with the painting come to life? No? Well, you can quit reading. For the rest of you, I did a little googling and found out the original piece is an oil-on-fabric from 1908 by French naïve artist Henri Rousseau. To see it in real life, head to the Cleveland Museum of Art (11150 E Blvd, Cleveland, Ohio, 216-421-7350). Meanwhile, you can buy a print or canvas wrap of the piece from various sellers on Etsy.com.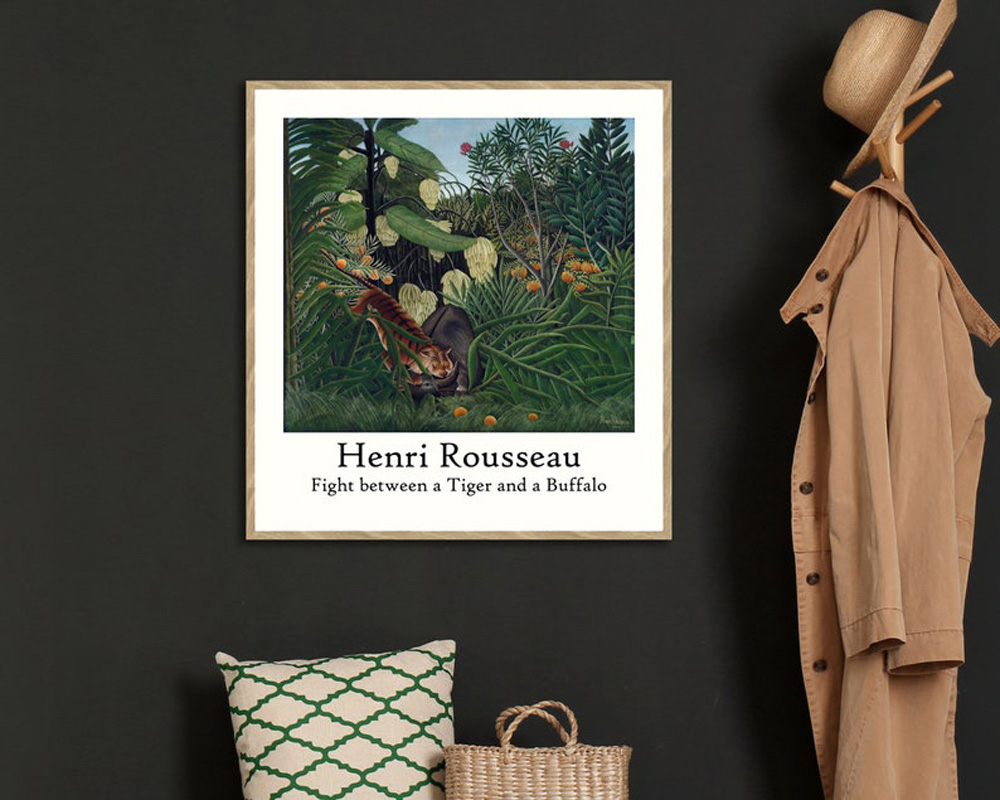 Gold Geometric Teardrop Terrarium 
Ephemera
(1208 W Magnolia Av, Ste 106, 817-382-8238)
$75
Give the handmade gift of a tiny plant collection by making a terrarium at an upcoming workshop at Ephemera, or buy a ready-made terrarium starting at $25. This gold, geometric terrarium with a faceted shape, for example, can hang or sit flat. It measures 6 by 9 inches and includes three plants.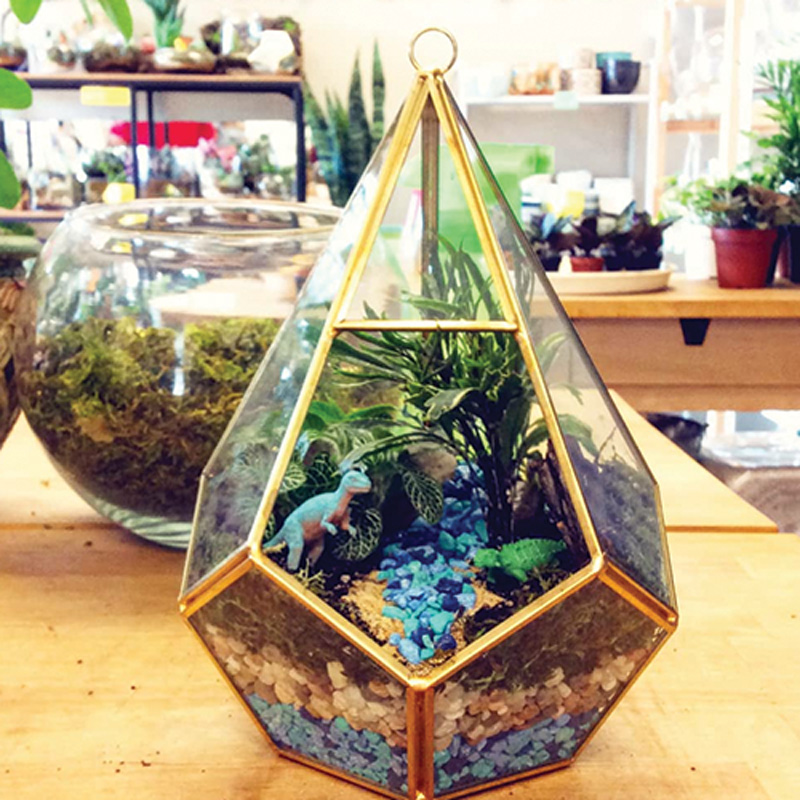 The Kimbell Cookbook
Kimbell Art Museum
(3333 Camp Bowie Blvd, 817-332-8451)
$30
The Kimbell's first manager of food services, Shelby Schafer, presents 335 of her favorite recipes in The Kimbell Cookbook. This book is not available in other stores. Pick one up when you visit the museum or order at ShopKimbellArt.org.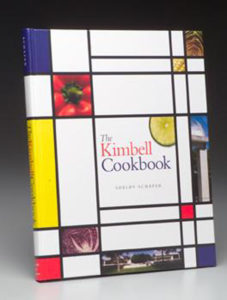 Modern Mug
The Modern Art Museum of Fort Worth
(3200 Darnell St, 817-738-9215)
$18
There is no need to leave The Modern behind when you head home after a day at the museum. Take it with you! This ceramic mug showcases the historic architecture of the renowned Tadao Ando building. If you're not visiting in person soon, you can also order items at Shop.TheModern.org.
Nancy Lamb Acrylic Luggage Tag
Artspace 111
(111 Hampton St, 817-692-3228)
$32
Local legend Nancy Lamb created a series of stand-out luggage tags featuring some of her iconic paintings. Find these durable, weather-proof tags in the online gift shop at ArtSpace111.com before they sell out.