Dancing The Creation of the World sounds like a major undertaking for a small dance company, but Metropolitan Classical Ballet takes up the challenge Saturday with a 10th anniversary season-opening performance in Bass Performance Hall. Actually, MCB presented the full-length Russian ballet two years ago at Texas Theater on the UT-Arlington campus, "but that was an old Moscow production," company co-artistic director Alexander Vetrov said, "and looked a little shopworn."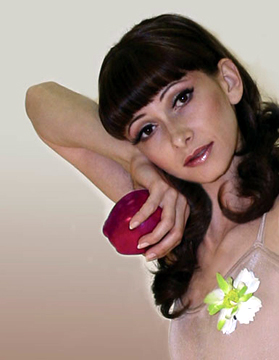 This time, MCB is using scenery and costumes designed by Elizaveta Dvorkina, recently purchased from the now defunct Indianapolis Ballet. "It's better-looking and brighter than we had before," he said. The Soviet-era ballet was choreographed for the Moscow State Classical Ballet in 1971 by the husband and wife team of Vladimir Vasilyov and Natalia Kasatkina. Vetrov danced the role of the devil for the Moscow troupe and repeated his performance in Indianapolis when he first came to America.
The original music is by Andrei Petrov, well known in Russia for film scores and show music, who died this year in St. Petersburg. Ron Spigelman, former associate conductor of the Fort Worth Symphony and current music director of the Springfield Symphony in Missouri, will conduct the MCB orchestra. Based on the Book of Genesis, the ballet is, according to Vetrov, "a humorous look at creation and the hassle between God and the devil."
Adam will be danced by Anatoly Emelianov, and Eve by Olga Pavlova. Yevgeni Anfinogenov will take the role of God, and the devil will be Andrei Prikhodko.
Sat at 555 Commerce St, FW. Tickets are $10-30. Call 817-212-4280.