When sung by white folks, old-school soul and R&B is often called "blue-eyed soul," especially in reference to a pasty Englishman like James Hunter who digs that sound. It's easy to listen to … Believe What I Say and think that these songs are as much fun to perform as they are to listen to and to believe that they pale just a little in comparison to memories of the original versions.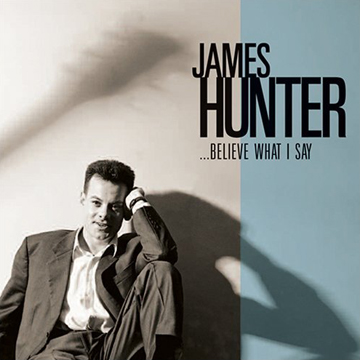 However — and this is a compliment — a quick look at the liner notes reminds listeners that Hunter wrote nine of the 14 familiar-sounding songs here and that all nine fit seamlessly alongside the five covers.
Hunter, who long ago embraced the horn-laced, late 1950s/early 1960s stylings of Jackie Wilson, Sam Cooke, Ben E. King, and others, released … Believe What I Say in the United Kingdom in 1996; this is its first U.S. release, chasing the popularity of his all-original People Gonna Talk, which spent three weeks atop Billboard's blues chart after being released in March and garnered him appearances on The Tonight Show, Late Night with Conan O'Brien, and National Public Radio's World Café.
Van Morrison duets with Hunter on two Bobby "Blue" Bland hits ("Turn On Your Love Light" and "Ain't Nothing You Can Do"). He's joined on "Hear Me Calling" by the late Doris Troy, who had a hit single in 1963 with "Just One Look," and worked with Solomon Burke, The Drifters, the Rolling Stones, Pink Floyd, Carly Simon, and many others.
The super-smooth, fun, upbeat vocals and the sax-bass-percussion-guitar-driven music round out a good listen that honors the genre's roots without ever sounding dated.