Whatever your musical tastes, you may find that the place to satisfy them this week isn't at the concert hall but in a movie theater. All of the events below take place on silver screens somewhere.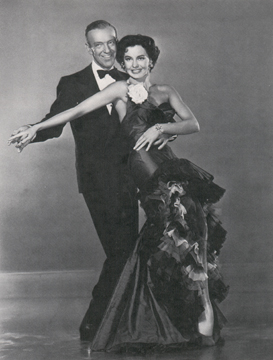 On Thursday, Drum Corps International presents its Classic Countdown, a compendium of eight of the greatest drum-and-bugle performances that their competition has seen in its 32 years of existence. This broadcast will give you a chance to vote on your favorite, as well as whet your appetite for the World Championships, set to be simulcast in August.
Also on Thursday, TCU winds up its film series with Vincente Minnelli's 1953 musical The Band Wagon, which stars Fred Astaire as a washed-up Hollywood star who looks to make a comeback on Broadway. The movie overflows with fantastic musical numbers, like the classic duet "Dancing in the Dark," the witty patter song "That's Entertainment!," and the sizzling "Girl Hunt" ballet, which parodies Mickey Spillane's hard-boiled detective stories and shows off Astaire as an unlikely but convincing tough-guy hero.
Another series winds up on Saturday, with National CineMedia broadcasting Puccini's Il Trittico as a finale to this opera season. James Levine conducts this trio of one-act operas — the comedic Gianni Schicchi is the source of the famous aria "O mio babbino caro," but it's the murder mystery Il Tabarro that works best as a theater piece. We're not sure why they're bothering with the soppy whore-turned-nun melodrama Suor Angelica. Still, showing up here to support this series will go a long way toward seeing it start up again in the fall.
Check our Calendar listings for dates, times, ticket prices, and contact information for these events.