For the world, 1997 brought the Spice Girls and the death of Princess Diana, but here in Fort Worth it gave birth to something happier: the Mimir Chamber Music Festival. Musicians from the Chicago Symphony and Cleveland Orchestra will be in town to help commemorate this admirable anniversary.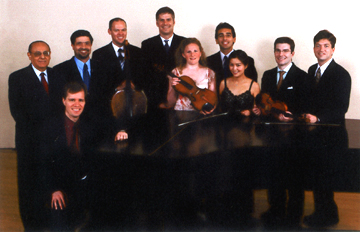 The festival begins with an all-Beethoven concert on Thursday, but the more esoteric stuff comes later. Saturday's concert features Bartók's String Quartet No. 4, which is either in C major or no key at all — the scholars can't agree. The piece includes abstracted use of Magyar folk melodies and a fourth movement that's played entirely pizzicato. It also features Manuel Infante's colorful set of three Danses Andalouses for two pianos. Sunday's recital includes Barber's String Quartet, which contains the famous Adagio (you can also hear it used to cheap effect in Michael Moore's Sicko), as well as Elgar's lesser-known but sonorous Piano Quintet. Then Tuesday's performance has Britten's traditional, Henry Purcell-derived String Quartet No. 2, as well as Mendelssohn's well-known Octet in E-flat major. The festival closes on the 13th with Prokofiev's Sonata for Violin and Piano (originally written for flute and piano) and Rossini's delightful Duo for Cello and Double Bass. Here's to another 10 years of Mimir.
The festival runs Jul 5-13 at TCU, PepsiCo Recital Hall, 2800 S University Dr, FW. Tickets are $15-20. Call 817-257-5443.