The death last week of legendary Swedish filmmaker Ingmar Bergman triggered a day of mourning for lovers of international cinema.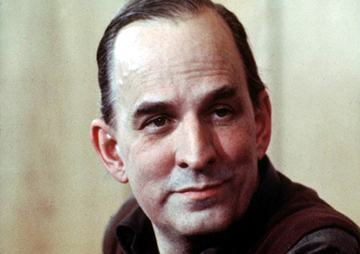 Many people know his movies from endless parodies throughout the decades (and, truth be told, some of his pieces have aged better than others). But he was always intent on challenging his viewers. Confusion was sometimes the result, but, really, doesn't the human mind need a workout from time to time? Weekly viewings of Age of Love can cause a lot of flab to accumulate. This week, as part of its Magnolia at the Modern series, the Modern Art Museum of Fort Worth begins a terrific primer on great foreign cinema — including Bergman — called Essential Arthouse: 50 Years of Janus Films. Janus was the pioneering movie distributor that, in the '50s and '60s, first brought the global masters of cinema to America's attention. All 14 films have been freshly restored in 35mm prints. Controversial and groundbreaking classics by Truffaut, Kurosawa, Renoir, Ophüls, and Cocteau are scheduled for weekend screenings Aug. 9-19.
The opening week's itinerary is as follows: Jean Renoir's 1959 The Rules of the Game, 7pm Thu. Luis Buñuel's 1961 La Virdiana, 6pm Fri. Francois Truffaut's 1959 The 400 Blows, 8:15 pm Fri. Truffaut's 1962 Jules and Jim, 5pm Sat. Akira Kurosawa's 1950 Rashomon, 2pm Sun. Roman Polanski's 1962 Knife in the Water, 4:15pm Sun. And Ingmar Bergman's 1957 The Seventh Seal, 7pm Tue.
Magnolia at the Modern, 3200 Darnell St, FW. Tickets are $5.50-7.50. Call 817-738-9215.