Most people don't get inspired looking at linoleum, but it serves as a medium for David Conn.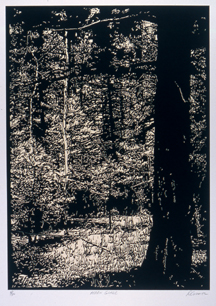 His images of forests are etched onto the material, and they're so thick with trees that they take the genre of landscape into the realm of abstract art. They're on display at Gallery 414.
Between Shadow and Quick Light, thru Oct 7. Gallery 414, 414 Templeton Dr, FW. 817-336-6595.